Hands on with the Banana Phone: reference memes of days gone by with this novelty handset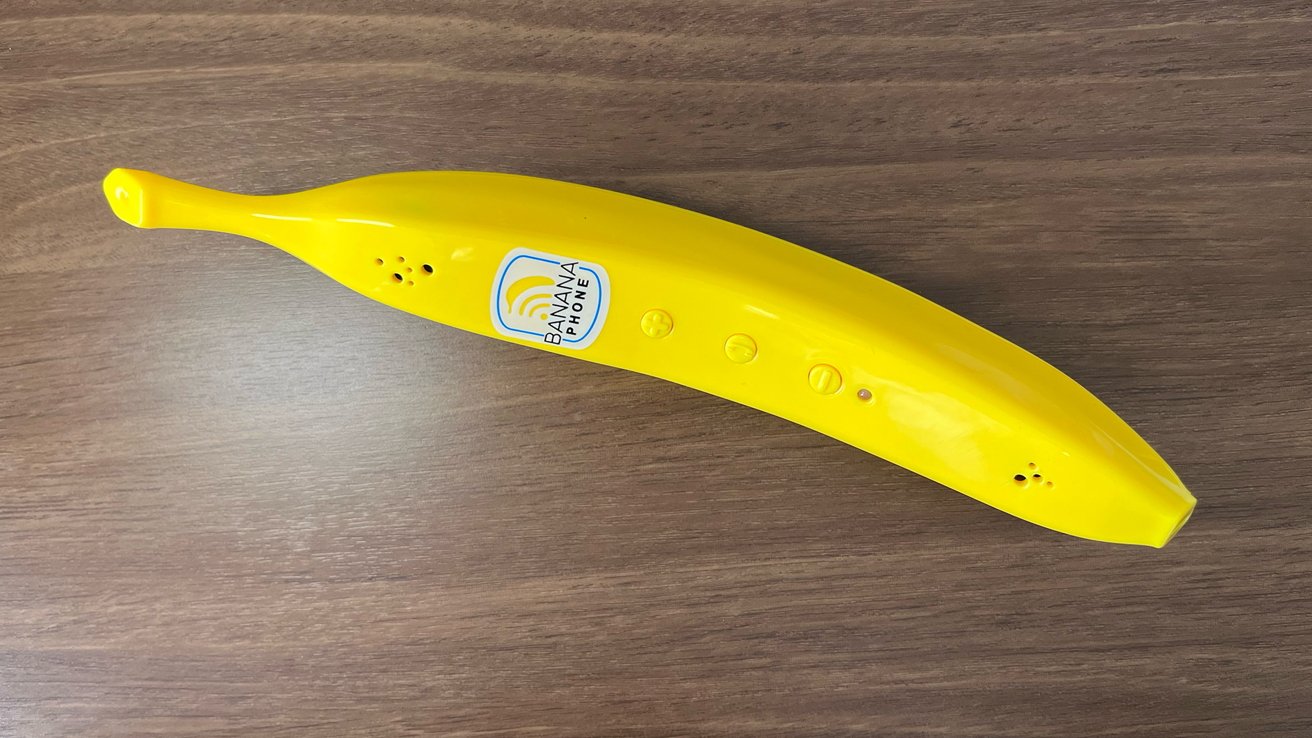 Take a trip back to 2004 with the Banana Phone, a Bluetooth handset that pairs with your iPhone.
The Banana Phone does what it says on the box: it's a Bluetooth handset in the shape of a banana.
It is made of shiny plastic and is roughly the size of an actual banana you'd find at your local grocery store. Of course, it was designed to reference a popular flash video released in 2004, which itself referenced Raffi's 1994 children's hit, "Bananaphone."
The Banana Phone features three buttons — a power/pairing button, a volume up button, and a volume down button. In addition, at the bottom of the Banana Phone is a micro USB port for charging it.
It also features cute speckle cutouts for the earpiece and mouthpiece spots.
Sound quality and performance
As far as performance goes, it's not great, but it's not terrible, either. If you've ever used a cheap Bluetooth headset, it's a similar experience.
The microphone quality was "a bit hollow," according to the people we called, but they understood us without issue.
The biggest problem we had was the earpiece quality. While it also sounded a bit hollow, finding a good volume for a phone conversation was the real issue. It always seemed to be ear-splittingly loud or just slightly too quiet.
The creators also say that you could use it as a Bluetooth speaker should you so choose — but we don't advise it.
Not only does it sound like you're listening to your music through a cheap toy, but it also needs to be louder to hear your music if you're more than a foot away.
Good for a laugh, but not much else
While it has a particular appeal, it will not replace your favorite Bluetooth speaker, Bluetooth earbuds, or even just talking on your smartphone.
But that doesn't mean it doesn't have its place. It is a funny little bit of desk flair or could make a fun toy for a kid — it will pair with an iPad, after all.
Taking a call in front of family, friends, coworkers, or even strangers may also earn you a few chuckles, too.
Ultimately, if you end up getting it, realize that you're buying it for the visual gag and the reference to Raffi's hit and not as an object of utility — but you probably already figured that out.
Where to buy
If you want to snag your own Banana Phone, you can pick one up from Amazon for $39. If you want to really hammer the joke home, you can buy a bunch of six for $209.99.
Banana Phone donates 1% of all revenue to support Gearing Up 4 Gorillas' work in the Democratic Republic of the Congo.