Amazon Music joins Apple in boasting a catalog of 100 million songs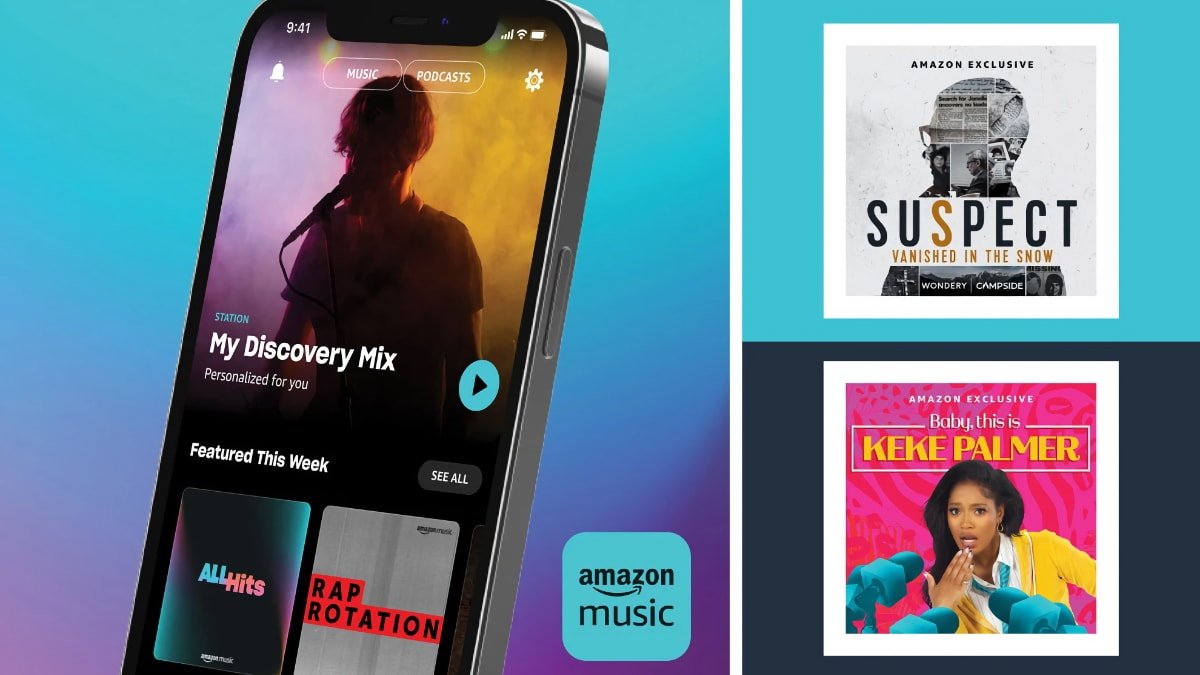 AppleInsider may earn an affiliate commission on purchases made through links on our site.
Amazon Music is now offering 100 million songs to Prime members, the same as Apple Music, but there's a catch.
The company announced on Wednesday that Prime members get access to new features in Amazon Music, ad-free listening of podcasts, and new exclusive shows and series.
Amazon Music now offers 100 million songs to Amazon Prime subscribers listeners, up from its previous 2 million, but solely in shuffle mode. That shuffle mode applies to artists, to albums, and to Amazon playlists which are tailored to users' preferences.
Ad-free podcasts are also available from Amazon so that members can listen to shows from CNN, NPR, ESPN, and more. Some shows will be exclusive to Amazon, such as Baby, this is Keke Palmer and MrBallen Podcast: Strange.
As part of redesigning the Amazon Music app, it will have a new Podcast Previews feature, which provides short soundbites from podcast episodes. Podcast Previews delivers curated clips designed to introduce new listeners to podcasts and make it easier to find their next show.
Apple announced in October that its Apple Music catalog had grown to over 100 million songs, and said artists had added 20,000 new songs every day. Unlike Amazon Music, however, Apple Music listeners can enjoy the entire catalog at will.