Apple News launches 'After the Whistle' World Cup podcast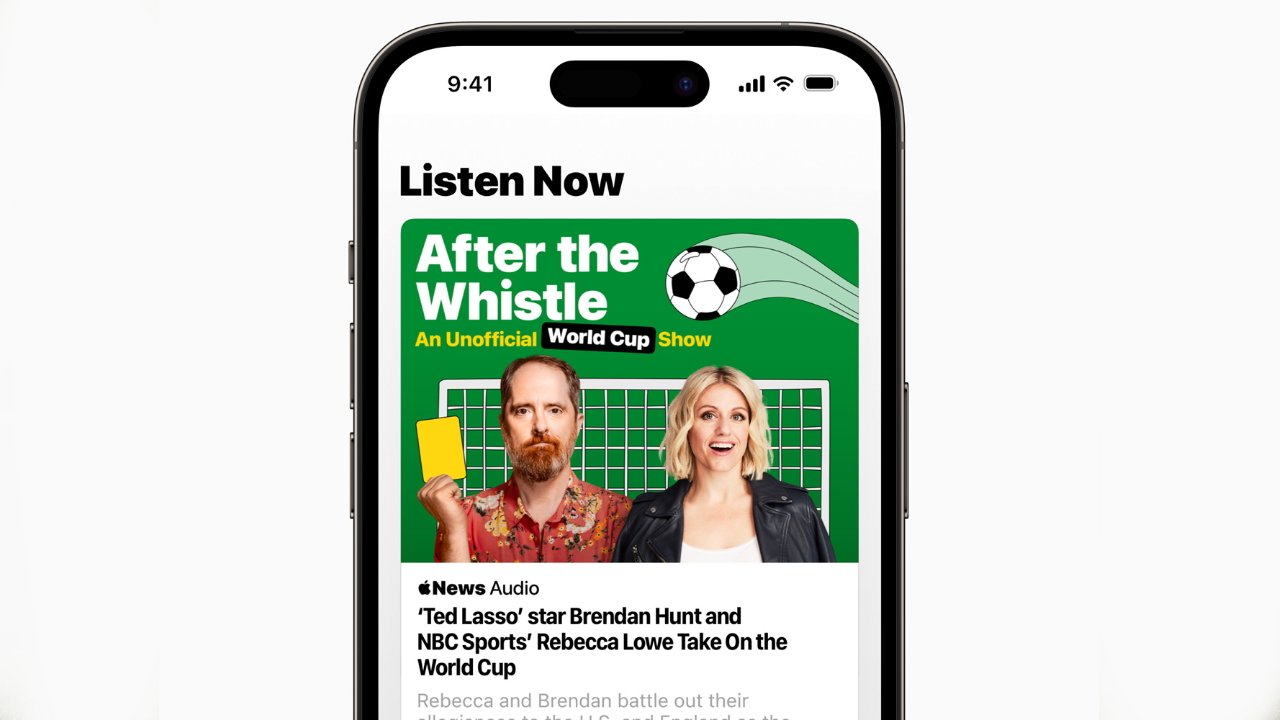 New "After the Whistle" podcast from Apple will feature "Ted Lasso" co-creator Brendan Hunt and NBC Sports host Rebecca Lowe reacting to all of the action from the soccer World Cup.
The new podcast launches on November 17, 2022 with a preview of the tournament which starts on November 20. "After the Whistle" will be available within Apple News for US listeners, and in Apple Podcasts for users in 103 other countries and regions.
"Apple loves soccer — from Ted Lasso to Major League Soccer, and now two of the game's most exciting voices delivering listeners their take on all of the biggest moments of the tournament," said Eddy Cue, Apple's senior vice president of Services, in a statement. "We're proud to offer our users around the world great ways to follow all the excitement with After the Whistle and in Apple News."
Co-host Brendan hunt appears as Coach Beard in "Ted Lasso," which he also co-created. Lowe is currently hosting her 10th season of NBC Sports's coverage of the UK's Premier League.
Alongside their own new show, Lowe and Hunt have also curated a collection of their favorite podcasts, ranging from sport to culture.