AirPods perform almost as well as premium hearing aids in new study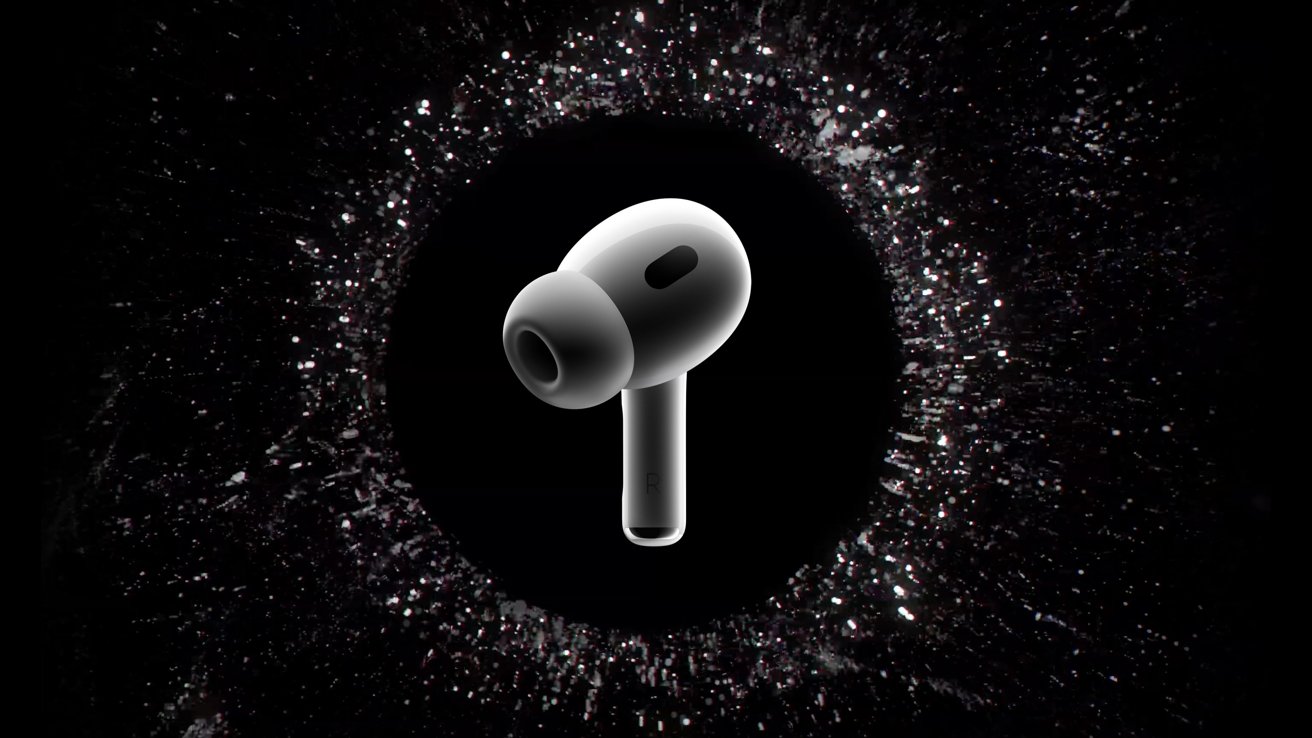 AppleInsider may earn an affiliate commission on purchases made through links on our site.
A new study reveals that AirPods Pro are roughly on par with prescription hearing aids, although they can't replace the medical-grade devices in all situations.
Apple has some features designed to help people with mild hearing loss. One, called Live Listen, allows people amplify the sounds in their environment using AirPods.
Next, Conversation Boost uses the beam-forming microphones on AirPods to achieve a similar boost in sound, but specifically for conversations.
A study published Tuesday in the journal iScience found that the features helped adults with mild-to-moderate hearing loss hear speech almost as well as two prescription hearing aids from other companies.
The AirPods Pro didn't meet Food and Drug Administration (FDA) standards for hearing aids. But they enhanced sound as well as some less-advanced hearing devices.
"They won't replace hearing aids but it's a good way for people to experience what the world would be like if they could get some help, an upgrade for their hearing," said Yen-Fu Cheng, an ear, nose and throat specialist at Taipei Veterans General Hospital in Taiwan, who co-wrote the study.
Dr. Cheng and his colleagues also found that AirPods 2 couldn't alleviate the hearing loss acceptably.
During the study, 21 adults with mild-to-moderate hearing loss were given hearing tests while wearing Apple AirPods with the Live Listen feature activated. They also took the test while wearing a basic pair of hearing aids and a premium set.
They reported the best experience with the premium hearing aids that cost $10,000. However, the AirPods Pro performed almost as well, and the AirPods 2 performed notably worse.
The AirPods Pro met standards in four out of five categories, while the AirPods 2 met criteria for two categories in a sound and clarity test. The AirPods Pro surpassed the ideal threshold for internal noise levels to assist wearers in distinguishing between softer sounds and speech.
According to Michele DiStefano, director of the Shelley and Steven Einhorn Audiology Center at the Center for Hearing and Communication in New York, limitations of AirPods as hearing aids include their battery life.
Users can expect up to five hours of listening time with a single charge and up to three hours of talk time with a single charge. The second-generation AirPods Pro can deliver up to six hours of listening time with a single charge, and up to 4.5 hours of talk time.