Apple Pacific Centre store in Vancouver opens to big crowds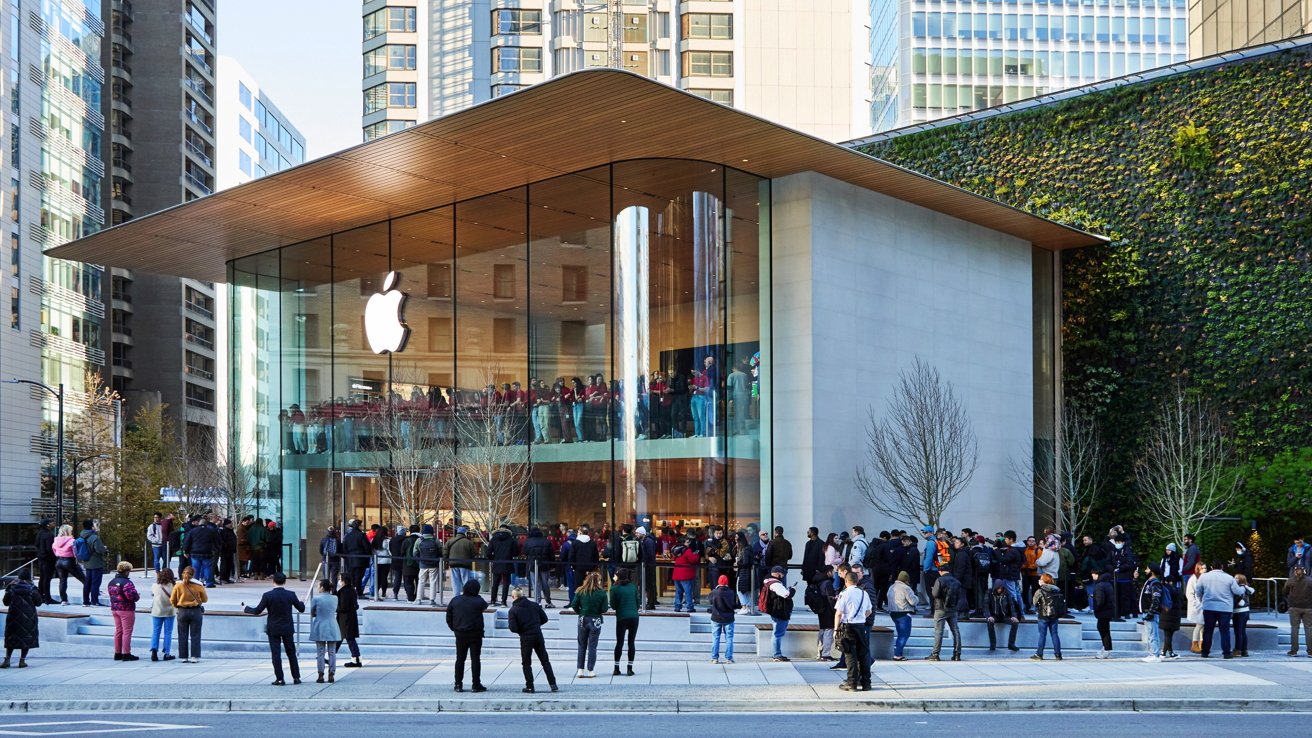 Earlier on Friday, the Apple Pacific Centre retail store in Vancouver, Canada opened, boasting twice the space of the previous store.
Apple says the two-level store features 32-foot glass running from floor to ceiling, with natural light bathing a 45-foot grand staircase. The first floor is devoted to retail, and the second floor has a Forum and video wall, where the Today at Apple sessions are held.
A "living wall" on the outside of the store spans 40 feet and features 144 species of Canada-native plants.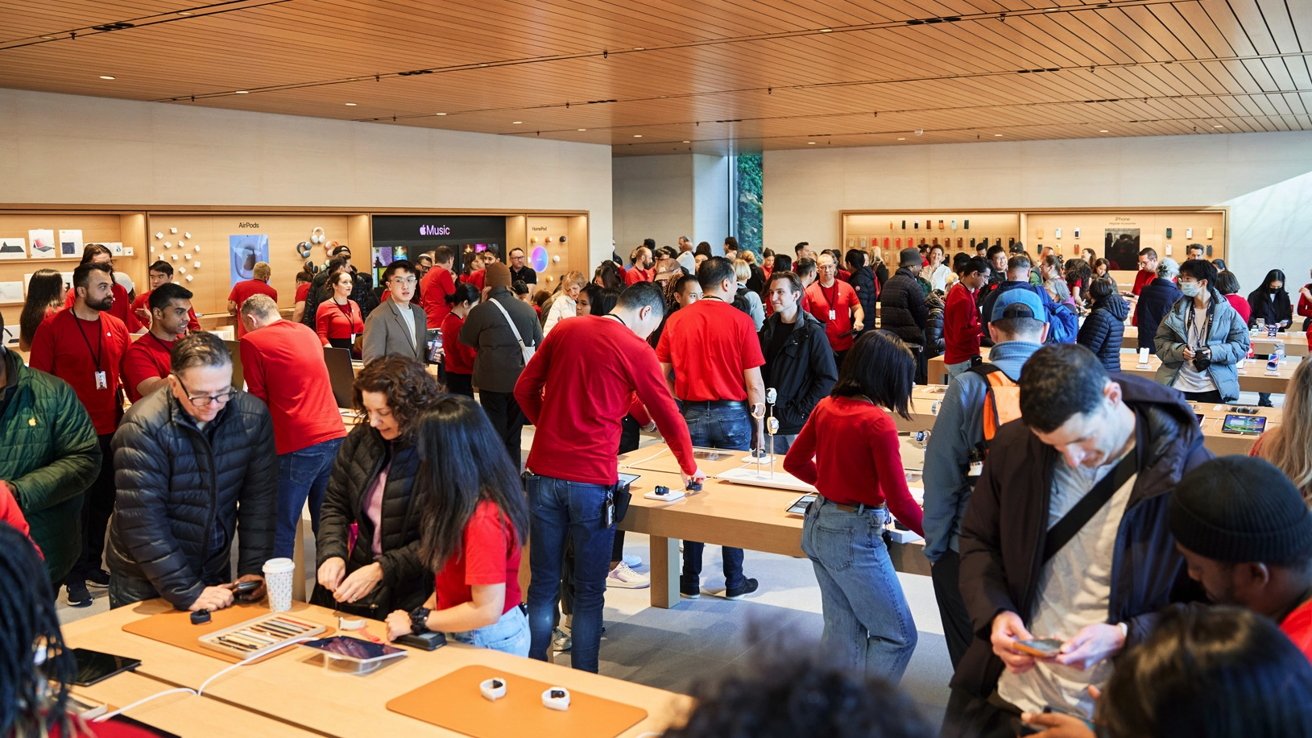 Over 240 people work in the store, and they speak 36 languages between them.
"We couldn't be more excited to build on our longstanding history in Canada and welcome customers to the beautiful Apple Pacific Centre in Vancouver, a community filled with creativity and deep culture," said Deirdre O'Brien, Apple's senior vice president of Retail + People. "Facing the Vancouver Art Gallery and its bustling public plaza, the new Apple Pacific Centre was designed to be a hub for community, a place that brings people together with the expert care and support from our fantastic team."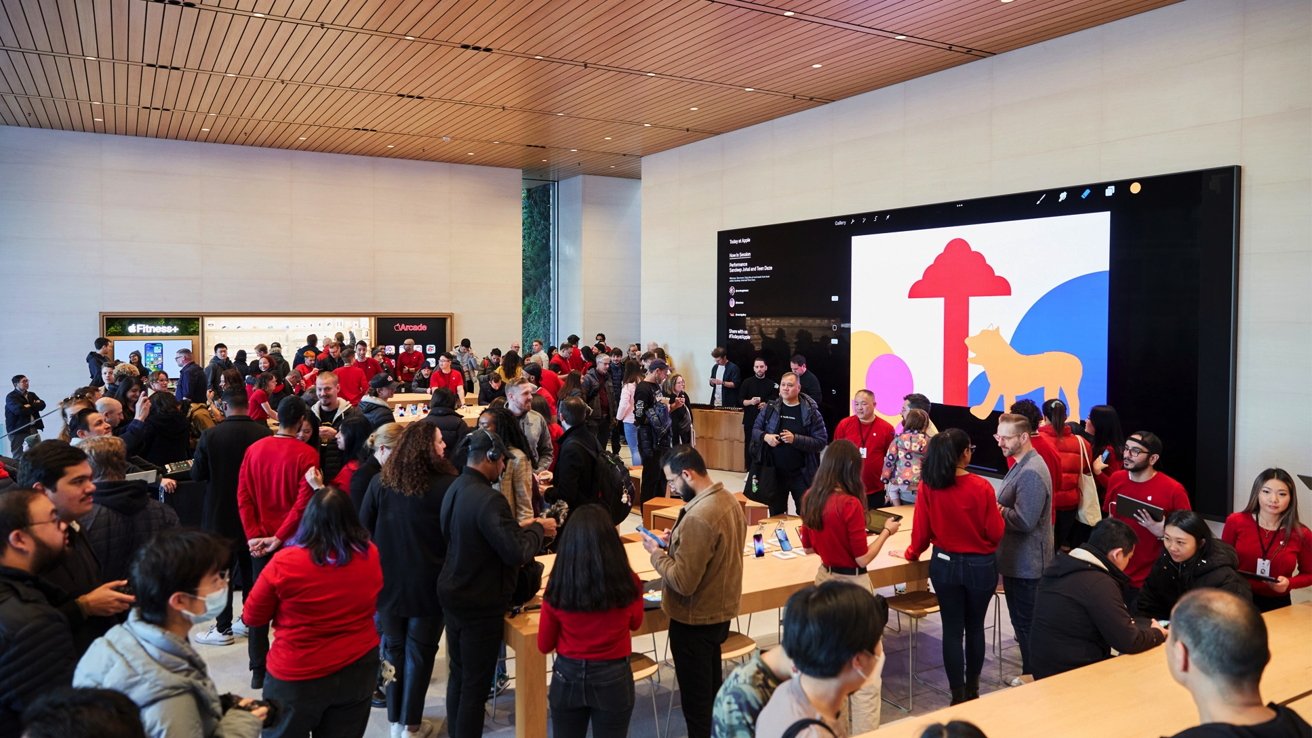 Apple has partnered with the Vancouver Art Gallery to develop a video wall illustration created by Canadian artist Sandeep Johal. The store will host musical sessions as well, with ive performances by Vancouver-based musician Boslen and a session with Apple Music radio host George Stroumboulopoulos. Chloe Arnold — the Emmy Award-winning choreographer of the new Apple Original Film Spirited — will perform as well.