The Kid Laroi and Bieber top Apple Music's Top 100 Songs of 2022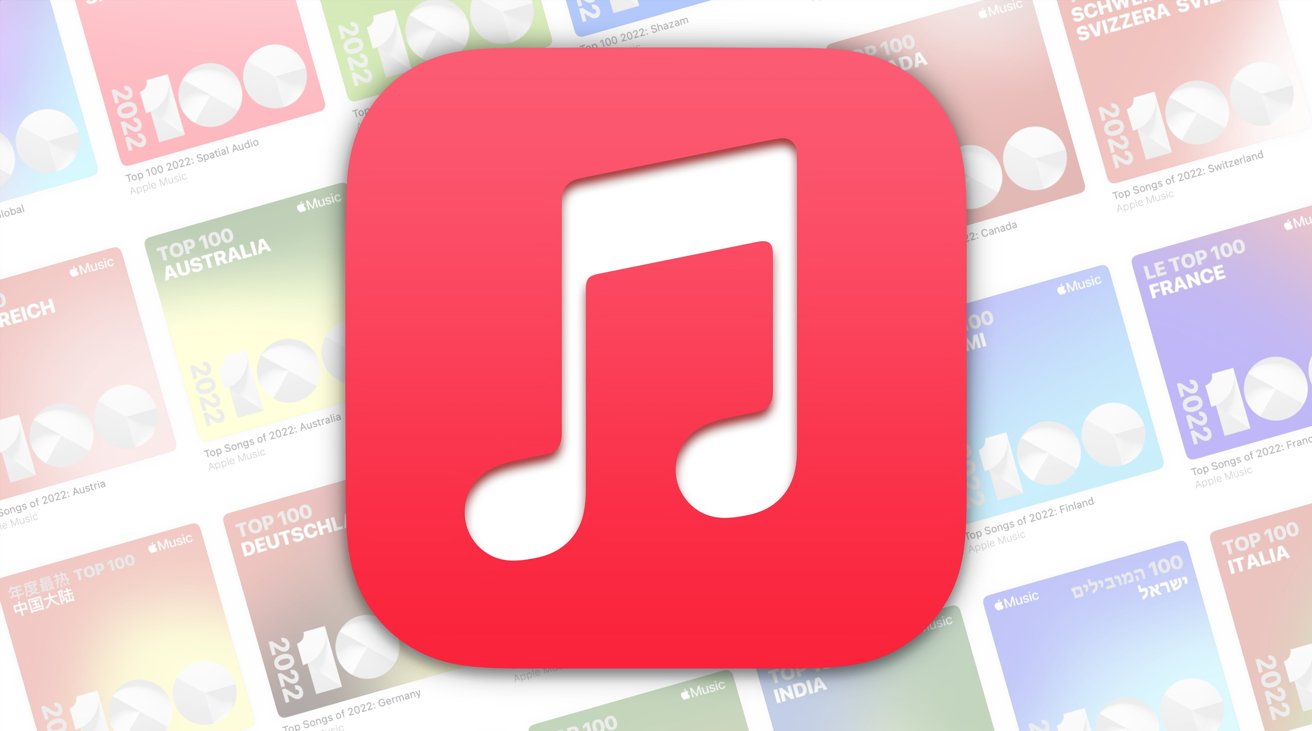 Apple has released details about the top songs of 2022, revealing the popular songs of the year based on the listening habits of Apple Music subscribers.
Available for listening through Apple Music, the playlists under The Top Songs of 2022 provide a rundown of what Apple Music subscribers have listened to throughout 2022.
Accessible with Apple Music, the list of playlists includes a general global chart, a version based on tracks used for Apple Fitness & Workout, and the most-listened tracks heard using Spatial Audio. There are also charts for the most requested songs via Shazam, and those with the most-read lyrics.
Regional charts are provided, covering 53 territories around the world, including the U.S., U.K., and other major subscriber bases.
In its announcement of the charts, Apple notes the "growing presence of non-English-language songs," as well as an increase of songs from "once-niche genres," as well as more breakthrough artists.
The top song for 2022 was "Stay," a collaboration between The Kid LAROI and Justin Bieber released in 2021 that still hangs around in the Daily Top 100 chart. Hip-Hop tracks made up 32 of the top 100 songs of the year, along with 23 pop songs, 11 classified as R&B/Soul, eight Latin songs, and six J-Pop tracks.
Under the Most Read Lyrics chart, "We Don't Talk About Bruno" from Disney's "Encanto" was the highest. While most songs were in english, 29 of the top 100 on the chart were in other languages.
The Fitness Songs chart was lead by British DJ Joel Corry's "Head & Heart (feat. MNEK)," a song that appeared in the Daily Top 100 in 53 countries and reached the top 20 in 12.
Elton John and Dua Lipa topped the Shazam chart with "Cold Heart (PNAU Remix)," followed by Glass Animals' "Heat Waves," Harry Styles' "As It Was," Farruko'a "Pepas," and Acraze's "Do It To It (feat Cherish)."
The Apple Music 2022 Artist of the Year, Bad Bunny, was highlighted as the first Latin artist to have the biggest album of the year with "Un Verano Sin Ti." It had already become the biggest Latin album of all time on Apple Music, defined by lifetime streams.
The annual charts arrive at the same time as the yearly Apple Music Replay, which has been revamped with a new animation.