Zendure SuperBase V is the ultimate power station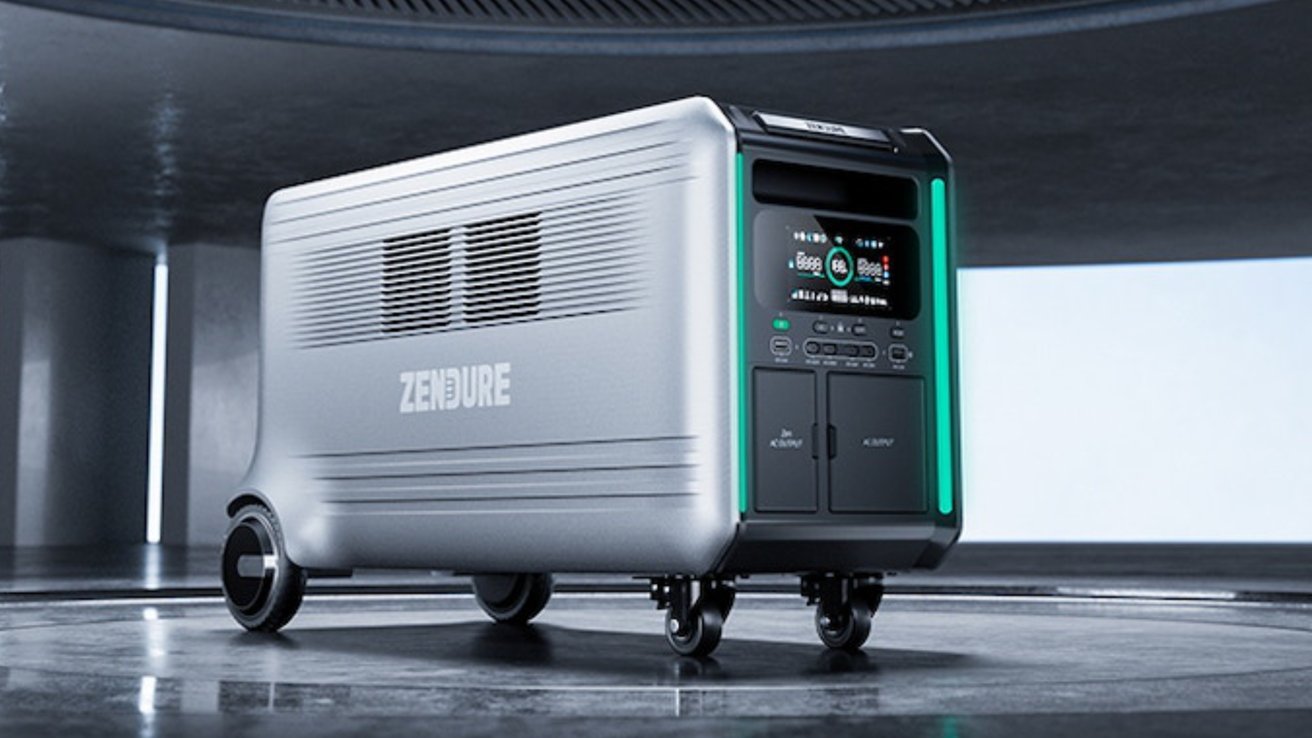 Zendure has launched the most impressive power station yet with up to 3,000W of solar input, EV charging, and can be stacked for up to 64kWh of total power.
The SuperBase V from Zendure is a massive power station that is expandable, portable, and has successfully raised more than five million dollars during its crowdfunding campaign. And, it's available to preorder now.
It is equipped with its own 6.4kWh battery pack though additional modules can stack together, upping the capacity to an impressive 64kWh. Zendure calls this a semi-solid state battery setup that allows for higher-density storage.
Zendure says this is the first home system to use this semi-solid state design. The cells have 42 percent higher energy density compared to the typical lithium-ion batteries. Not only are they more dense, but they are safer as they are more damage-resistant.
More than enough inputs and outputs
There is no shortage of available inputs and outputs on the SuperBase V, making it an ideal solution for almost any situation.
For outputs, there are multiple USB-C ports, USB-A ports, and AC ports to charge or power all of your devices. It also features 220V output allowing it to power high-wattage devices like a well pump or other common household appliances.
On the input side, it can handle up to 3,000W of solar input allowing it to charge in as little as an hour in direct sunlight. You can also use a normal AC adapter to power it up or an EV level 2 charger.
Additional features
With so much power it's surprising how portable the SuperBase V truly is. It has four wheels, allowing you to move it around your home, campsite, or office. The V6400 model even has powered wheels allowing it to help move itself.
The SuperBase V can be managed via the accompanying app that allows you to keep an eye on all your power needs. It can show your real-time power consumption and input in the app with Wi-Fi and Bluetooth connectivity.
If that wasn't enough, Alexa integration allows you to ask Amazon's smart assistant the status of your power station, to turn off its running lights, or change the color of the running lights.
The SuperBase V is currently available to preorder on Kickstarter. While this is a crowdfunding campaign and doesn't guarantee delivery. Zendure has an extremely well-established track record of delivering its products.
The entry-level ZuperBase V4600 with 4.6kWh of power is available for $2,499 and the more-capable SuperBase V6400 can be nabbed for $3,799.