OtterBox Fre Series Case Review: Waterproof Your iPhone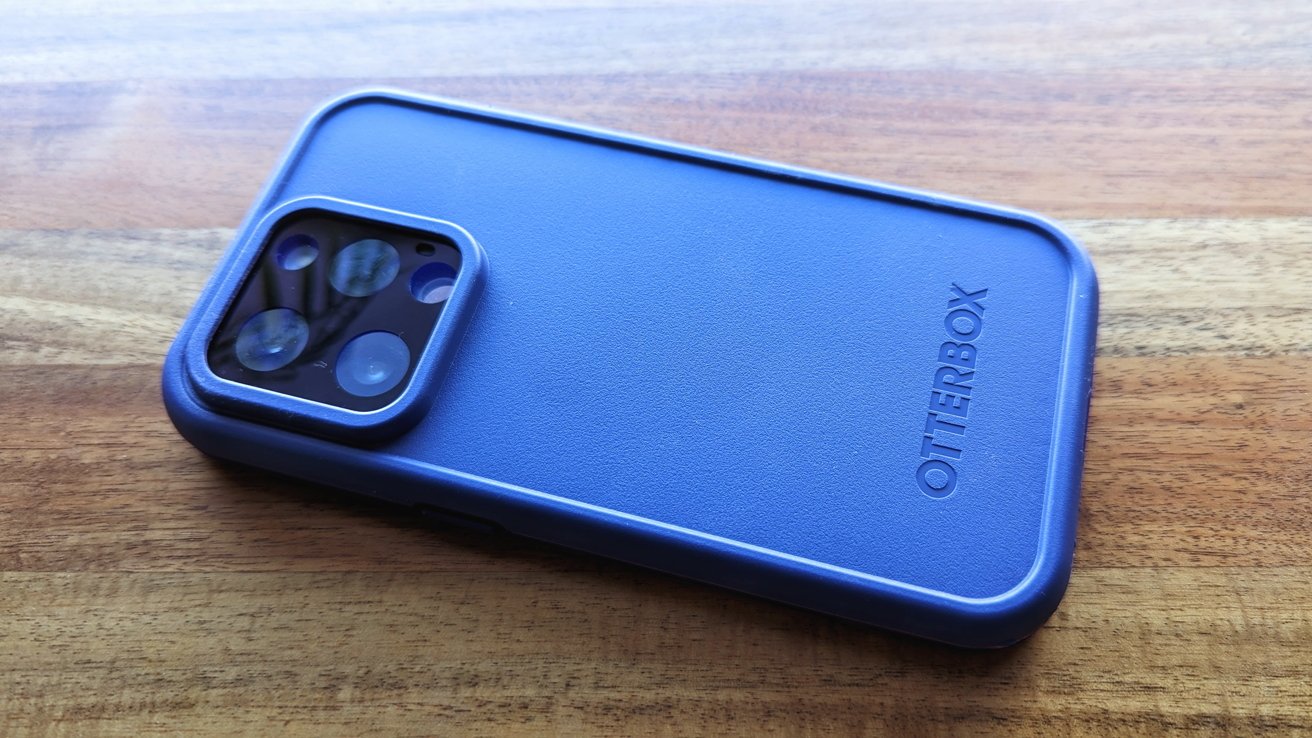 OtterBox Fre Series
4.0 / 5
---
AppleInsider may earn an affiliate commission on purchases made through links on our site.
There are plenty of waterproof zipper bag cases you can put the iPhone in, but the OtterBox Fre Series case might be the best way to protect the phone without losing features.
Technically, the iPhone 14 Pro is already water resistant. Take it in the pool up to a few feet deep for a few minutes and it should be fine. Of course, there's always the risk that an internal seal has been broken somewhere along the way or that bad luck just finds you.
Despite being sealed tight, the OtterBox Fre Series case made for the iPhone 14 Pro maintains MagSafe compatibility and allows access to the volume buttons and mute switch. It does it all without adding much bulk to the iPhone and compromising the overall feel.
Getting the iPhone and the Otterbox Fre case ready
Out of the box, OtterBox recommends testing the waterproof seal of the Fre Series case. You can do this by filling a sink with water and setting something on top of it to keep the case submerged for about 30 minutes. If the inside is water-free after the test, it should be ready to use on your iPhone.
We did this and it passed that first test keeping water out. There were some drops of water around because it's hard not to pry the case open without touching everywhere around it.
But there appeared to be no leaks, only droplets from our hands.
Using an iPhone 14 Pro underwater
The OtterBox Fre Series case isn't only for waterproofing the iPhone 14 Pro. While OtterBox claims the case is waterproof for one hour at two meters — an IP 68 rating — it also acts as a typical case to protect it from falls and scratches too.
OtterBox says that its Drop+ testing exceeds the military standard (MIL-STD-810G 516.6) which tests dropping a device a total of 26 times at various angles. We didn't drop our personal iPhone repeatedly to test that function so we'll have to take the company's word on that aspect.
We did dip our iPhone 14 Pro, sealed in the OtterBox Fre Series case, into a swimming pool repeatedly to see how it worked in and around water. First, and foremost, the case did keep water out and our phone dry.
All of the functions worked great outside of the water. The case is MagSafe compatible so it sticks to magnetic accessories and charges as expected. There are even speaker grilles that allow calls or music to be heard as normal. Underwater, the functionality is more limited.
We had a hard time tapping and pressing the on-screen shutter button in the camera app. In fact, we weren't able to use it once despite many attempts.
To take a picture we ended up using the physical volume up button. Starting a video above water and then placing it underneath also worked.
We also tried using the camera app on the Apple Watch, but it was hard to accomplish while holding the phone at the same time.
Should you buy the OtterBox Fre Series case?
Compared to simpler and more generic options for waterproofing, this OtterBox Fre Series case feels much more premium in every way. At $99, it's a pricey investment, but the cost may be easier to swallow if you're using your phone near water frequently.
Because of some of the limitations of using it underwater, we might be hesitant to purchase this case for a single use. Manipulating the touchscreen underwater just isn't possible because of the liquid, not because the case doesn't work well enough. And because of its relatively slim profile, it makes for a great option when heading to the beach or on vacation somewhere around water too.
OtterBox Fre Series - Pros
Less bulky than generic waterproof bags
Protects against falls and other damage
MagSafe compatible
OtterBox Fre Series - Cons
Difficult to put on and pry off quickly
Limited touchscreen use underwater
Rating: 4 out of 5
While this case isn't the most convenient to put on and remove quickly, it does manage to keep your iPhone 14 Pro dry when taking it underwater. If you don't need that functionality, the cost is a bit high, but if that's the feature you're after then it works wonderfully.