Satechi has a new 10,000mAh Duo Wireless Power Stand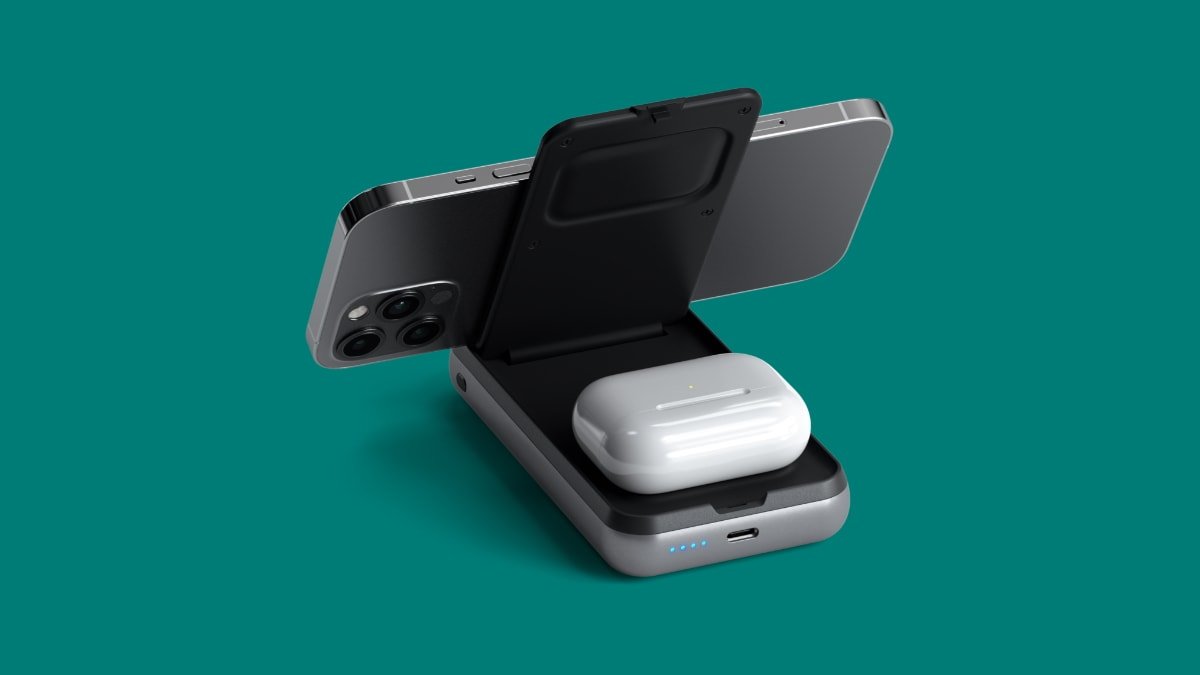 Popular accessory maker Satechi has released a new wireless charging stand that can charge an iPhone, AirPods, and a third device of your choice.
The Duo Wireless Charger Power Stand is a powerful 10,000mAh power bank with a wireless charging base and an additional USB-C port. It charges at 5W per device for an iPhone and AirPods simultaneously.
It includes a USB-C port with a max output total across all three charging surfaces of 18W to charge a third device, with up to 10W on the USB-C port. That port is also used for charging the battery in the unit.
It has a foldable design that helps it fit into a bag or large pocket. A sleek, space-gray aluminum finish can aesthetically work alongside Apple products.
The power bank supports charging an iPhone in landscape mode while watching videos or portrait mode for messaging and other tasks.
With foreign object detection (FOD) and over-temperature protection, the power stand automatically detects and cuts off power when necessary to ensure a safe charge.
Pricing & Availability
Shoppers can find the Duo Wireless Charger Power Stand for $99.99, and the company offers a 25% discount using the code DUO25 until December 15. It's currently only shipping in the US.