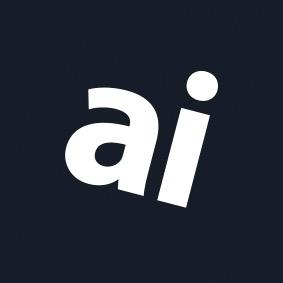 Why you can trust AppleInsider
Pitaka MagEZ Pro Case review: Wireless iPad charging at a steep price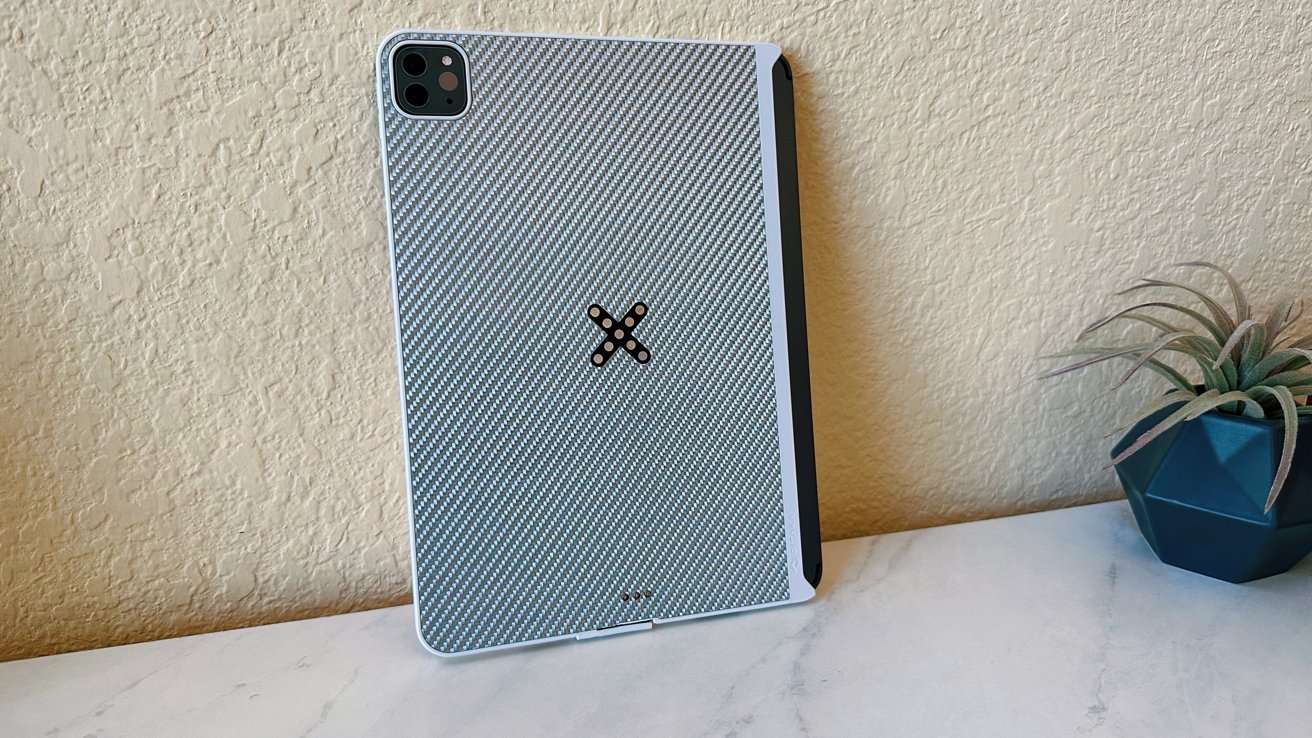 ---
Wireless charging for the iPad Pro is finally here — assuming you want to spend $200 or more on the Pitaka MagEZ Case Pro ecosystem.
There are several products in Pitaka's MagEZ lineup, but they all revolve around the MagEZ Case Pro. So that's where we'll start.
MagEZ Pro Case
The Pitaka MagEZ Pro Case is more of a shell cover than a full case and wraps around the back of a recent-generation iPad Pro. A USB-C adapter attached to the Pro Case plugs into the iPad's port to then route the magnetic charging connection from the back of the case to the port.
It's a clever solution to give the iPad Pro wireless charging capabilities. The left side of the iPad is left unprotected so it can work in conjunction with the Magic Keyboard for iPad.
The MagEZ Pro Case is slim enough to fit into Apple's Magic Keyboard for iPad case and also includes the necessary three connection points allowing data and power to pass through.
We had no problem fitting our 11-inch iPad Pro into a Magic Keyboard for iPad and shutting it closed. Pitaka's case almost disappeared while using it with Apple's keyboard case.
The USB-C adapter part of Pitaka's Pro Case can even be folded back in the event you need to plug a different cable into the iPad.
We liked the smooth backing of Pitaka's case coated in aromatic polyamide (Aramid Fiber). It felt good to hold while using the iPad on the couch.
The biggest concern is not the case itself, but its $99 price. The wireless power benefit of the case requires spending even more on a stand or a compatible charger.
If you like the idea of a slim protective shell that can be used with the Magic Keyboard (and don't need the power part) Pitaka does make the MagEZ Case 2 which is slightly less expensive.
Note: we used a prototype model of the new case with an 11-inch iPad Pro, but had no issues with its fit or performance.
MagEZ Charging Stand
The MagEZ Charging Stand offers both power and productivity. We saw the stand provide around 20W of power to our iPad connected and 15W from the Qi charger in the base when a Google Pixel 7 was on it at the same time.
The stand can rotate an iPad 360 degrees from landscape to portrait. It can also tilt up and down 32.5 degrees.
We wished the vertical arm would have been able to be adjusted up or down for more versatility, but the 9.7-inch height still worked well for typing on the iPad and watching movies.
The magnetic force of the MagEZ Charging Stand and the MagEZ Pro Case was strong. We had no concerns about the iPad slipping off or falling if it were to be bumped.
Convenience, at what cost?
Using a case on your iPad usually means sacrificing some convenience. Only using the Magic Keyboard for iPad is heavy and bulky. Other iPad cases can be difficult to take off and put on again.
Pitaka's MagEZ Pro Case is a rare instance where an iPad can always stay (mostly) covered and still enjoy the benefits of Apple accessories. It worked well and felt great to hold.
Its main problem, however, is its value. It's expensive to spend $99 for the Pro Case and then $129 on the Charging Stand. Other accessories will run that bill up even further too.
There are plenty of iPad stands we like for less money. But the extra functionality Pitaka's case and stand provide is certainly handy if you're willing to splurge.
Ultimately, we don't think you'll be disappointed if you do want what Pitaka is offering. But, it isn't perfect.
Pitaka MagEZ Pro Case system - Pros
Pro Case works with Apple's Magic Keyboard for iPad
Pro Case provides protection from scratches and daily wear
Charging Stand offers plenty of power and a strong magnetic connection
Pitaka MagEZ Pro Case system - Cons
Pro Case is expensive for its level of protection
USB-C port could be accessed, but it takes a little work
Rating: 3 out of 5
The MagEZ Pro Case for iPad Pro is available for purchase from Pitaka's online store for $99.99. It's also available in a bundle with the MagEZ Charging Stand, for $228.99.
The MagEZ Charging Stand is also available from Pitaka's online store separately, priced at $129.