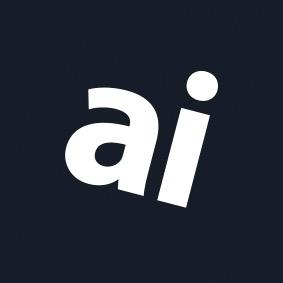 Why you can trust AppleInsider
Incase A.R.C. Brief review: A laptop bag for minimalists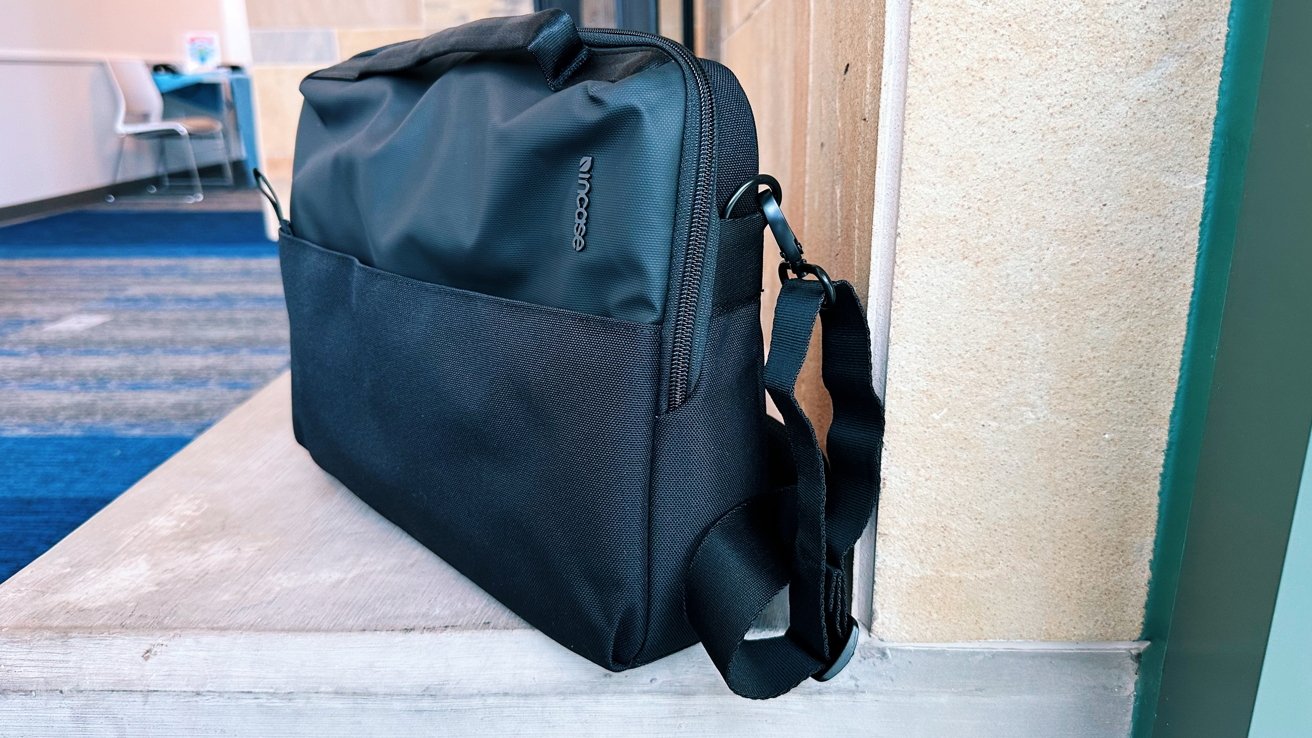 Incase A.R.C. Brief
4.0 / 5
---
The Incase A.R.C. Brief is a modern and slim laptop bag that will carry barely enough gear, and no more.
Along with this A.R.C. Brief also comes the A.R.C. Organizer, both new product additions to the A.R.C. collection. Each are intriguing considerations based on initial looks, but after real-world use only one is worth buying.
Incase A.R.C. Brief
The A.R.C.Brief from Incase is a compact shoulder bag that can hold up to a 14-inch laptop. It expands the A.R.C. collection to cover less demanding needs than the other carry options already in the lineup.
While this isn't a Mac-specific bag, the laptop slot is slim and tailored to MacBooks. It does also feature a tiny internal slot perfect for an AirTag.
When we say this is a minimal bag, the exterior design is no exception to that.
There's an unassuming handle on the top, a single front zippered pocket, and a slightly enlarged base that tappers up. Each of these elements are practical without being distracting.
The wide base is key to the bag being able to stand on its own. We appreciated that aspect and how it allowed us to quickly set it down without it flopping over.
Incase has been great at packing its shoulder straps full of thick padding for a long time and the Brief is no exception. We thought the padding covered enough of the strap to be comforting without being bulky.
Inside, we liked the bag's thoughtful organization pockets and layout. This included the dual slots next to each other for both a laptop and tablet or e-reader.
There are four open pockets inside, two of which are elastic, plus two slots for pens, and a zippered pocket. It covered all of our carrying needs and we think it will handle most people's essential needs as well.
While we didn't have any qualms with the pockets or their placement, the slim nature of the bag meant that not all were completely functional at the same time.
For example, if you stuffed each of the pockets in the main compartment with a charger or other device then the internal pockets inside the front section may be too cramped to hold their own devices.
There also isn't room inside the main compartment for a water bottle or even small sweater.
If the bag were smaller it would have been too compact to be useful. But as it stands we thought it covered daily commuting and short trips out of the house beautifully.
Incase A.R.C. Organizer
The Incase A.R.C. Organizer is a tech pouch made to wrangle cables and chargers inside a backpack or, say, a shoulder bag.
It unzips completely and can lay flat on a table. This will help you reach all of the internal pockets and compartments. It even features a carry handle on its spine.
As good as it looks, when we started filled the A.R.C. Organizer with essential cables and chargers we realized we were going to be disappointed with it.
While it had plenty of pockets in varying sizes, the overall profile was too slim and provided no give for those pockets to actually be filled with common gear. It had no way to gracefully expand.
For example we packed it with:
3 USB cables
Nomad's 65W wall charger
Apple MagSafe battery pack
Apple MagSafe Duo charger
ElevationLab Go Stand
Lightning headphone adapter
TwelveSouth's StayGo mini USB-C hub
All of these relatively slim items fit but the Organizer was bulging. This product is curious in that it's plenty tall and wide to make it appear as if there's lots of space, but its too narrow to actually zip closed once it has all those item inside.
Adding the 65W MacBook Air charger in the front section left almost no room for anything else in pockets behind it. And, even when we did get it all packed in, the overall size puffed up to be bigger than needed.
Are you actually a minimalist?
If you're an over-packer or need to carry a lot of gear, not to mention a sweater or water bottle, then the A.R.C. Brief just isn't the right bag for you. For everyone else, it's excellent and worthy of carrying daily.
It's a slim and compact bag, but it can fit a laptop, iPad, cable pouch, and over-the-ear headphones to keep trips light.
The Organizer on the other hand is too slim in our opinion. There's plenty of organization, but no way to take advantage of it all. We would recommend skipping this one.
Incase A.R.C. Brief - Pros
Brief can stand on its own
AirTag slot in Brief
Organizer can fit an iPad mini (6 Gen)
Incase A.R.C. Brief - Cons
Both Brief and Organizer are limited on space
No room for a water bottle in Brief
Rating: 4 out of 5
Both the Brief and Organizer debuted at the same time so they were worth discussing at the same time. We recommend the Brief, but if we had to give the Organized a separate score, it would be 2 out of 5.
Where to buy
The A.R.C. Brief is available for purchase at Incase for $99.95.