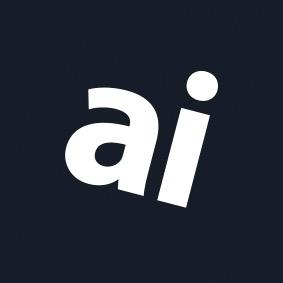 Why you can trust AppleInsider
Cherry Gentix BT review: Compact multi-device mouse for users on the go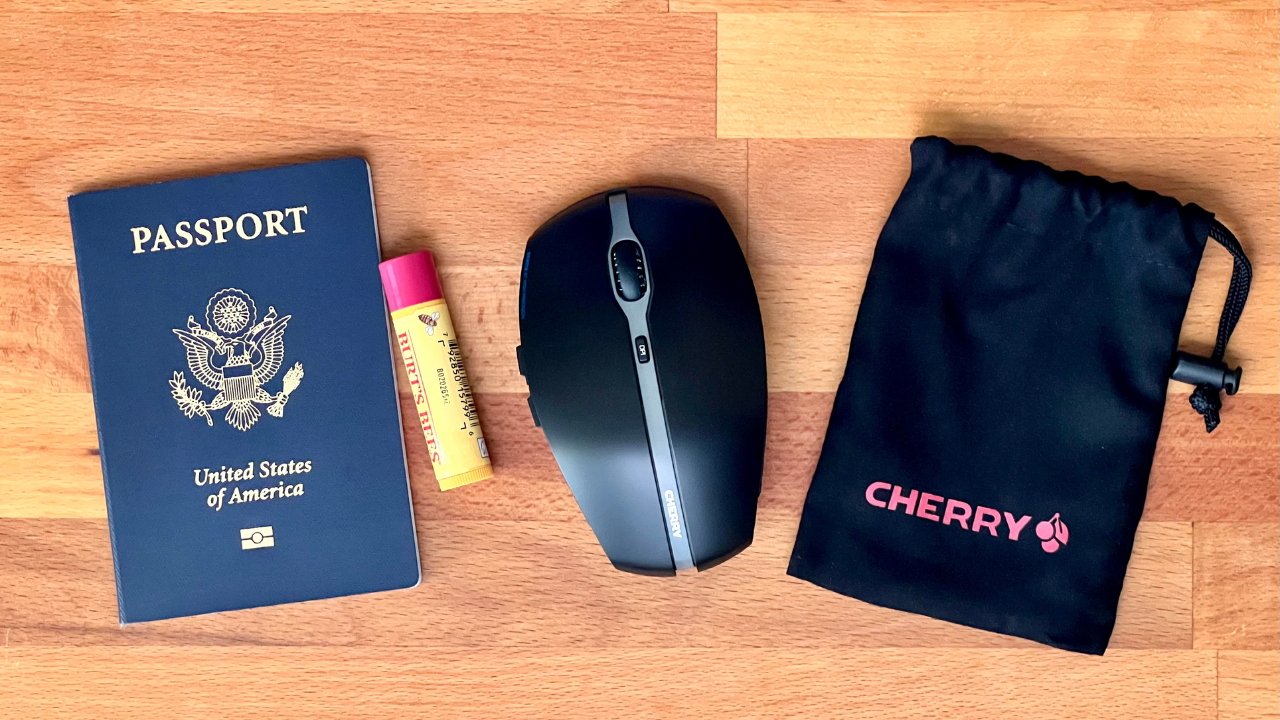 ---
The Cherry Gentix BT bluetooth mouse with multi-device functionality is small but mighty, and perfect for students or digital nomads with more than one Mac, PC, or iPad.
Students and remote workers often find themselves using multiple devices to complete their work. They may start out doing research on a laptop, use their tablet as an additional screen for images, while using their phone for calls or messages.
This low-cost mouse is capable of multi-device connections for flexible usage, and its compact build is just the cherry on top.
Cherry Gentix BT Features
At first glance, Cherry Gentix BT mouse is markedly small and light, and it comes with its own little string pouch.
A small but thoughtful gesture, using this carrying pouch can protect the mouse from getting scratched up as it's carried from place to place.
Its compact size is perfect for tucking into a backpack pocket or laptop case. That said, this mouse is admittedly better suited for smaller hands.
Weighing at a mere 0.21 pounds even with two AAA batteries inside, this can be packed into a light carryon for traveling with ease.
For a budget mouse with such a tiny footprint, we were pleasantly surprised that it allows for multi-device function for up to three devices at a time.
It's compatible with connecting to a laptop, tablet, smartphone, and smart TV. The Cherry Gentix BT is not particularly designed for ergonomics, so we wouldn't recommend replacing your day-to-day desk mouse with it.
Cherry Gentix BT - Setup
The set up was ridiculously simple, and we were able to connect it to an iPhone, iPad, and MacBook all within minutes.
To begin, turn on the Cherry Gentix BT and turn on Bluetooth for your device. Once you see the name of the mouse on your device, tap to connect, and you are ready to go.
On the bottom side of the mouse, there is a round button on the right, and you simply press that button to choose which device you want to use the mouse on.
If you are connecting this Bluetooth mouse to multiple devices, make sure you remember which device you assigned to 1, 2, and 3 to avoid any confusion.
The connection was zippy and smooth for all three devices that we tested this on. However, as the battery wanes, it will become sluggish.
It would have been better if this came with a charging cable instead of needing AAA batteries. On the bright side, the mouse does come with two AAA batteries.
On top of the mouse right below the scroll wheel, there is a DPI button where you can adjust the resolution from 1,000 or 2,000 dpi. Changing this will affect how fast or slow the cursor moves.
On the left side of the mouse are the browser forward and browser back buttons, located where the thumb rests naturally for right-handed users.
The scroll wheel is illuminated and provides information about selected DPI resolution and battery status.
This Bluetooth mouse is wireless. This is great to cut down on digital clutter and not having to pack yet another cable for class or for a trip.
Besides black, this mouse comes in three additional colors: Agave Green, Cherry Blossom, and Frosted Silver.
Cherry Gentix BX - Pros
Lightweight
Compact
Two-level adjustable resolution
Multi-device function up to three devices at a time
Budget friendly
Cherry Gentix BX - Cons
Not particularly ergonomic
Red light on bottom side is hard on the eyes
Battery-operated instead of rechargeable
The Cherry Gentix BT costs less than a Chipotle double Guajillo guac bowl, but far exceeds in value with its multi-device functionality and speedy set up. We would recommend this especially for students and digital nomads.
Rating: 4 out of 5
Where to buy
Get the Cherry Gentix BT from Amazon for $19.99.