Bluetti new year sale brings up to $1,400 in savings for whole-home backup solutions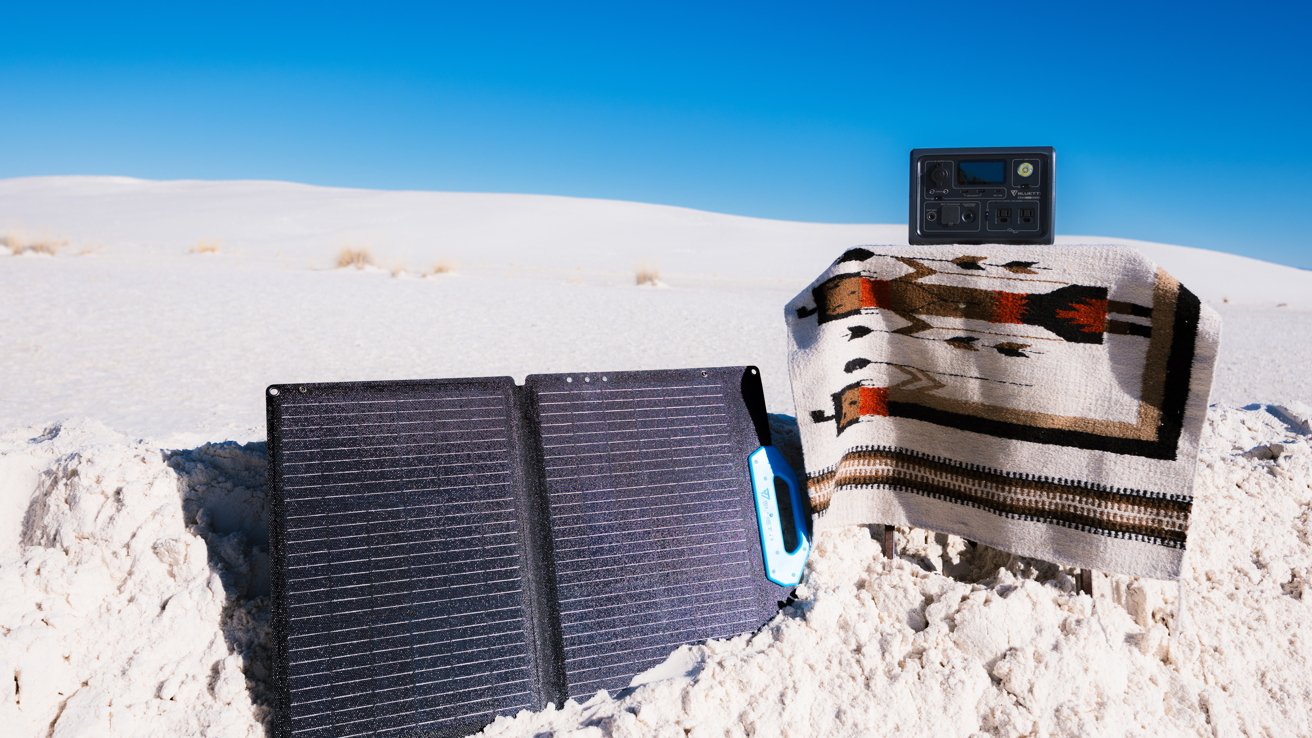 Bluetti's "The Sun Shines Wherever You Go" sale is underway until January 25 with discounts on solar panels and power backup systems.
The sale is a celebration of the new year and the new portable solar panels — PV68 and PV420. Discounts are available on solar panels and various backup system bundles.
PV420 and PV68 solar panels
The PV68 is a foldable, portable solar panel made from monocrystalline silicon and coated with ETFE. It weighs only 7.5 pounds and produces 68W of power from sunlight.
The PV420 is a larger solar panel made from monocrystalline silicon and coated with ETFE. It can produce up to 420W of power, weighs 30 pounds, and can be folded for storage.
AC300 modular power backup system
The AC300 is a modular power system that has a stackable design. It can be upgraded to support whole-home power backup in the event of an emergency.
Stack the AC300 with four Bluetti B300 expansion batteries connected to achieve a max 12,288Wh output. The AC300 inverter can power home appliances with up to 3,000W of continuous output and a 6,000W surge capacity.
Get the AC300 with B300 home battery backup for $3,199, down from $4,098. Save even more with bundles that add solar panels or additional B300 batteries.
AC200Max all-in-one Power Beast
The AC200Max offers up to 2,048Wh by itself and can deliver up to 2,200W for multiple devices via its 14 outlets. It can be attached to multiple extra battery modules to expand its capacity to 8,192Wh.
It can be charged via the 500W power adapter, 900W solar panels, a lead acid battery, a car charger, or combined dual charging.
Get the AC200Max expandable power station for $1,599, down from $1,899.
EP500 home emergency power backup
The EP500 is a massive power station with a 5,100Wh capacity and a 2,000W inverter. It can be used in a variety of situations, from home emergencies to RVs.
Since it is a large power station, it is equipped with wheels for easy transport.
Combined solar and AC charging can top off the battery at 1,800W input in 3.3 hours. It also can act as a 24/7, uninterruptible power supply.
Get the EP500 solar power station for up to $1000 off standalone, at $4,999. Or, bundle it with four PV200 solar panels for $1,400 in savings.
Bluetti Heroes
Bluetti is also running a promotion seeking out "Bluetti Heroes" for a documentary series. All Bluetti users can apply, but about 15 applicants will be chosen to take part in a documentary.
After the publication of the documentaries, every hero can pick any Bluetti product priced at $1,000 as a gift. Apply to be a Bluetti Hero if you've got a special moment to share about using Bluetti gear.