Apple resurrects full-size HomePod with updated acoustics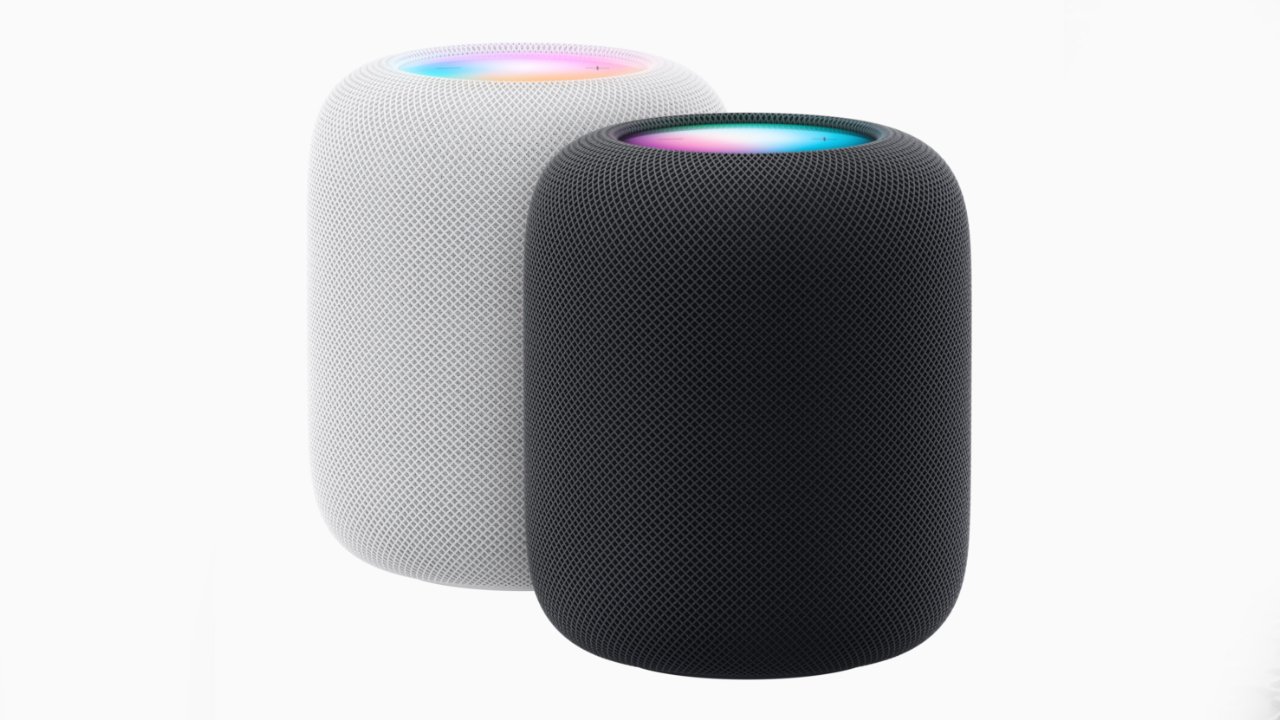 Almost two years after it discontinued its original HomePod, Apple has launched a new version in the same size, with the same form factor, but improved audio and better Siri integration.
Apple dropped the original HomePod in March 2021, saying that it intended to focus on the then-new HomePod mini instead. Now the new HomePod will be available in stores and online from February 3, 2023.
"Leveraging our audio expertise and innovations, the new HomePod delivers rich, deep bass, natural mid-range, and clear, detailed highs," Greg Joswiak, Apple's senior vice president of Worldwide Marketing, said in a statement. "With the popularity of HomePod mini, we've seen growing interest in even more powerful acoustics achievable in a larger HomePod."
Apple says that the new HomePod "offers advanced computational audio for a groundbreaking listening experience, including support for immersive Spatial Audio tracks."
The design is chiefly the same visibly, but internally it includes a U1 Ultra Wideband processor, as found in the HomePod mini. This means it gains the same Hand Off ability to let users start a song on iPhone and finish it on the HomePod.
As before, two HomePods can be used as a stereo pair. However, Apple notes that the two have to be the same type — it's not possible to pair a new HomePod with an original one.
From some time "later this spring," HomePod will be able to listen with Sound Recognition, and send a notification to a user's iPhone if sounds like a smoke alarm are detected. It also has a built-in temperature and humidity sensor that means users can have HomePod trigger automations, such as turning on a room's fans when it's hot.
Apple says that when Siri is used via the HomePod to control an accessory that "may not visibly show a change, like a heater, or for accessories located in a different room," the HomePod will now play a confirmation tone.
The company also confirms that the new HomePod supports Matter.
Preorders begin today, and the HomePod will be available in white and "midnight" colors, from February 3, 2022. It costs $299.