MacBook Pro & iPad Pro OLED screen orders may already be in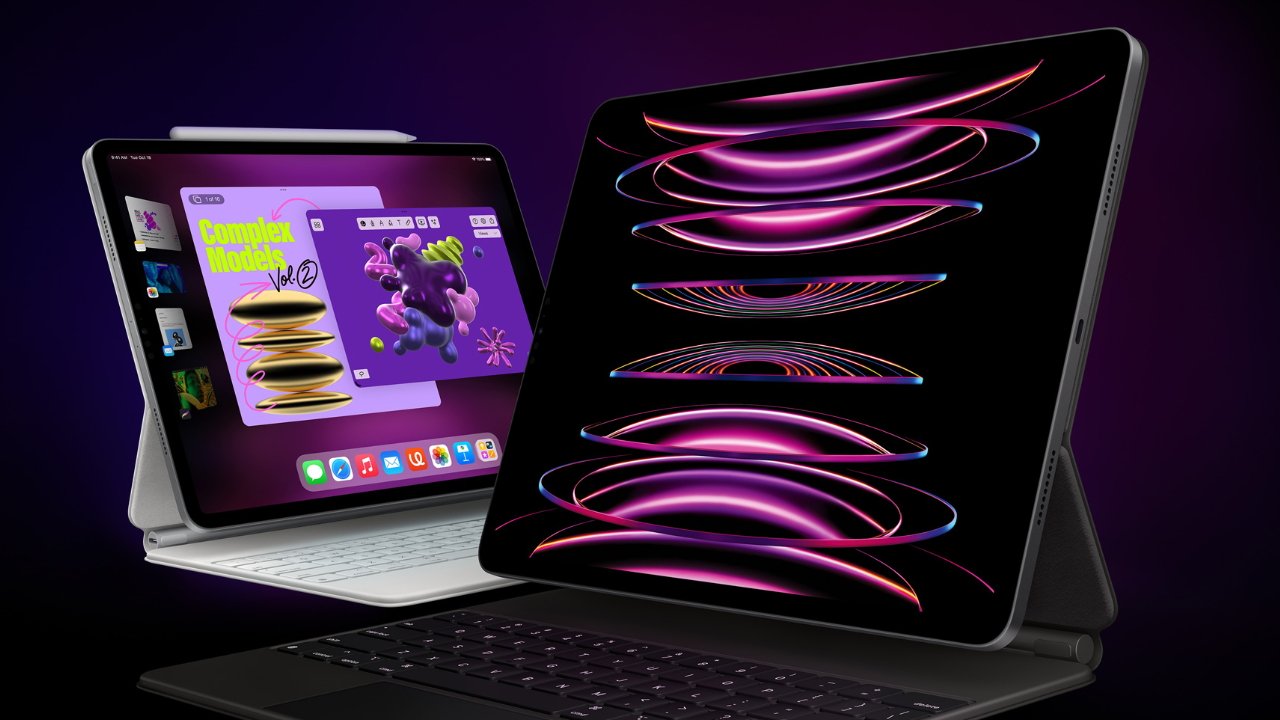 Four different sizes of OLED panels have reportedly been ordered by Apple, which are said to be coming to the iPad Pro and MacBook Pro.
The iPad Pro has previously been claimed to be getting an OLED screen by 2024, with multiple reports. Now a new report backs reiterates that date, and adds that the MacBook Pro will get an OLED screen in 2026.
According to Korean publication ET News, Apple has ordered four sizes of OLED display to be developed by what the publication describes as a domestic display-related company. It's expected that there may actually be two firms, however, with the work including both Samsung and LG Display.
Citing industry sources, ET News says that the displays ordered are:
10.86 inches for iPad Pro
12.9 inches for iPad Pro
14 inches for MacBook Pro
16 inches for MacBook Pro
An unnamed source reported that, "there are various panel development from 10 inches to 16 inches is in progress."
ET News also says that Apple has ordered a 20.25-inch OLED screen, which it describes (in translation) as "foldable." No date has been given for when this model may be released.
This is not the first time than an OLED screen has been rumored for the MacBook Pro. However, previously analyst Ming-Chi Kuo predicted that such a model would be released in 2024.
The benefit of OLED is that it doesn't require a backlight, and therefore the whole display assembly can be significantly thinner.
ET News is a reliable source for details from inside the supply chain of most major smartphone manufacturers, but it's not yet clear how accurate it as it pertains to Apple's plans is in the long-term. It maintains that Apple's first AR headset will arrive in 2023. It missed the mark on what it called a "high-end" selfie camera on the iPhone 14 lineup, however.