Satechi's new Pro Hub Slim adds seven ports to MacBooks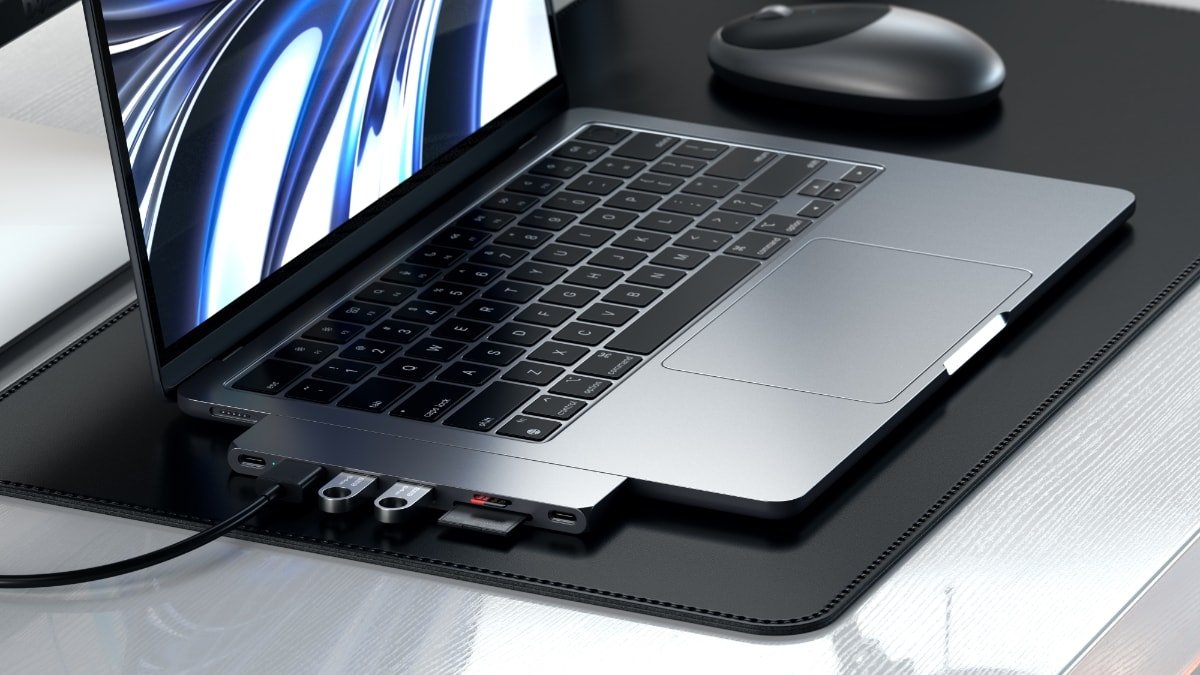 The Pro Hub Slim is the newest hub from Satechi, adding seven extra ports to increase data transfer speeds and extend workplace connectivity.
Designed for the new M2 MacBook lineup, the new hub has a USB4 port, 4K HDMI, USB-C port, two USB-A ports, and readers for SD and Micro SD cards. It connects to the side of a MacBook using its two USB-C ports and matches the design aesthetic of Apple's products.
It works with any MacBook from 2017 and later and doesn't require drivers or software to function. Mac users can plug the Pro Hub Slim into their devices to start working.
The two USB-A data ports on the hub support up to 10Gb/s of data transfer speeds, while the USB4 pass-through port offers up to 40Gb/s. The SD and Micro SD slots support UHS-I rates, up to 104MB/s.
Additionally, the 4K HDMI port for dual display supports up to 60Hz in resolution. The USB4 pass-through port supports up to 6K at 60Hz video output, up to 100W of charging, and has data transfer speeds up to 40Gb/s.
Pricing & Availability
Satechi's Pro Hub Slim is available for $79.99 in Midnight, Space Gray, and Silver. Shoppers can get 20% off with the code SLIM20 until February 3.