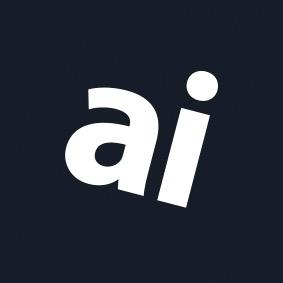 Why you can trust AppleInsider
Boulies Master Series chair review: Built for gaming, ideal for productivity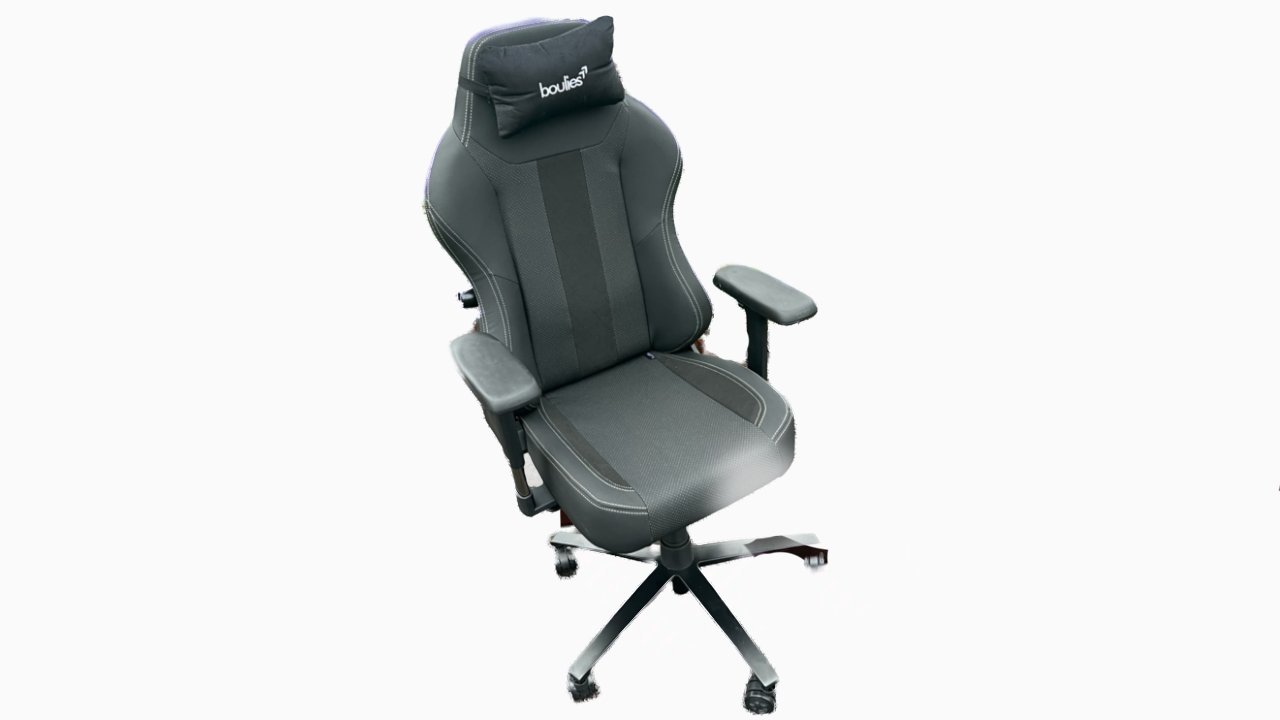 Boulies Master Series Chair
4.0 / 5
---
You shouldn't be spending too many hours sitting at a desk, but since you probably need to, at least you should have a good seat like the Boulies Master Series Chair.
Ultimately any chair has to do two things, starting very first of all with how it has to be comfortable. But chairs are not casual purchases so once you've made the decision and bought one, it also needs to last.
So really that's about lasting a long time in two senses — the hours today and hopefully the years to come. The Boulies Master Series Chair is strong, it's particularly good with at providing lower back support, and it's quite quick to assemble, too.
Boulies Master Chair — in use
One actually delightful feature of the chair is how it helps you spring up out of it even after a long session. It's the act of putting your weight on the front of the seat as you start to stand, and how that front feels spring-loaded.
You do get it sitting down, too, although there it takes a moment to get used to. But then this isn't a chair for perching on the very edge, it's for sitting back in properly.
If the chair is going to be shared, then there isn't a great deal of height adjustment possible. But as well as the height of the chair, it's possible to adjust the height of the two arm rests.
Boulies says that the seat has a recommended height of only between 17.7 inches to 20 inches. The arm height ranges from 24.8 inches to 29.9 inches.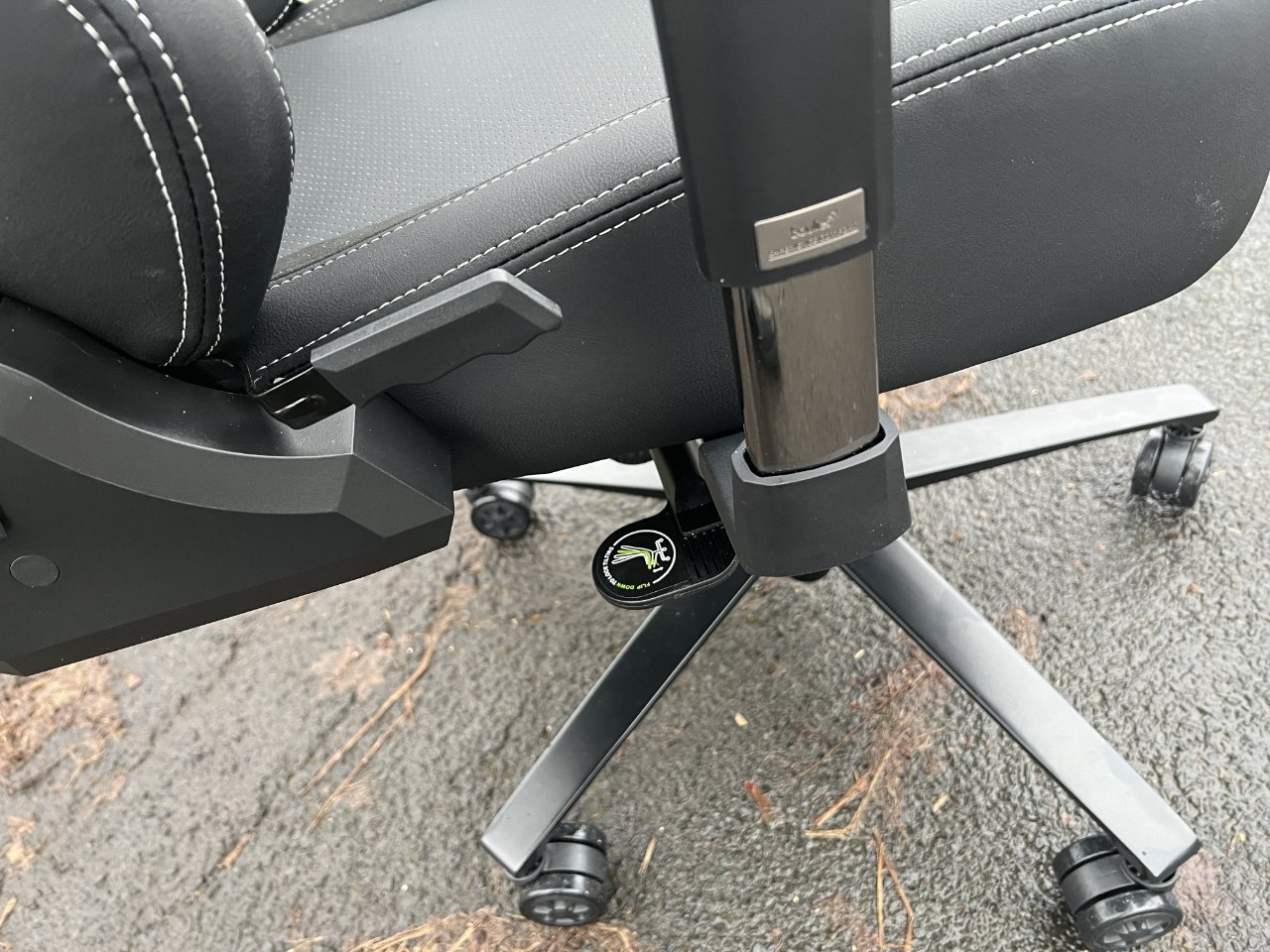 You can also move the tops of those arm rests forward and back to suit. They do not fold up, but most chairs in this price range don't.
Despite a reasonably limited range of heights and positions, it's still enough that you will take time to find quite the right configuration. But then it is all solidly built enough that whatever you set, it will stay that way.
Boulies Master Chair — seat padding
Depending on your posture, you may never notice this, but there is an extra padded headrest at the top of the chair. It's a small cushion that you can elect to strap onto the top.
It would be better if the seat top had more cushioning, or perhaps an interchangeable part, but only because of aesthetics and then only from behind. Walk up the chair from there and the elastic holding the cushion on looks like you've strung your backpack over it.
However, as you sit in the chair, you either won't even register that the optional head cushion is there, or you're be comfortably leaning back up against it.
Boulies chair — self assembly
Constructing the chair is quick. It is far better to have two People doing it, and for preference power tools to screw in the bolts, but it can be done manually, and alone.
The assembly instructions are a sparse and could do with just a little more detail. The first step, for instance, says that you need to remove the built-in bolts but it isn't clear whether it means all of them, or just those for the first stage of assembly.
It means all of them. And potentially more problematic, it isn't obvious which way around the gas base goes.
The instructions only say to be sure to get it right. By comparison, the two arm rests come with L and R stickers.
Unless you have your own power tools, all of the assembly is done using an Allen key-like tool that Boulies supplies. This is definitely all you require, and it does mean that you have everything you need in the box.
However, the two ends of the L-shaped key are different.
That's necessary because there are bolts and screws to tighten, but the chair is mostly bolted together and the angle of the bolt end sometimes means you can't just keep rotating. You have to screw it in so far, then reposition the key and do some more.
The very last stage of positioning the back of the chair atop the cushion base is the trickiest, but having a second person to hold it straight would sort that out.
Boulies Master Chair - Pros
Very comfortable
Solidly build
Easy to construct
Boulies Master Chair - Cons
Optional extra head cushion doesn't look great
Assembly instructions could be more detailed
There are cheaper chairs, and there are more expensive ones. But if you do need to sit for a long time, and you don't have need for more specialized or customized seat, the Boulies is a good all-round buy with just the smallest criticisms about its headrest and instructions.