Apple Watch Crash Detection leads medics to car thrown 60 feet below road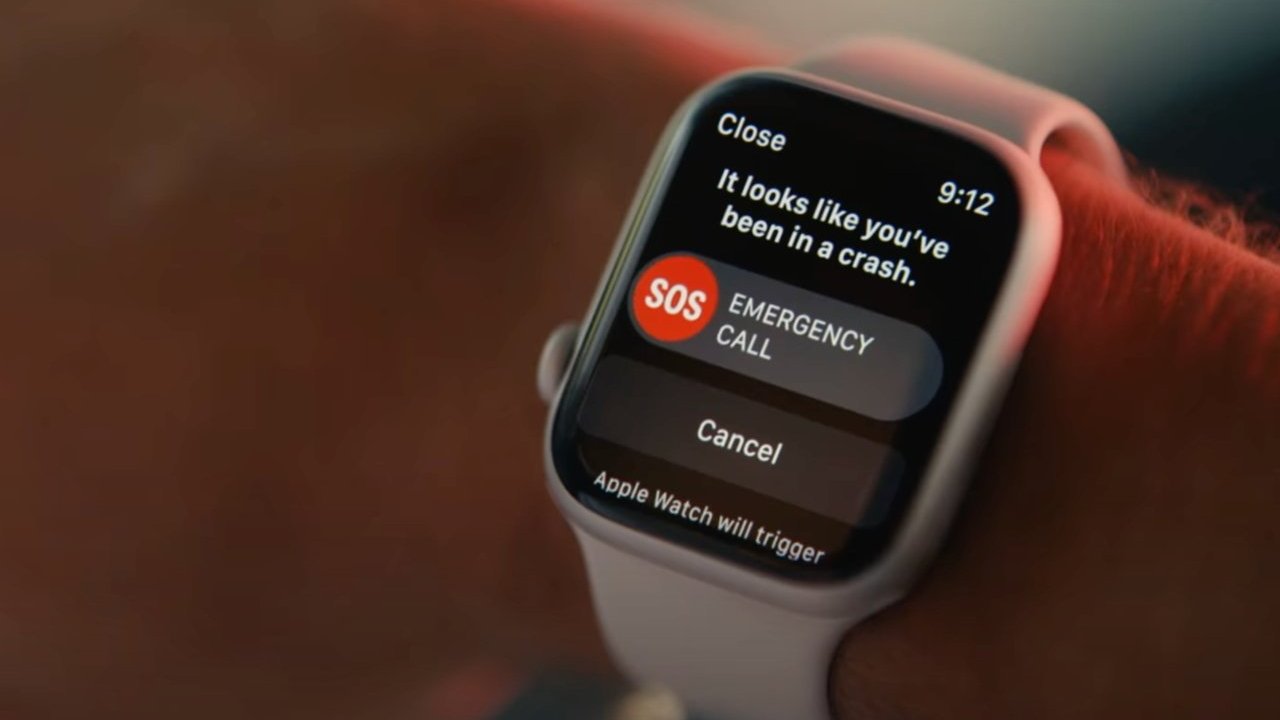 AppleInsider may earn an affiliate commission on purchases made through links on our site.
A car crash in Germany saw one vehicle thrown so far off the road and into bushes that emergency services only found it because of a passenger's Apple Watch.
Apple Watch has previously helped detect heart conditions in people in Germany, but now one has been key to the rescue of a 21-year-old driver and two passengers.
According to local news service Mittelbayerische, the Watch's crash detection reported the traffic accident on the B20 near Steinach in Straubing-Bogen, around 90 miles from Munich. It took place at 02:13 local time on Monday, February 13, 2023.
Initial reports say that the driver came off the road just ahead of the on-ramp to the A3 motorway. He drove through a green strip of land, and over a mound of earth.
The car was catapulted over the road's guardrail and got stuck in bushes approximately 60 feet below the roadway. According to the publication, the car was so far into the bushes that it was not recognizable from the road.
However, the Apple Watch worn by one of the car's occupants led police, fire brigade, and four ambulances directly to the site. After the fire brigade diverted traffic and made safe the descent to the steeply sloping terrain, rescue workers were able to treat the occupants.
Damage estimated at $5,500 was done to the car, which obviously had to be towed from the scene. There does not appear to have been another vehicle involved.
This is far from the first time that the still new Apple Watch crash detection has saved lives, but even its earlier fall detection has helped car accident victims.