Audiobook narrators complain Apple may have used them to train AI voices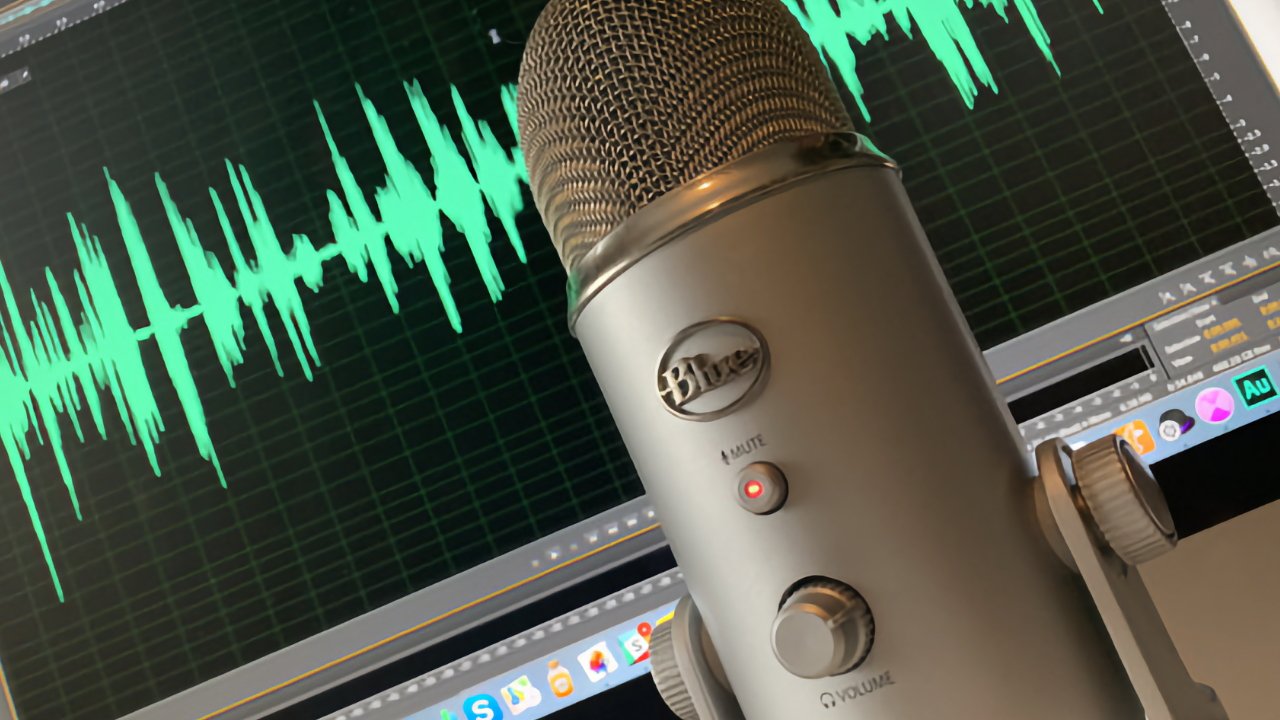 Customers of Spotify's audiobook narration firm say that they were not adequately informed of a contract clause that they agreed to, that ultimately allowed Apple to use their voices in its AI training.
Apple quietly released a range of audio Apple Books in early January 2023, which were narrated by voices entirely generated by Artificial Intelligence. Publishers and professional voice actors objected that this was removing a major source of income, but Apple claimed it was still committed to artists.
Specifically, Apple said that the new AI audiobooks were only done for titles where it was not economic to hire an actor. So that would be low-circulation ones such as textbooks, small presses, and self-published titles.
Now according to Wired, voiceover artists and authors working with a company called Findaway have complained about Apple using them to train their own AI replacements.
Findaway is effectively a self-publishing audio company that is owned by Spotify, where authors pay to have audiobooks produced. As yet, it appears that no actors working for traditionally published titles — where the audiobook is produced by the publisher without a charge to the author — have complained.
In the case of Spotify's Findaway, however, authors and also voice actors have complained about the clause which gave Apple the rights to "use audiobook files for machine learning training and models."
"It feels like a violation to have our voices being used to train something for which the purpose is to take our place," Andy Garcia-Ruse, a narrator, told the publication.
It's not clear when this clause was added, as the authors and actors say it was not explicitly pointed out to them when they signed updated agreements. Findaway was bought by Spotify in June 2022.
Actors' union steps in
Such are the complaints about the contract clause that the actors' union, SAG-AFTRA has reportedly become involved. Jane Love, the union's national director for audiobooks, said that SAG-AFTRA is "still working with Findaway toward a solution that recognizes the union's concerns."
Those concerns include the "safe storage of the recordings and data, usage limitations, and appropriate compensation."
While Findaway, Spotify, and Apple have all yet to comment publicly, SAG-AFTRA has confirmed to its members that the practice has been stopped. Findaway and Apple have reportedly agreed to immediately cease all "use of files for machine learning purposes," for union members.
It applies retrospectively, too, with SAG-AFTRA saying this halt covers "all files dating back to the beginning of this practice." It is not clear, however, how Apple could implement that without removing at least many AI-narrated audiobooks from sale.
Regardless of whether an author or actor is part of the union, their contract with Findaway reportedly includes the option to revoke the option allowing Apple's use of their work. Author Isobel Starling says she immediately requested the exercise of that right, and Findaway responded saying that it had submitted her request to Apple.
However, another narrator, Gary Furlong, said that Findaway had yet to respond to his own request.