Casetify launches collaboration with 'The Office'-branded accessories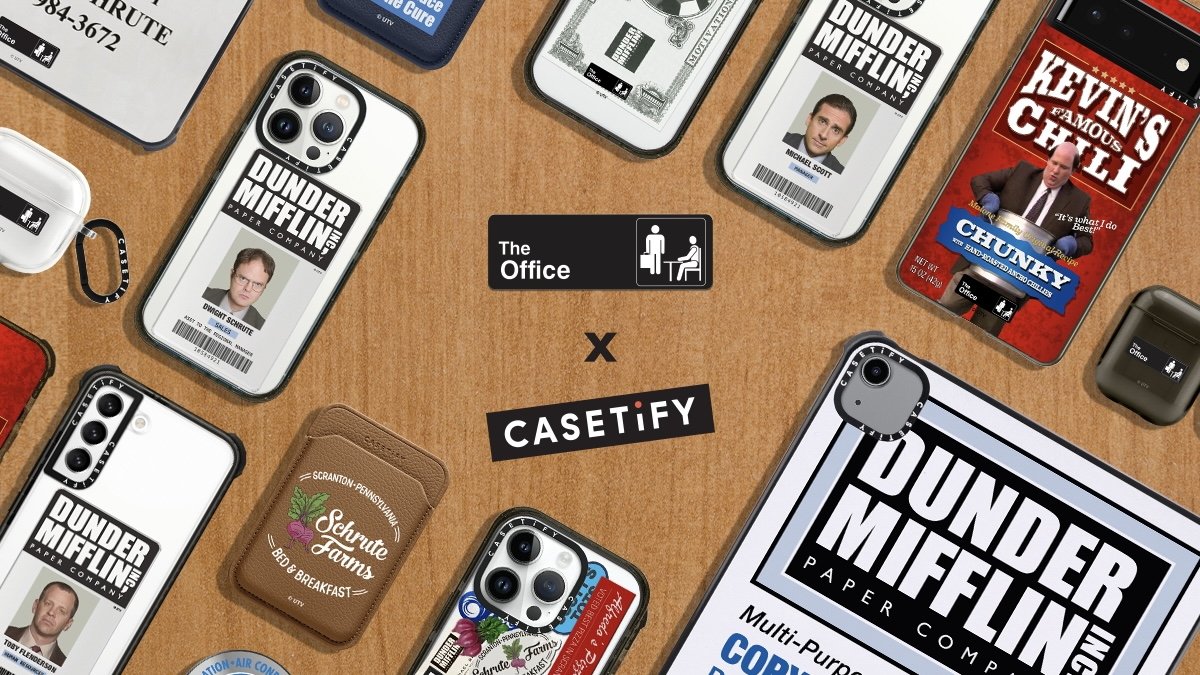 Casetify launches latest collaboration featuring cases, chargers, and other accessories with graphics from the hit series, The Office.
Graphics from the comedy show can be plastered on the back of Casetify's Ultra Impact, Clear, and Bounce Cases. The various graphics include callback references such as Schrute bucks, Wuphe.com, fun run, and more.
Major characters including Michael, Dwight, Angela, Pam, Toby, Creed, and more, also make appearances. A limited edition case featuring Kevin's famous chili will be made available through the Casetify Co-Lab app following the launch for two weeks.
Aside from iPhone cases, there are also cases for Samsung and Google devices, AirPods, AirPods Pro, Qi chargers, MagSafe wallets, Mac, and iPad.
The products range in price from $38 to $98 and are available through Casetify's website and companion app.