Bing mobile app brings ChatGPT searches to iPhone app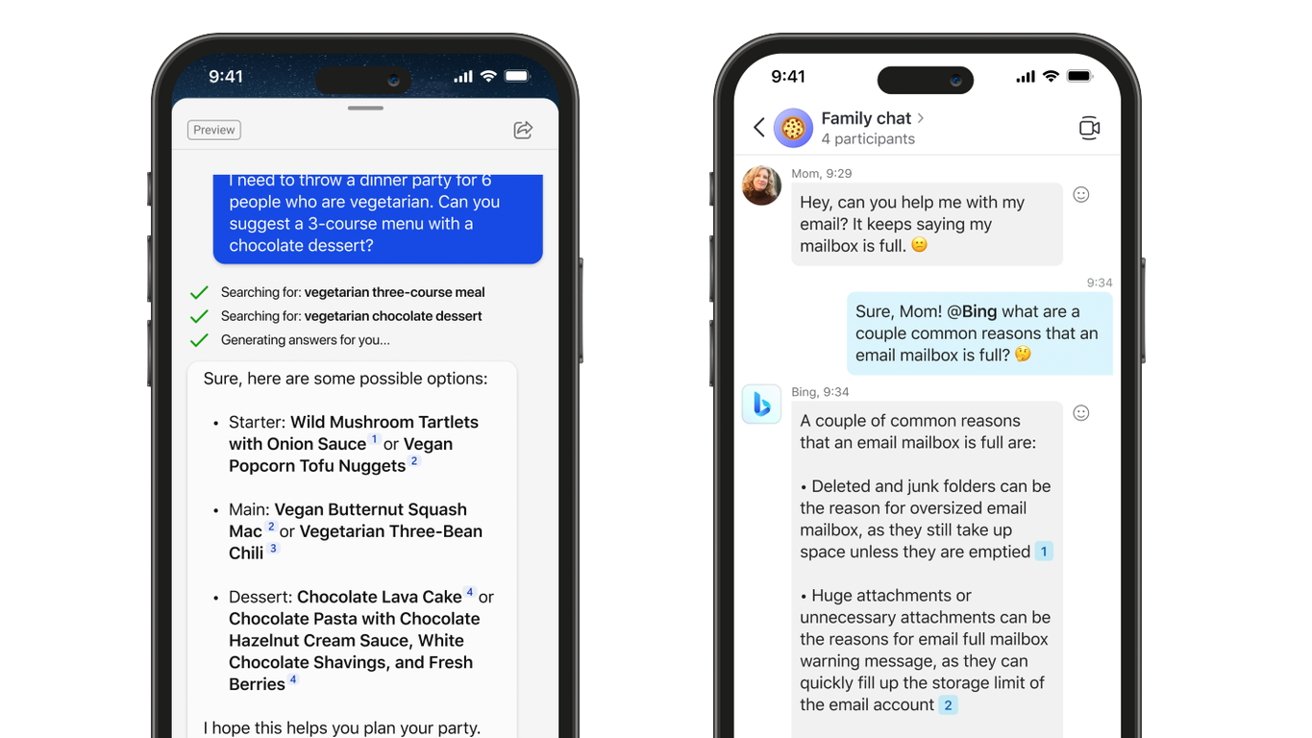 Microsoft is continuing its experiments with and evolution of the ChatGPT chatbot, with it moving over to the Bing mobile apps on iOS and Android now.
However, Microsoft is continuing forward with its ChatGPT-fueled search experiments — this time on mobile.
"Because we know 64% of searches occur on mobile phones, we are releasing all new Bing and Edge mobile apps to serve as your copilot for the web even when you are away from your desktop," reads Microsoft's press release.
Starting Wednesday, the Bing mobile app will allow users with access to the preview to tap the Bing icon at the bottom of the screen and invoke a chat session. Users can ask questions and receive answers.
Additionally, Microsoft notes that it has added the ability to conduct voice searches.
Skype is getting in on the ChatGPT action, too. Starting Wednesday, users in the preview can add Bing to group chats. Doing so will allow the group to ask Bing's chat agent questions and provide answers to the entire group.
Those interested in trying out the new chatbot-fueled Bing and Skype will need to sign up for the preview on the Bing website.