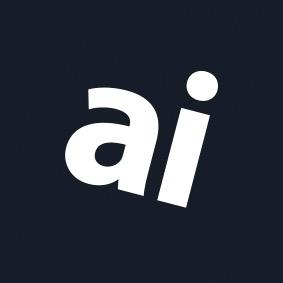 Why you can trust AppleInsider
SmartMi Rainforest Humidifier review: The Cadillac of Apple Home humidifiers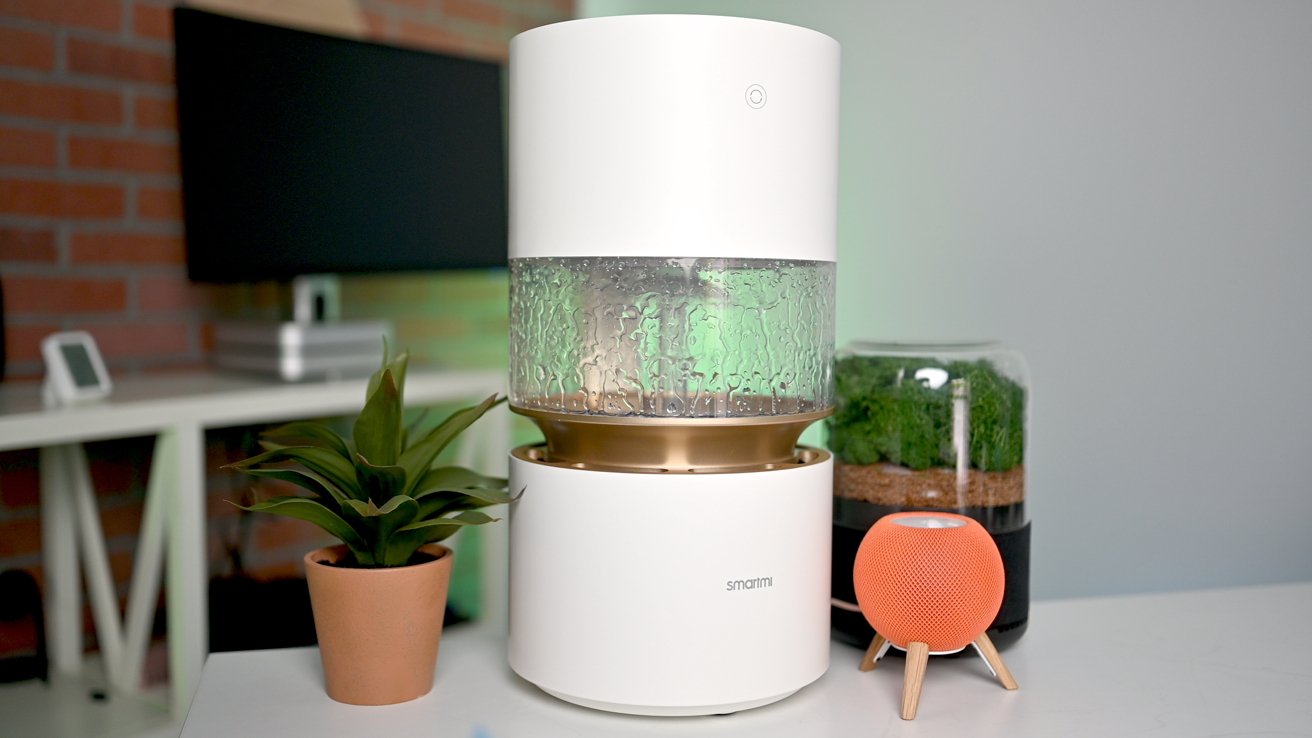 SmartMi Rainforest Humidifier
4.5 / 5
---
The SmartMi Rainforest Humidifier doesn't just add moisture to your arid home but also creates a unique and calming rainfall-like experience.
Apple Home users don't have many options for humidifiers. Meross has a glorified oil diffuser, as does VOCOlinc, that doubles as very small room humidifier.
VOCOlinc has the larger Cool Mist humidifier, but it tends to make its immediate surroundings quite moist — not at all ideal.
The SmartMi Rainforest Humidifier not only supports HomeKit but is functionally and visually better than the others. It's finally a truly usable humidifier for Apple Home.
Initial setup
Out of the box, the humidifier splits into three parts. The bottom comes first, which doubles as the water basin.
A water filter fits inside of this that houses a small water pump used to create the rainfall effect. Finally, the top is placed that has physical controls and clear plastic sides.
All that must be done before first use is adding water to the max fill line. SmartMi recommends using purified water. It makes sense, though that can be cumbersome with daily use keeping that much water on hand.
If you add regular tap water, you could end up with calcium-covered walls from hard water. The basin holds 3L of water, enough to run the humidifier for up to 15 hours.
That amounts to 4.8 L of water usage a day if running around the clock. We recommend running it only while you're home or in the room, so you don't deplete the reservoir as fast.
Water doesn't have to be poured into the bottom by disassembling it each time. Instead, users can dump water directly onto the top of the device.
It feels wrong as the water is dumped directly on the LCD, but the water will drain right through to the bottom.
The Rainforest Humidifier pumps water up through the clear center column, after which it falls onto a spinning platter. Then, centrifugal force flings the water against the sides, creating what looks like rain on a window.
While this happens, a strong fan in the top pulls air up from the bottom, through the rain chamber, and out the top. As a result, the evaporated water is added to the air, increasing your room's humidity.
You can largely control the humidifier with the two buttons on the device. There's a physical power button on the back and a capacitive mode button on the front.
The upward-facing display relays the water level, humidity level, Wi-Fi connectivity, and your current mode. The mode button cycles through full power — which shows a heart on top, auto — showing an "A," and night mode — denoted by a crescent moon.
That's all secondary to the primary method of use, the Home app.
Using it with Apple Home
HomeKit adds a wealth of possibilities when compared to a run-of-the-mill humidifier.
You can turn it on and off by asking Siri, including from any of your HomePods or other Apple devices. From the Home app, you can turn it on or off, adjust the fan speed, and adjust the target humidity level.
When you dig in deeper, you can see the humidity in your room, suggested scenes, and the water level. User-created automations allow you to control the humidifier without interaction.
Here are a few examples of some humidifier automations you could set up.
Automatically turn on the humidifier when you come home, and turn it off when you leave
Tie it to a secondary environmental sensor to turn it on and off
Connect it to a motion sensor to turn it on when you enter a room and turn it off when you leave
Include it in your "goodnight" scene and turn the fan to low so it doesn't make as much noise
A more comfortable smart home
Adding a humidifier can make a big difference in your health. Dry air can spur irritation on your skin, eyes, nose, and sinuses. Here in Ohio, we deal with low humidity all winter — a constant battle.
Children and babies have particularly sensitive skin, and dry air can be much harsher. In fact, many baby monitors have humidity sensors alongside temperature sensors to help parents stay vigilant.
Other dry air issues include increased static in the home and damage to wood furniture that may warp or crack. Photos, books, and other paper products can be more brittle and more likely to get damaged.
In the end, though, for us, it is about comfort. You're more comfortable in your home when your humidity level is correct — not too high, not too low.
We like to keep ours around 40%, if not a bit higher. The SmartMi Rainforest Humidifier did an excellent job in our living and baby rooms.
After starting at around 32%, the humidity level quickly rose to 42%, where it stayed. The rainfall effect is also lovely and was an excellent white noise replacement.
We'd have welcomed Thread support, but the Wi-Fi connectivity has been rock solid. Since we keep the humidifier in rooms we frequently use, our network strength was already reliable.
There isn't much to dislike about the SmartMi Rainforest Humidifier. It's more expensive than its competition, but it's unique, bigger, better, and doesn't get your floor or table wet.
We consider that a worthwhile tradeoff.
SmartMi Rainforest Humidifier - Pros
Great looking device
Rainfall effect is soothing and mesmerizing
Does a good job in medium to small rooms
Full support for Apple Home
Easy to use
Top-fill for water requires no disassembly
SmartMi Rainforest Humidifier - Cons
Using bottled water could get expensive, but isn't necessary
More expensive than others
Rating: 4.5 out of 5
Where to buy the SmartMi Rainforest Humidifier
You can find the SmartMi Rainforest Humidifier with Apple Home support on Amazon for $299.