Unique 'Lucky you' sealed original iPhone is up for auction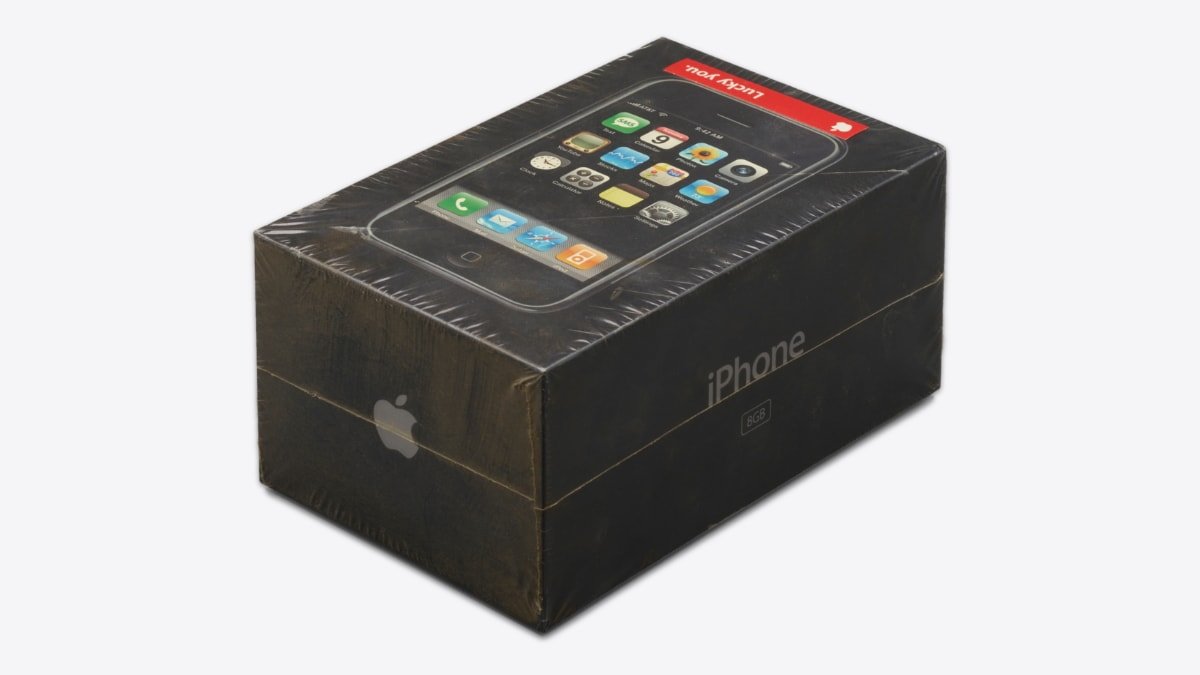 A factory-sealed original iPhone with a unique sticker is up for auction that is expected to end at as much as $60,000.
Coming from Wright auction house, a factory-sealed, first-generation iPhone has arrived from Donald Gajadhar of Fox-White Art & Antique Appraisals. But it has something that sets it apart from other boxed iPhones.
"[It] slowly dawned on me when I held [this] boxed Apple cellphone," says Gajadhar. "My client not only had an unopened cellphone, but a truly unique version."
"A Willy Wonka, '24 karat' Golden Ticket," he added.
The iPhone packaging has a red sticker featuring an Apple logo and the words "Lucky you." Although the origin of the sticker is unknown, and AppleInsider does not recall nor have any record of it being an official promotion, a reader recently shed some light in an email to AppleInsider.
"I used to work at Apple retail when first gen iPhone was sold," they said. "If memory serves me correctly, "Lucky You" stickers were available during the holiday season as part of optional gift box."
"We used to have pre-cut and folded boxes that fit the products precisely and the stickers to seal them," they added.
Because part of the package's plastic wrapping has a small hole, the iPhone isn't in mint condition. X-ray images from Fox-White Art & Antique Appraisals show that the box's contents are all there.
The iPhone currently has one bid of $32,000, and the auction house estimates that it could sell between $40,000 and $60,000. In February, a factory-sealed original iPhone was able to sell for $63,000, much more than the anticipated price of $50,000.