Samsung & Google struggle to match iPhone 14 value for used handsets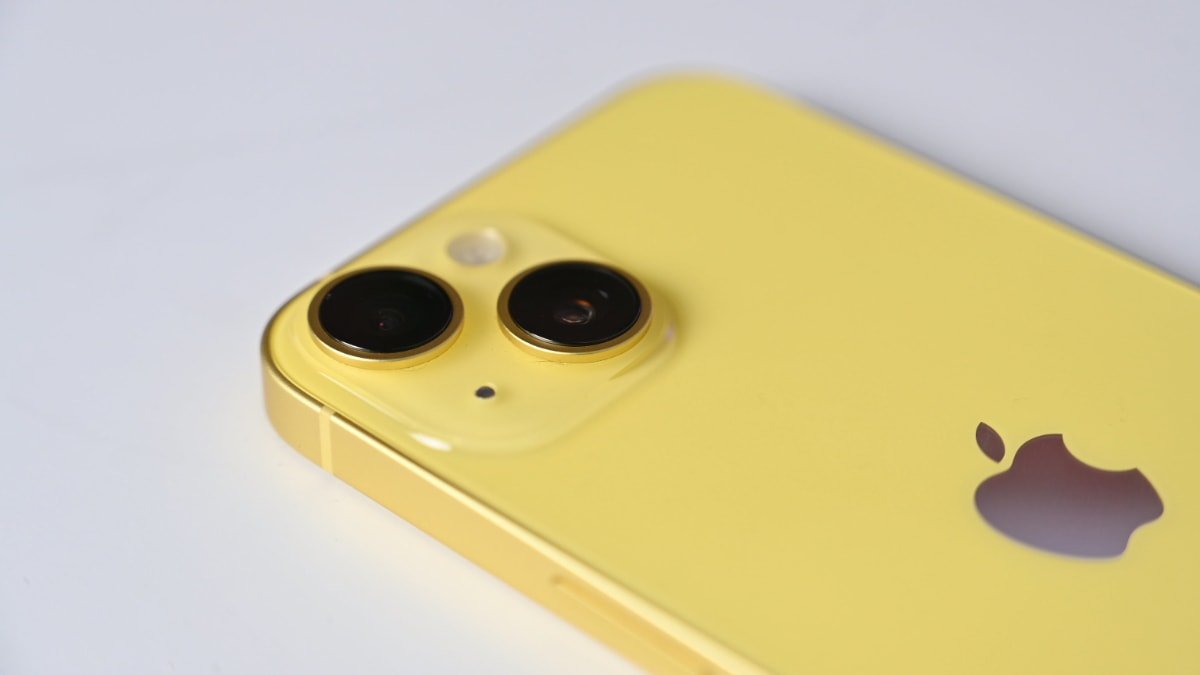 The iPhone 14 range performs better than Samsung and Google devices in retaining value after customers sell them.
A new report from SellCell examines the latest handsets from all three companies, which include the lineups for the iPhone 14, Samsung S23, and Google's Pixel 7 devices. The current iPhone series continued to hold its value the best, with Pixel 7 devices selling for 48% less than an iPhone 14 and the Galaxy S23 having an average 40% lower resale price.
The most recent iPhones in the "Like New" condition saw a value decline of 32.3% in the first month compared to 41.1% for the Galaxy S23 and 32.3% for the Pixel 7 averages.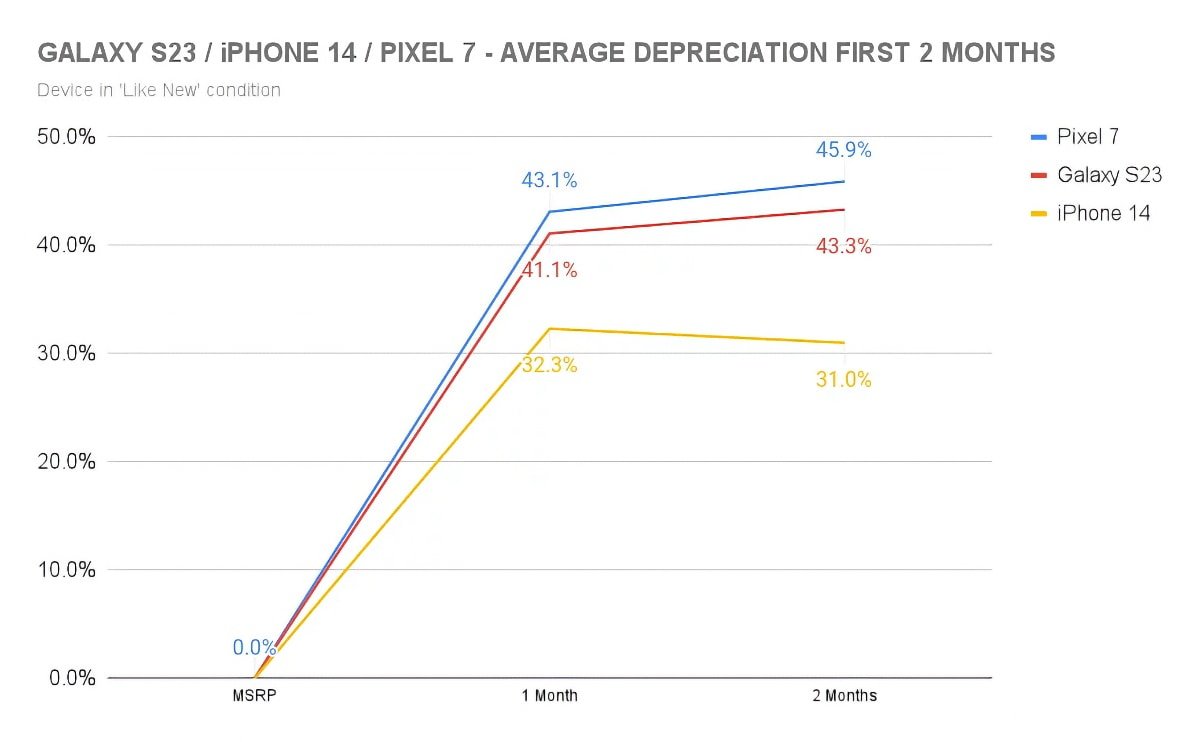 According to the study, iPhone values increased again after two months, but Samsung and Pixel values continued to decrease. For example, the iPhone 14 Pro Max 128GB lost 21.7% after one month but regained 8.1% of its value in month two with 13.6% of its launch price.
However, the report also found that the iPhone 14 range in "Like New" condition is worth 5.7% less than the iPhone 13 range, on average, across all models, after six months. The iPhone 14 lineup depreciated by 31.5%, while the iPhone 13 series was 25.8% in the same timeframe.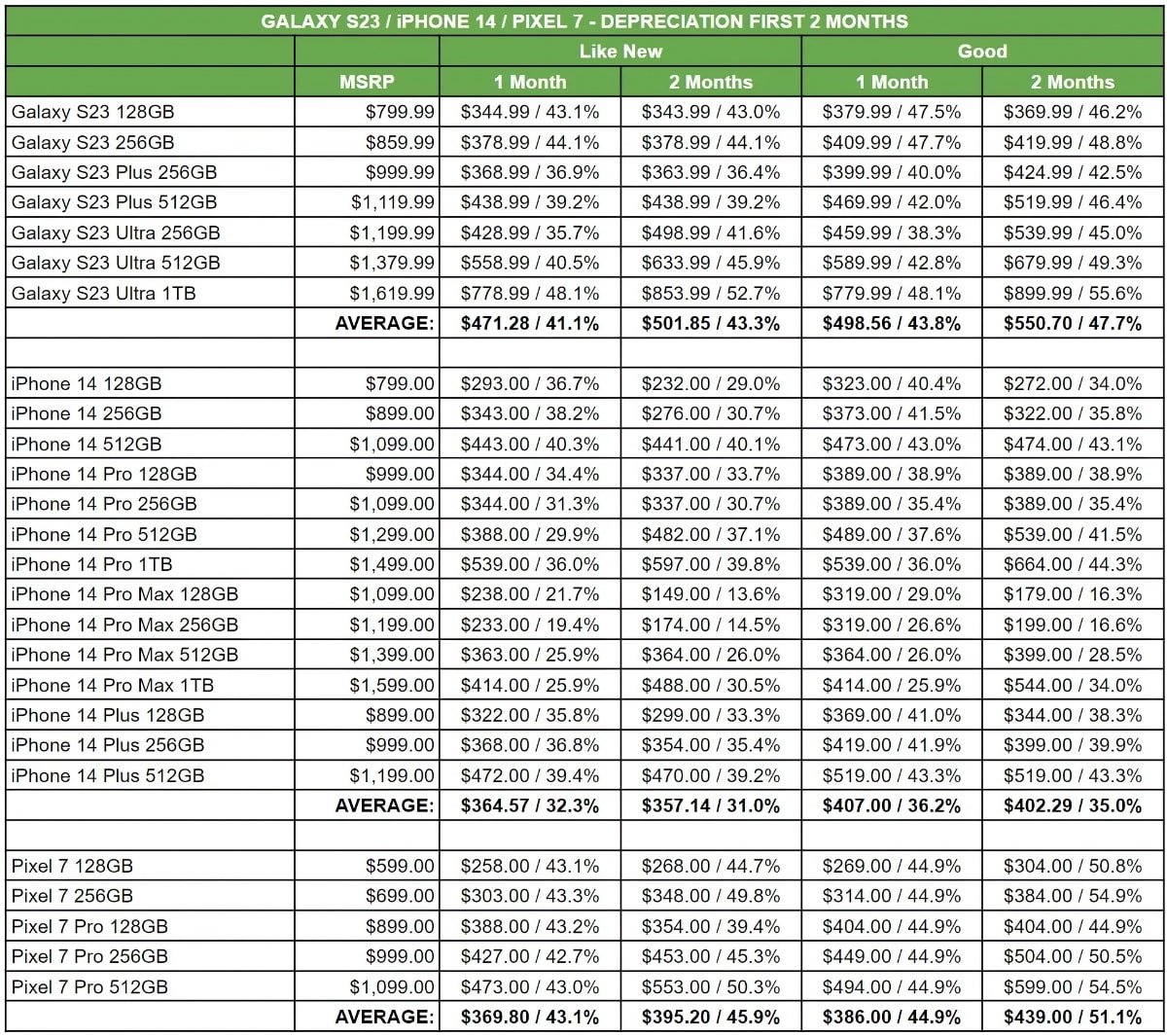 The weakest performer was Google's Pixel 7 line. In month one, the series suffered an average loss of 43.1% across all models, and after two months, this loss was 45.9%.
The worst-performing individual handset goes to the flagship Galaxy S23 Ultra 1TB in good condition. Two months after its launch, it lost 55.6% of its value.
Despite the Galaxy 23 and Pixel 7 slightly catching up in a few ways, they haven't retained value better than the iPhone 14. And the iPhone 13 lineup fared even better.
Separately, recent reports say that because of cost, used iPhones are being favored over new models in Japan.