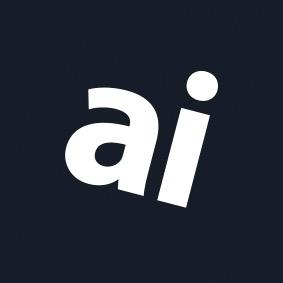 Why you can trust AppleInsider
Note Air2 Plus review: Costly but very desirable e-ink tablet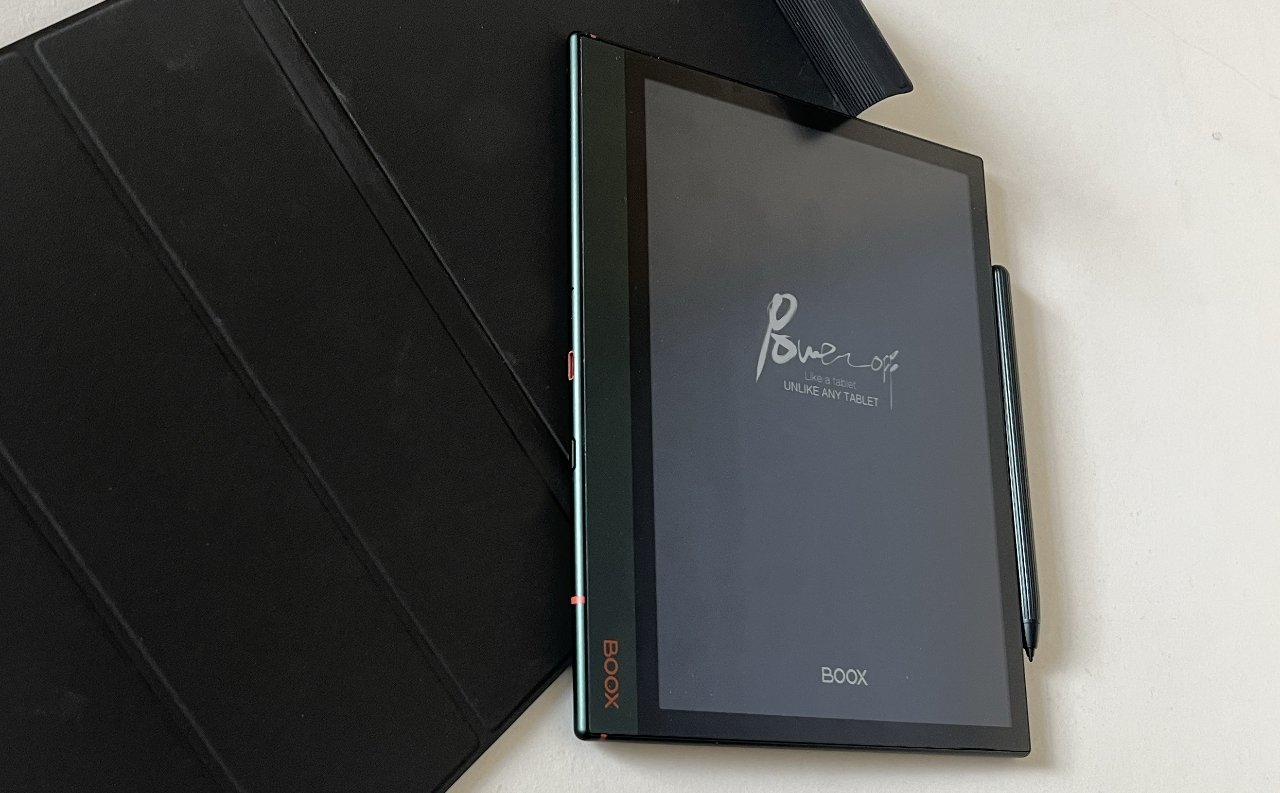 ---
It won't replace an iPad, but it will supplement one very well: the Note Air2 from Boox is a first-class e-ink tablet for reading and writing, which includes handwriting recognition.
The short version is that the Note Air2 Plus is what Amazon's Kindle Scribe wants to be when it grows up. Of course, there is much, much more to this Boox device than that, but even with Amazon's first offering being disappointing, it still popularized this market, and there is a clear space for a much better e-ink tablet like the Note Air2.
No e-ink tablet can compare to the iPad for sheer versatility. Apple's iPad is a jack of all trades and master of practically all of them, yet still, there is a market it misses out on that e-ink is good for.
It's just that it's a market that is probably a little niche, yet definitely not simple to concisely describe.
At heart, the Note Air2 Plus gives you a device for reading and writing. It has 10.3-inch large screen, which is good for writing on, but also makes you feel as if you're reading an actual page of a book — not glimpsing paragraphs through a window.
Behind the scenes, the Note Air2 Plus runs on Android 11, which is both good and bad, but gives the device more capabilities. For instance, there is a web browser that is more usable in a pinch than the one in the Kindle Scribe, plus it's quick to add extra apps from the Google Play Store.
It's also just really, really well made. There are some curious points, and it is slow starting up, but overall it feels like a premium, even prestige device and is simply enjoyable to use for long periods.
This should not be a factor, but it is. Between pre-ordering the Kindle Scribe and its arrival, you had plenty of time to suspect it did less than you'd hoped, so you unboxed it quite warily.
Whereas waiting for the Note Air2 Plus to arrive, you had enough time to read more about what it does and to look forward to it.
Then the Kindle Scribe arrives as what, unfortunately, feels like a cheap device in a cheaper box. The Note Air2 Plus is far better made, and it comes in packaging that you could believe was by Apple.
Note Air2 Plus - what you get and what it does
Note Air2 Plus has a 10.3-inch e-ink, which the makers called Paperlike, and comes in a 5.8mm-thick aluminum body that weighs 445g. That's fractionally lighter than an iPad, which weighs 487g, but the Note Air2 Plus feels as if it has a less concentrated weight and so seems much lighter.
Similarly, the resolution of the screen is less than its rivals, yet it doesn't appear so. The Note Air2 Plus has a resolution of 227 dpi, whereas the Kindle Scribe, for instance, is 300 dpi.
Unless you put them close together, though, the Note Air2 Plus's screen seems more than adequate, it seems a pleasure to read.
Internally, the device is powered by what's listed as an Upgraded Octa-Core CPU. It has a 3700mAh battery and 64GB of internal storage, plus the display includes adjustable dual-tone lighting.
Along one side of the device's screen, there is a wide bezel to be used as a hand grip. The display can auto-rotate its contents, meaning the grip can be held in the left or right hand.
It has a series of magnets that support a stylus attached to one side. In the base model of the Note Air2 Plus, that stylus is the only element that doesn't seem premium.
Instead, it feels like a regular Biro pen. So it feels like quite cheap plastic, but also quite comfortably familiar plastic, and it has one flat edge for magnetically attaching to the side of the device.
Magnets in the device also affix the Note Air2 Plus to its case. The Note Air2 Plus is held in its case solely by these magnets. There is no plastic section to slot it into nor a lip to hold it in place.
About that cover
The cover is good and necessary. Without deliberately trying to scratch the screen, it still feels as if it could be prone to marks, and the cover prevents that.
It's also just minutely larger than the Note Air2 Plus, which means that its edges extend a very tiny bit over the edges — and the corners — of the device. That means it does offer a little protection against corners being knocked or bashed, but not a great deal.
When closed, the cover has a small flap that goes over the stylus to help hold that in place. When opened, though, that same flap tends to get in the way, so it's handy that you can just tug the whole device away from the cover.
It's also necessary. Although you can still leave the Note Air2 Plus in its cover when you need to charge it, you have to do so with that cover wide open.
The USB-C charging port, and the on-switch, are completely enclosed by the cover.
Charging the Note Air2 Plus
Neither Boox nor its Onyx distributor make precise claims about the battery life of the device, which is refreshing. Amazon made a big deal out of claiming 12 weeks battery life for the Kindle Scribe, but you couldn't get close to that unless you failed to use the device at all.
For a completely unscientific, entirely anecdotal measure, the Note Air2 Plus seems to last at least a couple of weeks. The review model arrived with 85% battery charge, then after two weeks of 30-60 minutes of use every day, it was at 39%.
Use the Note Air2 Plus
That 30 to 60 minutes of daily use for two weeks was when the device was on and actively being read or written on. The pleasure of reading on that screen meant that its daily use also meant carrying it absolutely everywhere.
Oddly, it was a pleasure just carrying it around. That's odd because one of the problems with the Kindle Scribe was that it was awkwardly big and so didn't fit into a pocket as a Kindle Paperwhite might.
The Scribe also felt very heavy while holding it one-handed. Yet the Note Air2 Plus is heavier than the Scribe, at 445g compared to 433g, and it typically felt fine to hold for extended periods.
It is slow to start up, though and seems excessively so when you're used to an iPad.
The side power button has to be held for around 3 seconds, then it takes a further 30 seconds to get to the point where you can use it.
Then there is the fact that, despite being extensively modified, the Note Air2 Plus is running Android 11. Most of the time, the OS is hidden behind the various stock apps of the device, but it still has the typical irritations of Android.
Such as a setting for the 24-hour clock — it's a simple on-screen button to turn from a 12-hour to a 24-hour clock, and it was very simple to just tap it and see the button change.
It was also just pointless since although the button changed, the clock didn't. That did later right itself, but it's hard to know how.
For although the default on the device is to get the time over the internet, neither Android nor Boox doesn't do it as well as Apple does. Apple will get the local time for your location, but despite setting it to fully automatic, the Note Air2 had to be specifically told not to use Hong Kong time.
Reading on the Note Air2 Plus
There is an advantage to having Android instead of some bespoke OS — you can connect to the Google Play Store. You rather have to, as well, since you're highly likely to want to read Kindle ebooks and so need to download Amazon's Kindle app.
On actual Kindle devices, the app is so built in that you don't think of it as an app at all. In comparison, reading on the Kindle Paperwhite, for instance, is quicker to get into than launching the Kindle app on the Note Air2 Plus.
Once you're in a Kindle ebook, swiping to turn the page is a little harder than on a Kindle device. It's hard to measure the difference, but it consistently feels like it takes a slightly more conscious, deliberate swipe to do it.
Then as the page turns, it doesn't seem as quick to get to the next page as on a dedicated Kindle device.
However, reading those pages is at least as good as reading on a Paperwhite in terms of the look of the text on the screen. It's also better than most Kindles, other than the Kindle Scribe, for how the large screen makes it feel more like reading a real book.
Writing on the Note Air2 Plus
There's no need to download a third-party app to write on the Note Air2 Plus. Instead, it's a stock app that opens with a tap from the device's column of key icons.
You write in what Boox calls a Notepad. Tapping to create a new Notepad now offers a series of 24 handwriting templates. Those chiefly vary by whether or not they have lines and a margin.
Choose one, and you can start writing. Handwriting feels good, perhaps not exactly like writing on paper, but definitely natural and without you thinking of anything but the words you're getting down on the page.
When you then fill that page, you tap to add another one, and you keep going.
Just as with the Kindle Scribe, it doesn't appear possible to quickly jump to, say, page 5. You can only swipe through page by page.
Unlike the Scribe, you get more options for sharing those pages. You can export all or just some of the pages from a notepad, plus you have some choices for exporting as different image types.
Also, unlike the Scribe, these Notepads feature handwriting recognition. If you select some or all text on the screen, you can tap an AI icon, and it will parse the handwriting into typewritten text.
You can then choose to insert that typed text onto the page. In an again unscientific but, given our handwriting, definitely challenging tests, the Note Air2's recognition was remarkably accurate.
It is possible to type directly onto the screen of the device, and the makers even offer a choice of keyboards — the default, which is their own, or the regular Android keyboard. That Android keyboard looks poor like it's been slapped together.
Peculiarly, the Android keyboard sometimes lacks an Enter key. But consistently, the Onyx/Boox device's own on-screen keyboard has both Enter and Delete positioned oddly enough that we could not get used to them.
Should you buy
The distributor, Onyx, says that "the device is designed primarily for reading ebooks, but it also has some additional features which are defined by the installed software." If you do primarily read on it, then you would enjoy doing that, you'd enjoy it a great deal.
It just wouldn't feel like it was worth $480.
You need to be someone who will live in the device, reading books, yes, but also writing on it. There are markup tools for working with documents such as PDFs, plus notepads for creating new work, and the handwriting recognition is good.
The Note Air2 has fewer distractions than an iPad but rather more than a Kindle Scribe. You can browse the web on it, and while it wouldn't be your first choice for that, it is more usable than the Scribe's equivalent, so it is possible.
It is just about possible that the Note Air2 could be your only tablet or at least the only one you take with you everywhere.
If that suits you and your way of working, then the Note Air2 Plus is a delicious device you'll actually treasure.
Note Air2 Plus - Pros
Strong handwriting recognition
Can run any Android apps that work with e-ink screens
Exceptionally well built
Note Air2 Plus - Cons
Costly, particularly as a second device
Slow to start up
Rating: 4 out of 5
Where to buy
The Note Air2 Plus retails for $479, but it is often on sale at Amazon. There is also a $527.99 version with a Premium Stylus that includes a built-in eraser.
There's also a Note Air2, which comes without a cover and with a smaller battery. That costs $449.99 from Boox.