Apple sold four of top five OLED smartphones in Q1 2023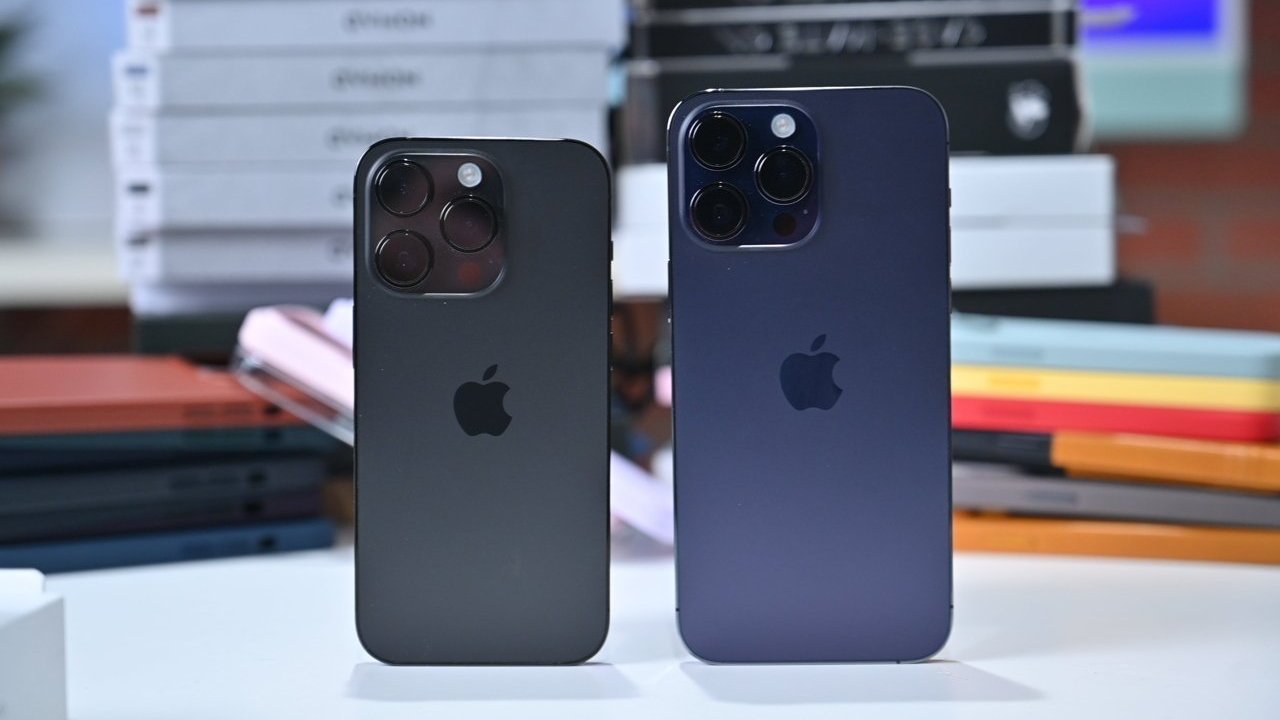 Apple produced four of the top five smartphones sold in the first quarter with an OLED display, and the iPhone 14 overtook the most-sold model position from the iPhone 14 Pro Max in March.
The iPhone 14 range has been selling well since launch, and it is continuing to head up sales of OLED smartphones, according to DSCC's brand new Monthly Flagship Smartphone Tracker. In its first report, which covers monthly shipments and drills down into OLED smartphones, it has great news for Apple.
In its list of the top five OLED smartphones in terms of sales in the first quarter of 2023, Apple occupies four of the spots. The iPhone 14 Pro Max is joined by the iPhone 14 Pro, the iPhone 14, and the iPhone 13.
The only non-iPhone in the top five is the Samsung Galaxy S23 Ultra. According to DSCC, the top five models had a combined market share of 46%.
On a month-to-month basis, the iPhone 14 Pro Max had an 18% share in January, though that eroded down to 8% by March. The iPhone 14 Pro was second, going from 13% down to approximately 9%, with the iPhone 13 being consistent at around 8%.
The iPhone 14 saw an acceleration of sales, going from just over 6% in January to 9.5% in February, then overtaking all other models in March with an 11% share. For contrast, the Galaxy S23 Ultra went from 6% in January to 5% in March.
In forecasts, DSCC believes the iPhone 14 will be the top model of April and May. This is due to early adopters buying Pro models just after launch while non-early adopters increase their purchase of entry-level models later in the cycle.
Overall, DSCC observes an 18% year-on-year increase in Q1 2023's volumes, as companies increase their panel shipments to take advantage of lower panel prices.
In other data released by DSCC, the share of smartphones using an LTPO backplane, which includes the Pro models of iPhone, rested between 33% and 42% of OLED panels throughout the last year.
Concerning smartphone refresh rates, devices capable of 120Hz, which includes ProMotion-enabled iPhones, have the majority share. Approximately 63% of smartphones sold in March were capable of the refresh rate.