Apple rumored to be working on an activity journaling app to assist with Health tracking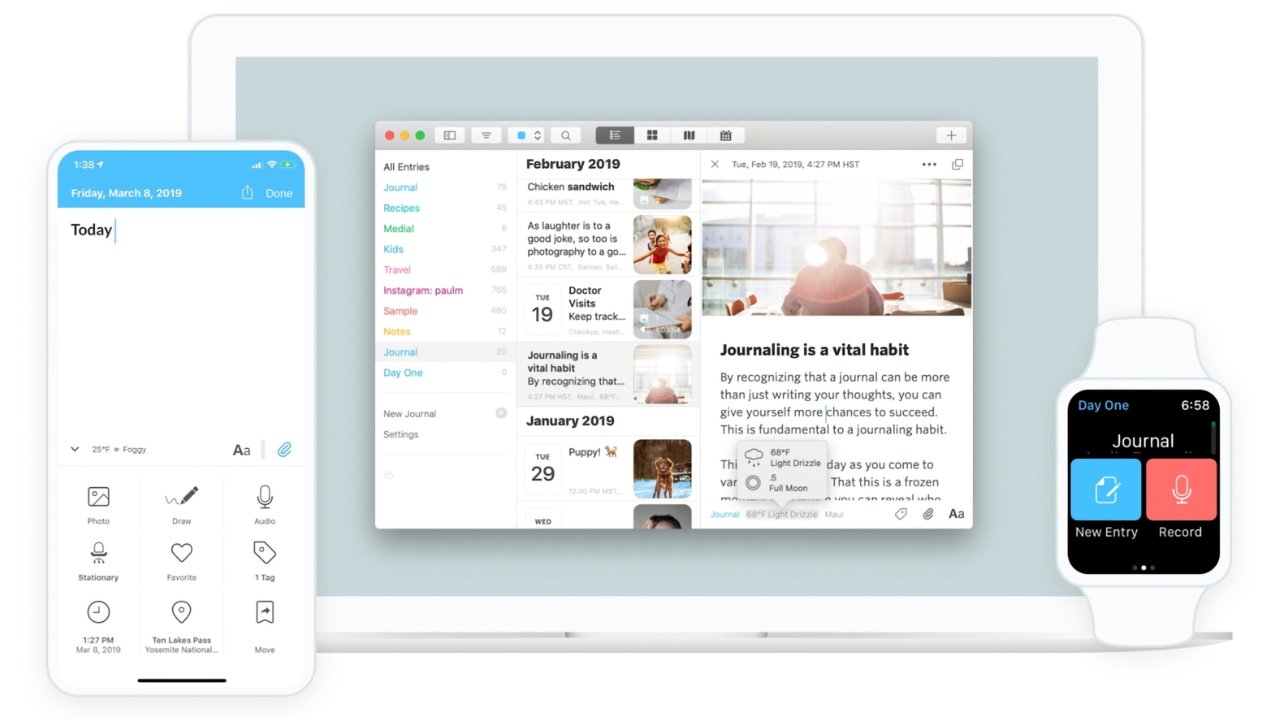 Apple is reportedly preparing to launch a daily journal iPhone app as it continues to pursue mental and physical health features.
This could well be the latest example of either Apple pursuing the obvious next step, or of Apple Sherlocking an existing app. The company is reportedly working on an app that, at least primarily, would feature daily journaling for iPhone users.
According to the Wall Street Journal, the new app — codenamed Jurassic — will center on encouraging users to write a daily journal recording their activities, and thoughts. As a first-party app on the iPhone, though, it also be more able to automatically compile information a user wants, such as health records, or text messages.
There are many journaling apps for the iPhone, but the clear leader in its field is Day One.
"It's always the worst thing to have to hear that you're about to be sherlocked," Day One founder Paul Mayne told the Wall Street Journal. "It will definitely give us some competition."
Mayne also said that he had suspected Apple was working on a competing app. He says that three years ago, the prominence Day One used to get on the App Store ceased.
Two years ago, Mayne sold Day One to Automattic Inc, though he continues to oversee work on the app.
Documents describing Apple's Jurassic app, seen by the publication, say that it will analyze a user's behavior to record a typical day's routine, such as noting how much time is spent at home compared work. It may automatically note when something unusual happens, perhaps such as a going out of town for a day trip.
A featured called "All Day People Discovery" will reportedly detect physical proximity to other people. The Wall Street Journal says the app will in some unspecified way aim to distinguish between colleagues and friends.
Inevitably, Apple's plans are said to include much about privacy with the app. The analysis is expected to take place on-device, and Apple will offer suggestions about what to include in a day's journal, but delete those suggestions after a month.
Apple has previously been accused of using software developers as "market research" for its own subsequent apps and services. It's also had similar accusations, and lawsuits, over certain hardware features, particularly health ones in the Apple Watch.