Developers talk about being 'Sherlocked' as Apple uses them 'for market research'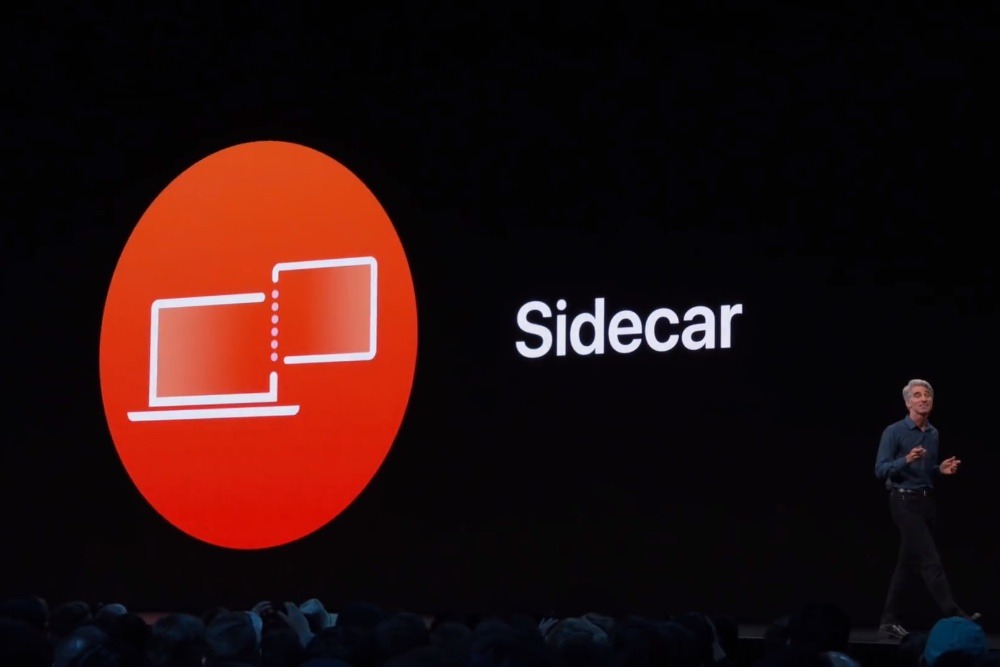 This year's WWDC saw Apple again choose to compete against some of the very developers it intends to encourage. AppleInsider spoke to three who've seen their apps and their livelihood come under threat because of Apple's new releases.
Not everyone enjoyed the announcements at WWDC 2019. While this is the conference that Apple runs for developers, it's also where some of those developers can have the rug pulled out from under them.
Apple innovates and Apple introduces new technologies in hardware and software, but it also does its own version of other people's apps. You might have built a business up and Apple announces it is doing the same thing as you.
That happened this year to hardware developers Duet Display and Luna Display, whose products have been providing the features that Apple has now built in under the name Sidecar. And it's happened to software developer James Thomson, whose PCalc for Apple Watch will have to compete with Apple's own calculator in watchOS 6.
We talked with them to find out how they hope to continue, and we discovered allegations about Apple's behavior that take the shine off WWDC 2019.
Sherlocking
Apple does this often enough that there's even a term for it that's in the online urban dictionary. If you've been around the Mac or iOS for long enough, then the moment you saw Sidecar demonstrated, the word you thought was "Sherlocked."
In the early 2000s, Apple had a search tool called Sherlock and Karelia Software developed an alternative called Watson that took Apple's approach to make a web search application. Apple then added that exact same functionality into the next version of Sherlock and Watson died.
It's not guaranteed that Apple adopting the same idea as your product will put you out of business, but it makes life hard for two reasons. First, Apple will certainly have made this new software tool free.
And, second, it will be promoting the Apple feature loudly, such as at a WWDC keynote.
So before you were Sherlocked, your big problem was how to get people to hear about what your app does. Afterwards, they've heard about the principle, but you've got to convince them that you do it better than Apple — and sufficiently so that yours is worth paying for.
There is the fact that with Apple talking it up, your area of development gets far more attention than it did. It definitely grows the market and there can be ways to leverage that volume if you can persuade enough buyers to try your version.
PCalc
It's because of this larger market attention that James Thomson, developer of PCalc, is sanguine about Apple making a competing product. "We already compete with the built-in Apple calculators on iOS and macOS," he told AppleInsider, "so this is just one more. I think the best plan is just to build a deeper experience than Apple."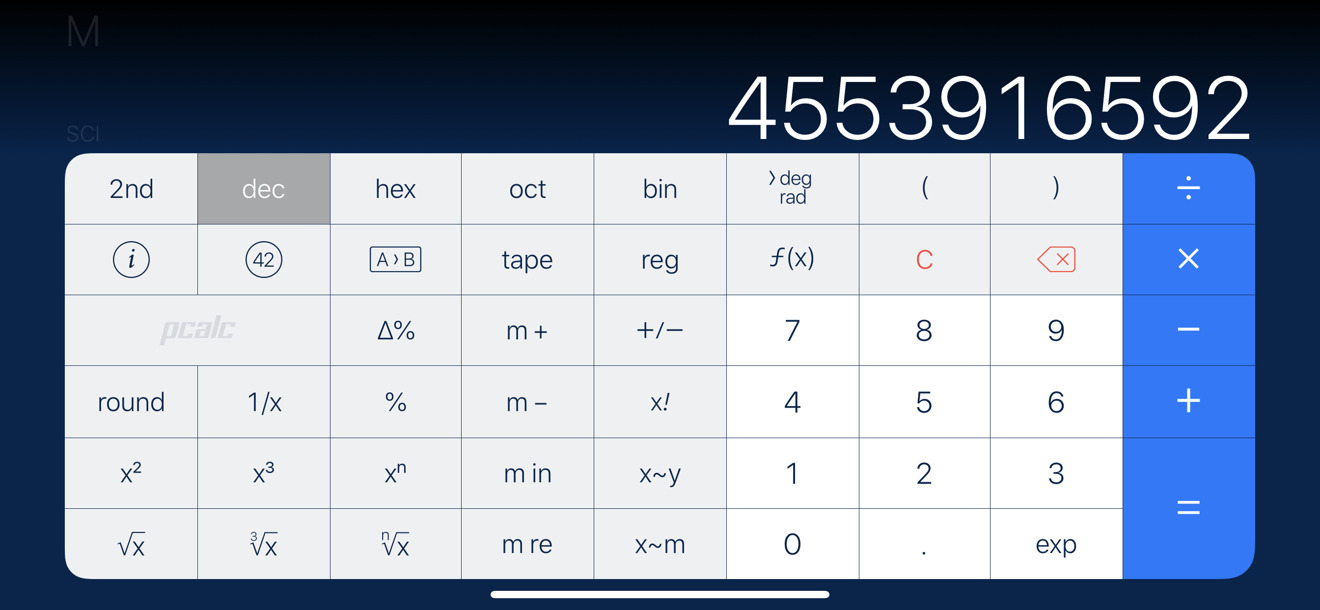 PCalc is an exceptional calculator, but it's also more. Thomson is known for how he explores every new Apple platform by finding ways to write PCalc for it. So there's even a PCalc for Apple TV, for instance.
This means that Thomson is one of the few Apple TV developers, and he's also one of the few Apple Watch ones, as so many others have ceased developing for that. Apple's moves in watchOS 6 are intended to encourage more developers, yet here it is, Sherlocking one of them.
"I'd heard rumours for a while that there was going to be a calculator app for the Apple Watch," continued Thomson. "And it's pretty much what I was expecting. The tip calculator was a surprise though. It did get quite a cheer at the keynote, which wasn't the greatest feeling since I've had exactly that in PCalc on the watch for years!"
"Having said that, also as expected, [Apple's calculator] is a pretty simple app," he concluded, "and I'm not too worried it's going to have much of an effect on our sales."
Duet Display
The makers of Duet Display, one of two systems for extending your Mac's screen onto your iPad, are perhaps less optimistic but they do think that Sidecar will increase awareness of the idea.
And Rahul Dewan, CEO and Founder of Duet Display, told AppleInsider that they've been waiting for Apple to do this.
"We have expected Apple [to get] into this space since day one," he said. "As we have been a top 10 iPad app for five years in a row, we were able to prove the market. So it isn't surprising that Apple wanted to provide their own solution."
"Since we expected Apple to get in to the space, we knew they only way to compete was to keep innovating," Dewan continued. "The best analogy here is Spotify to Apple Music: although both are great, third party developers can provide a differentiated product and move faster." He's told AppleInsider that Duet Display already includes support for more resolutions than Apple's Sidecar does, and works with Windows too.
Luna Display
Matt Ronge, co-founder and CEO of Luna Display, is also not surprised that Apple has released Sidecar to compete with them, but he is disappointed in how Apple went about it.
"Apple used us for market research," he told AppleInsider. "In February 2017, we were invited to demo Astropad Studio to Apple's iPad product marketing team. They expressed their support and told us to contact them if they could help (we emailed multiple times and never heard back)."
"After launching Luna Display in 2018," he continued, "Apple purchased dozens of Luna units. Looking back, we now realize that this was market research for their team and not Apple's genuine interest in supporting our business. "
He notes that there are differences between Sidecar and his company's Luna Display, but says they come down to unfair advantages.
"Apple... has access to APIs that third-party developers are locked out," he explains. "In the case of Sidecar, they use an API to create second screens that no one but Apple has access to."
"They are using a peer to peer Wi-Fi stack that is dramatically more performant and prioritizes their Sidecar traffic over others," he continued. "This is certainly not a level playing field for developers."
The future
Both Ronge at Luna Display and Dewan at Duet Display say that their companies are continuing to develop their products.
"While Apple builds features to satisfy the masses, we've always committed to building products with rich features and deep customization for professional creative workflows," says Ronge. "We're going to double down on serving the creative pro community."