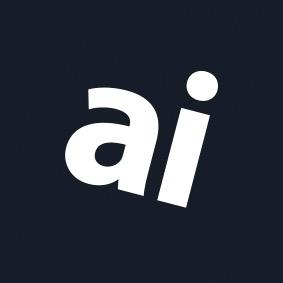 Why you can trust AppleInsider
Harber London MacBook Sleeve review: Handcrafted and pricey protection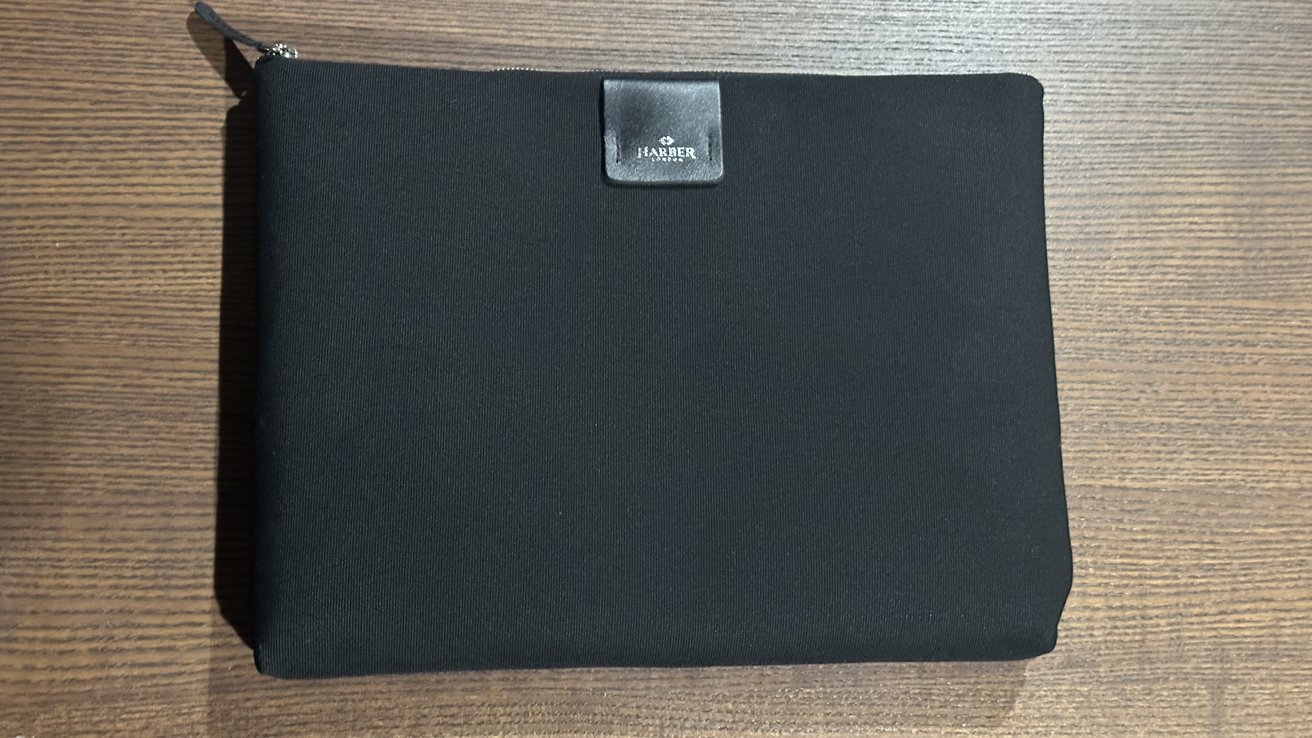 Harber London MacBook Sleeve
4.0 / 5
---
The Harber London Zippered Sleeve is a secure and comfortable MacBook sleeve for those with a taste for handcrafted goods.
Founded in 2012, Harber London was inspired to address the difficulty of finding quality laptop sleeves. They have found their niche in using full-grain leather and handcrafting their many products, making bags and wallets, and specializing in accessories for the Apple ecosystem.
The zippered sleeve is a pleasant return to their original idea. Coming in Mocha, Black, and Olive, the sleeve has nine different size options, fitting 13-inch to 16-inch MacBooks across many generations.
The outer material is mostly a water-resistant recycled fabric, which we found to be a wise choice in material considering the absorbent soft melange interior lining. This lining feels like a pillow for your MacBook and cushions the inside in case of a drop.
As with most Harber London products, the sleeve is handcrafted in Spain. The label and zipper are detailed with full-grain leather, and the zipper opens out, minimizing zipper teeth scratches on your laptop.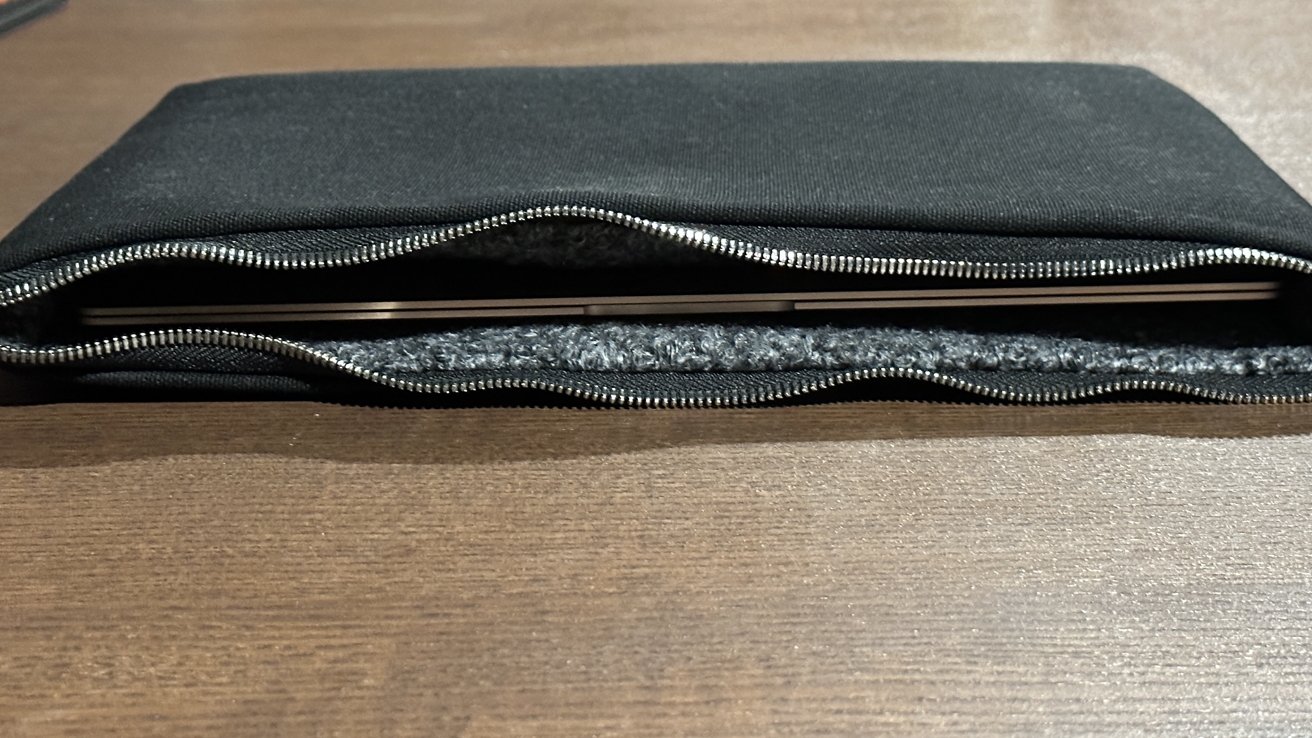 We found that the lightweight materials and fitting size for our 13-inch MacBook Air made use very comfortable, and drops barely made a more muffled sound due to the soft lining absorbing the impact quickly. However, this is by no means a heavy-duty case, but it is very convenient for day-to-day use.
Lightweight, classy, and convenient protection
The Harber London MacBook Sleeve is a good choice for those seeking MacBook protection, but the high price point from a luxury leather accessory company means this sleeve isn't for everyone. Many size options ensure a perfect fit, and close attention to detail for materials makes the user experience worry-free in case of drops or spills.
The stylish design makes it a good accessory for business professionals, while the durability makes it a decent item for travelers. We found that the sleeve doesn't call too much attention to itself, appealing to those who prefer a more minimalist approach to their MacBook accessories.
Overall, the Harber London Zippered Sleeve is a reliable choice for anyone looking to protect their laptop while adding a touch of class to their everyday carry.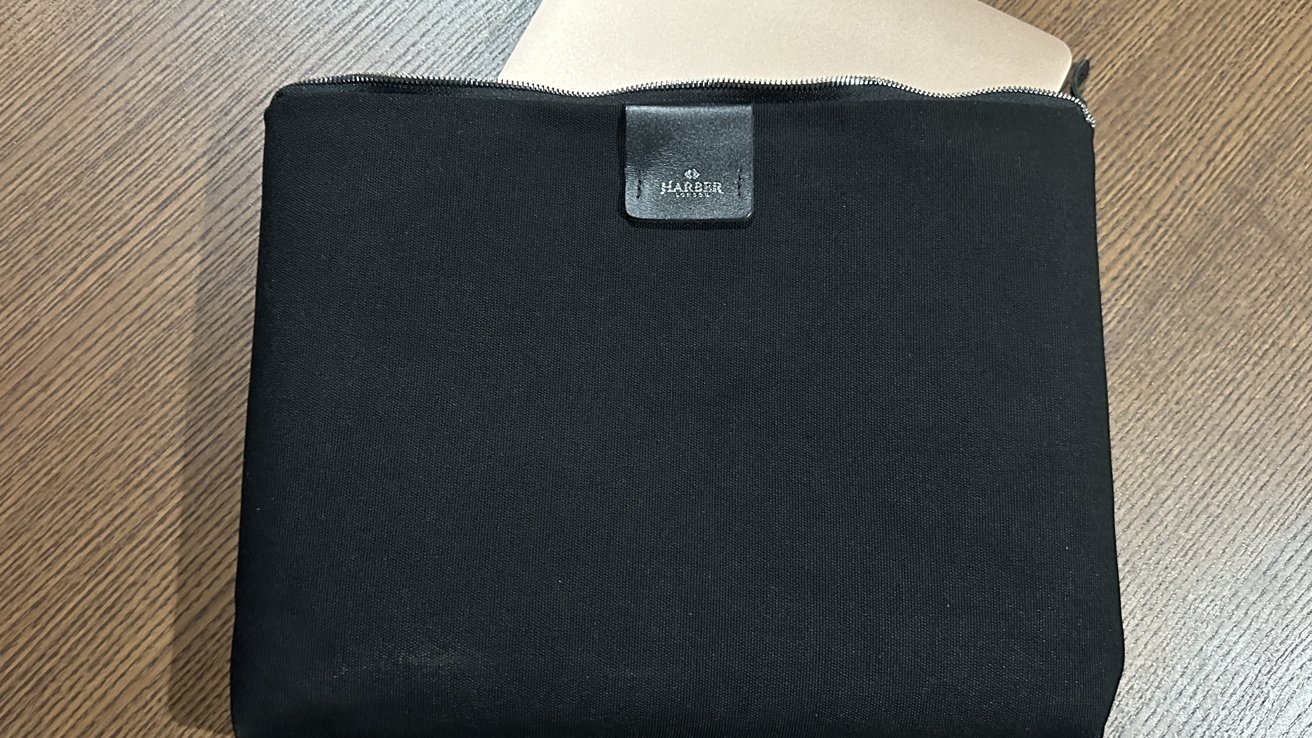 Harber London Zippered Sleeve Pros
Luxury feel and quality
Water resistant and eco-friendly material
Comfortable, like an airbag for your laptop
Harber London Zippered Sleeve Cons
Expensive, at about $150 USD
Won't save your MacBook from everything
The Harber London Zippered Sleeve is available at the Harber London store for 119 Pounds sterling, which is $147 at the time of publication.