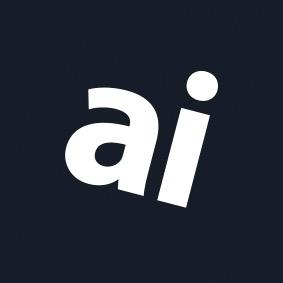 Why you can trust AppleInsider
Roborock S8 Pro Ultra review: Expensive, but great robot vacuum system
Roborock S8 Pro Ultra
4.0 / 5
---
If your goal is to interact with a vacuum as little as possible, the ultra-smart Roborock S8 Pro Ultra may be that hands-free cleaning companion — but it doesn't come cheap.
The S8 Pro Ultra is 2023's top-of-the-line robot vacuum from Roborock. It improves on last year's model with more cleaning performance and a better all-in-one docking station.
If S8 Pro Ultra's $1,599 retail price is too shocking, Roborock will also be selling the S8 vacuum-only starting at $749 and an S8+ model with the same vacuum and a dust-only emptying station for $999.
Those other options will get you the core product, but they will need to be managed more often.
The S8 Pro Ultra includes a clean water tank for mopping, a tank to hold the subsequent dirty mop water, and a dust bin to hold picked-up dirt.
This model is meant to clean it all and take care of itself for weeks on end without human intervention.
What's new on the Roborock S8 Pro Ultra?
Last year's Roborock S7 MaxV Ultra did great with object avoidance, had solid cleaning performance, and docked in a relatively compact self-emptying station.
We were impressed with the S7 MaxV Ultra in previous hands-on testing compared to robot vacuums from Ecovacs, DreameBot, Yeedi, and Narwhal. Roborock had the most features, along with the best cleaning results.
The S8 Pro Ultra does what the last model did, but gets improvements all around.
A self-drying mop pad feature in the docking station should keep mold away. Dual rubber brushes help cleaning performance and should result in less tangled hair.
Plus, this year's model includes increased suction to 6,000Pa, 30% faster charging, and off-peak scheduled charging for lower electricity costs.
Roborock says the S8 Pro Ultra gets 180 minutes of runtime, and that claim rang true to our experience.
The physical appearance of the vacuum is mostly unchanged from previous generations, but the docking station has a sleeker design by obscuring the individual buckets more.
The company says the docking station can hold seven weeks of dust before it needs to be emptied. That will vary between households, but we saw it hold plenty of dirt.
Roborock S8 Pro Ultra cleaning performance
From casual observation, the last few high-end Roborock robot vacuums have been great. They have all cleaned noticeable dirt and crumbs well enough.
Our floors looked clean in the morning after mopping and vacuuming took place while we were in bed.
For this new S8 Pro Ultra, we ran the vacuuming and mopping functions through a series of cleaning tests across a hardwood floor.
First, we took 15 Cheerios and placed them in a 3-foot by 3-foot square in our kitchen and had the S8 Pro Ultra clean a set zone in the kitchen.
We wanted to see how many big pieces of debris the vacuum would pick up or whether it would scatter the Cheerios out of the taped area on the floor.
Using the vacuum-only mode with the default quiet suction, the robot was able to pick up all but half of a Cheerio — which got broken from the wheels running it over.
The second test involved putting 15 more Cheerios in the same floor area and stepping on all of them so they were mostly fine crumbs and powder.
The goal was to see how the vacuum handled smaller and finer debris.
Using the same vacuum-only mode with the default quiet suction, all the dust and crumbs were picked up, but visible marks remained.
We ran a second pass of the area with a higher Balanced suction power and Moderate mopping scrub intensity, and it removed nearly all of the Cheerio marks.
To test cleaning liquid messes, we spilled a healthy dose of hot sauce inside the 3-foot by 3-foot square and used the mop-only mode with moderate scrub intensity.
The S8 Pro Ultra cleaned this mess perfectly on its first pass in just a couple of minutes.
Roborock S8 Pro Ultra mobile app
Roborock's mobile app, used to set up and control the S8 Pro Ultra, is available for iOS and Android.
The app falls in line with other apps for robot vacuums in that it crams together a ton of features, maps, and data into small screens.
But in our experience, Roborock's app does a better job of making settings and features accessible than other similar apps.
In our opinion, iRobot's Roomba app is among the best, but Roborock's was good.
Room maps were easy to edit and redo if needed. There were ways to add virtual walls and no-go zones. Different flooring types were detected and editable. Everything we expected was included somewhere in the app.
This vacuum has lost the ability to view the camera in real-time through the app to see what it got stuck on. There also isn't a dedicated section in the app for privacy controls which feels unfortunate.
There is, however, a virtual remote control in the settings section to manually spot-clean a section of the floor if you want to.
Is the Roborock S8 Pro Ultra worth its cost?
We've tested more than half of a dozen robot vacuums with full self-cleaning stations, and we've constantly been impressed with Roborock's performance compared to the competition.
We have yet to encounter one of these types of vacuums that cleaned perfectly, and the S8 Pro Ultra is no exception, but we were still happy with the cleaning results we saw from this new product.
The S8 Pro Ultra has some of the best object avoidance we've seen, along with an abundance of other features.
A retail price of $1,600 might be hard to fit into most budgets, but this one is hard to beat if you are looking for a vacuum that can clean without much human assistance.
Pros
Solid, unassisted cleaning performance
Impressive object avoidavance
Reletively compact self-emptying charging station
Cons
Not very quiet
No dedicated privacy controls in app settings
Much more expensive than traditional stick vacuum
Rating: 4 out of 5