US Apple customers favor iPhone 14 Pro models according to unsurprising survey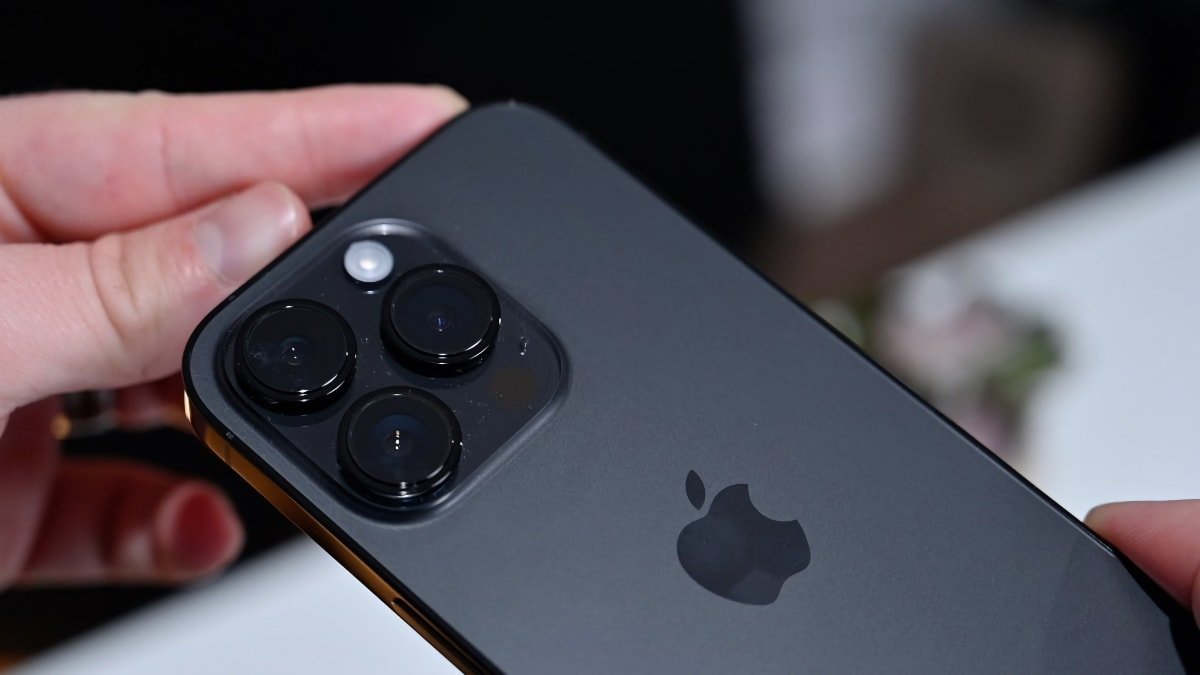 As conventional wisdom has suggested since launch, the iPhone 14 Pro lineup accounted for most iPhone sales in the US in early 2023, and the iPhone 14 Plus struggled.
The newest quarterly report from Consumer Intelligence Research Partners (CIRP) surveyed US Apple customers who bought a new iPhone, iPad, Mac, or Apple Watch in the March 2023 quarter. It was the second full quarter of availability for the iPhone 14 lineup.
Together, the four iPhone 14 variants accounted for 75% of all iPhones in the US during the quarter. That's an increase over the iPhone 13 models, representing 71% of sales in the March 2022 quarter.
The iPhone 14 Pro and iPhone 14 Pro Max proved to be the most popular in the lineup, achieving 22% and 24% of sales, respectively. Meanwhile, the iPhone 14 had 19% of sales, while the iPhone 14 Plus was the least popular at 10% in the recent quarter.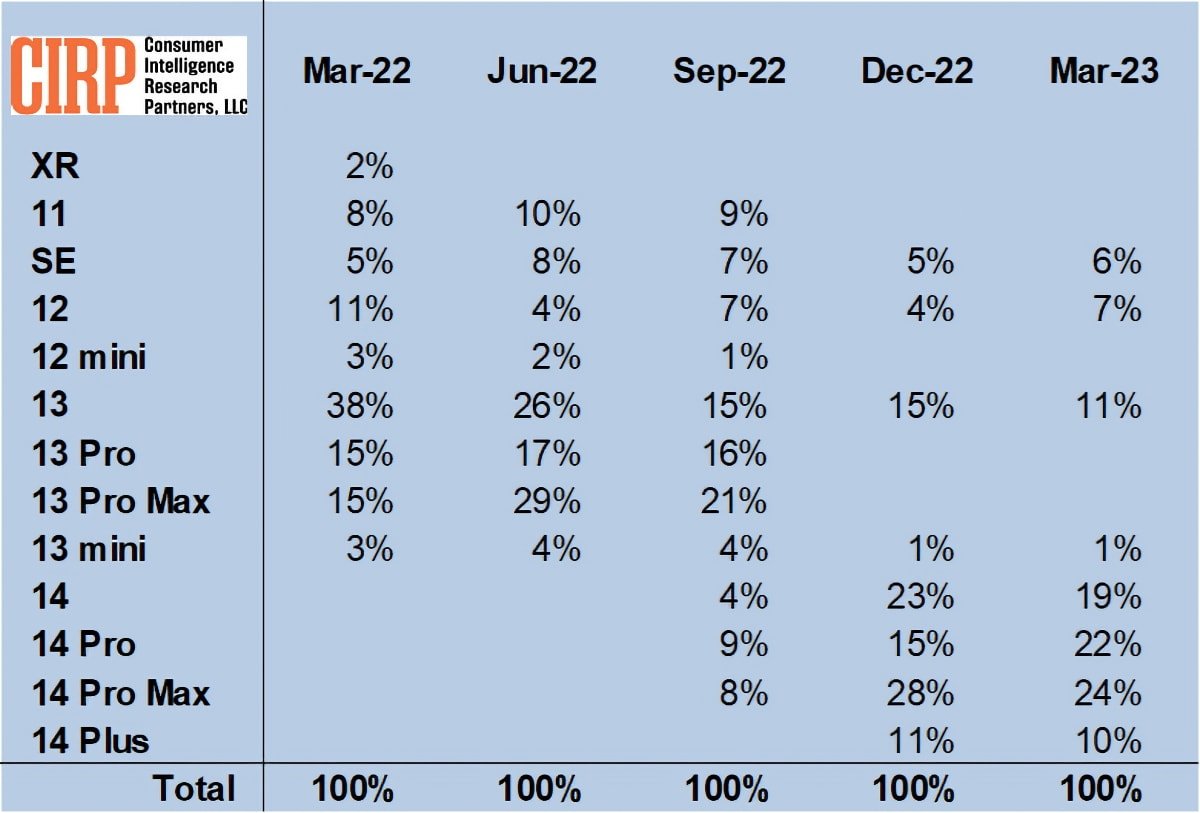 But even the iPhone 14 Plus fared better than the iPhone 12 mini and iPhone 13 mini, both at less than 5% of sales. Older iPhones are still selling modestly well — for example, the iPhone 12, at over two years old, had 7% of total sales.
The data shows that Apple has a strong lineup in its most recent iPhone models. "Most customers upgrade from previous iPhones to premium models, while Apple captures switchers from Android and first-time buyers with older, less costly models," CIRP said.
The report from April 19 also revealed that younger people are driving demand for iPhones. Although they don't replace lost or damaged iPhones as soon as older users, they tend to upgrade to the newest iPhones more often.