Apple captures highest Chinese smartphone sales since 2015 in a market decline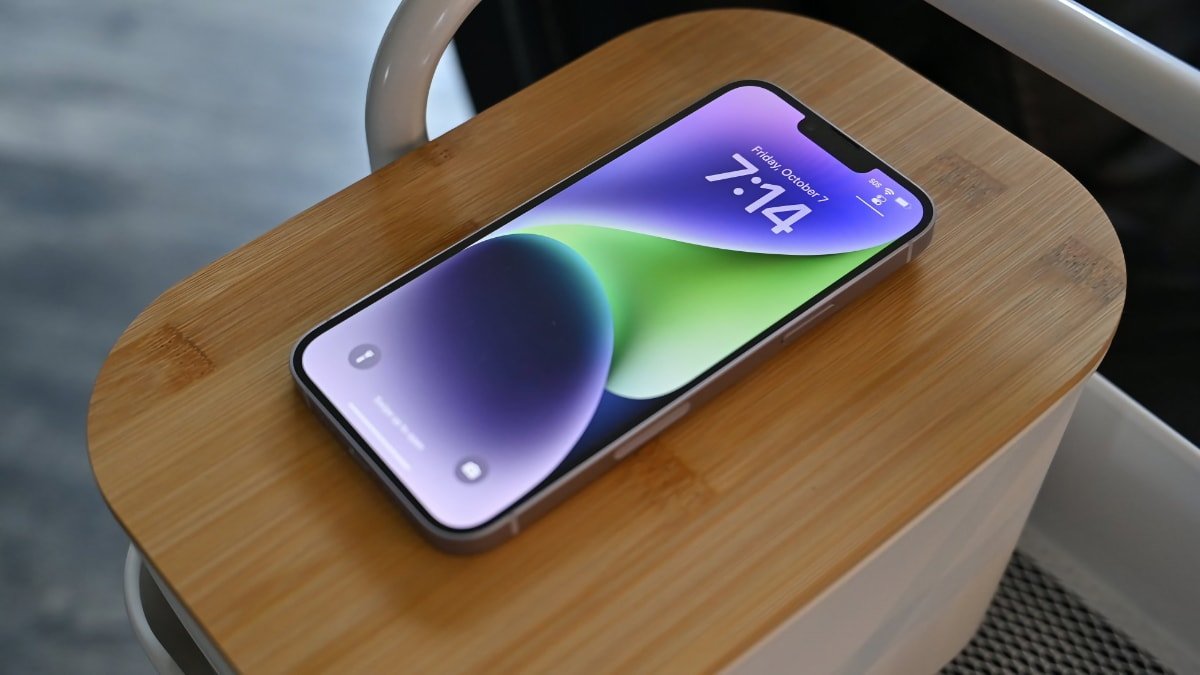 Although China's smartphone market experienced its weakest first quarter since 2014, Apple managed to achieve the highest market share and smartphone sales in the region.
Apple was the only company to grow its market share year-over-year in worldwide smartphone shipments, increasing to 21%. It was second in the top five vendors with 58 million shipments.
In China, notably, Apple surged to first place in the first quarter of 2023 out of seven companies, increasing sales by 6% year-over-year in a declining market that dropped by 5%. As a result, the company's share of the market was its highest first-quarter share since 2014 at 19.9%, according to Counterpoint Research.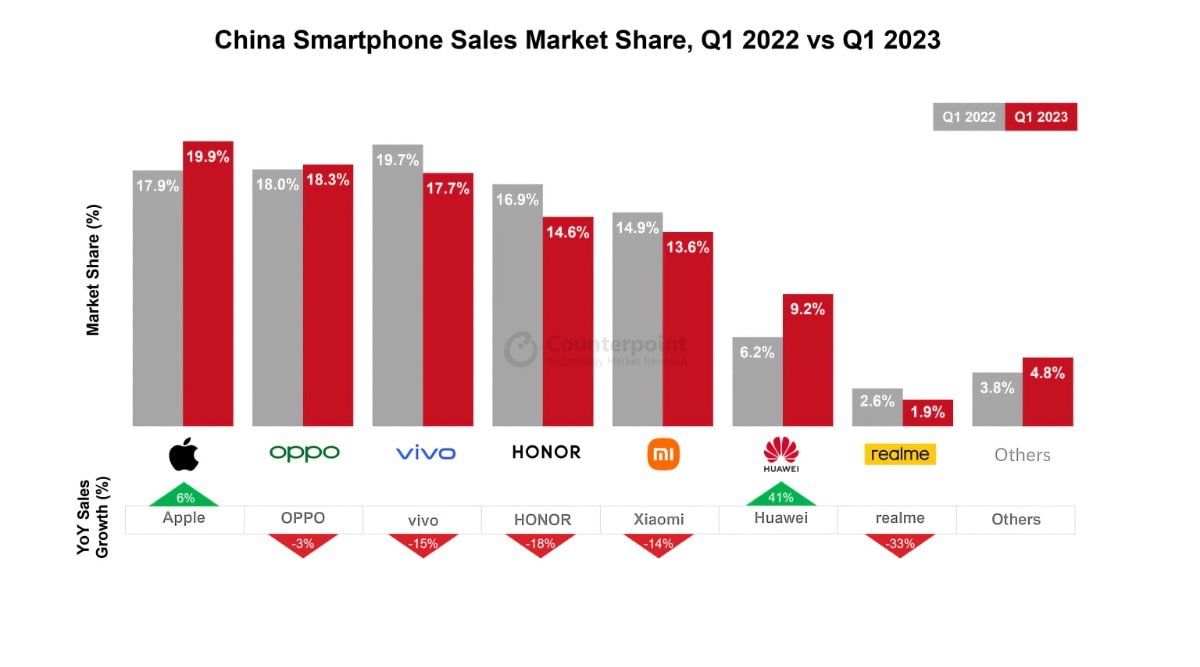 Apple navigated the market downturn due to some retail channels cutting the prices of the iPhone 14 series, and some e-commerce websites offered additional savings. Thanks to that, the company also had the most smartphone sales in China, its highest sales for a first quarter since 2015.
Trailing Apple in respective positions among the vendors are OPPO, vivo, Honor, Xiaomi, Huawei, and realme. Huawei, for instance, was the only other company to post a growth in market share, with the Android manufacturer reaching 9.2% for the first quarter.
As the pressure of smartphone manufacturing costs starts to ease, smartphone manufacturers have more room to introduce better specifications in handsets. For example, analysts have seen companies offer bigger NAND and DRAM storage while keeping prices the same.
Counterpoint Research believes the market will recover further in the second quarter. China's GDP for the quarter increased by 4.5% year-over-year, beating expectations, and retail sales increased by 5.8%.