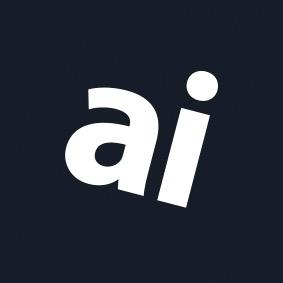 Why you can trust AppleInsider
Orico 2.5-inch external USB 3.0 hard drive enclosure review: low-cost and useful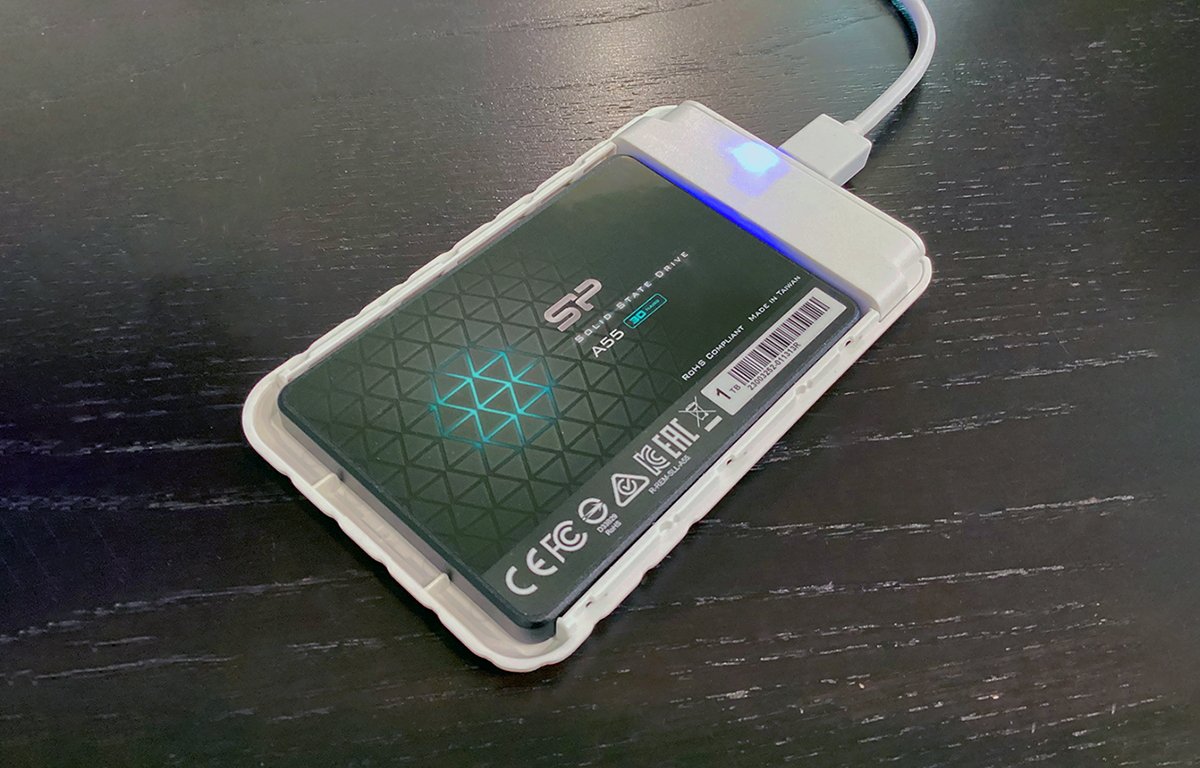 ORICO 2.5-inch external USB 3.0 hard drive enclosure
3.5 / 5
---
A quality budget 2.5-inch hard drive enclosure at a rock-bottom price that's also lightweight and well worth a look.
Orico's basic 2.5-inch USB 3 hard drive enclosure is a low-cost basic way to connect a hard drive or SSD to your Mac. It's a standard USB 3 enclosure for around $7 to $8, but there is also a USB-C version for around $10.
The enclosure kit is simple, as it contains the enclosure, a stick-on foam drive mounting pad, one short USB 3 hard drive cable, and a small instruction manual.
Features
Like Orico's retro cassette USB enclosure, which we reviewed previously, the box is made of high-quality plastics and assembles without any tools. Both halves of the enclosure simply slide together.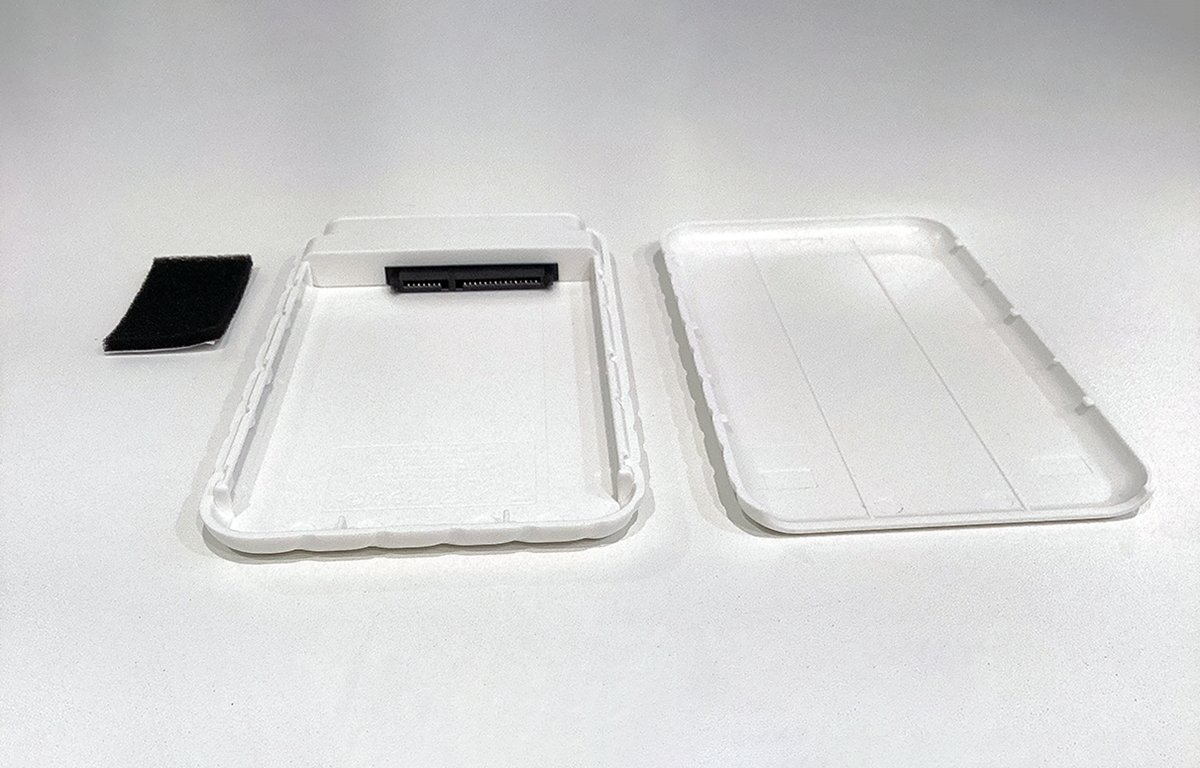 The enclosure is available in black, white, navy blue, and pink, with a model number of 25PW1-U3.
The case is extremely light - made of high-quality ABS plastics, and weighs around two ounces. ABS is a high-impact plastic designed to withstand drops and is resistant to cracks.
Overall the enclosure feels solid, but not heavy, and has rounded edges and diagonal lines across the top and bottom.
The enclosure is just barely larger than most 2.5-inch drives and can easily slip into a pocket. Case dimensions are 130mm X 80mm X 14.5mm.
Assembly
Installing your drive in the enclosure and assembling it is easy. You simply peel off the provided foam pad's backing, apply it to your drive, and insert your drive into the enclosure - making sure it connects firmly to the internal SATA and power connectors.
There are no screws, as the drive mechanism is held in by friction only. Once installed, you slide the top plastic cover onto the bottom until it clicks.
There is a tiny hidden white power/activity LED under the case's plastic on the top side, just next to the USB connector.
Once assembled, you can plug the drive into your Mac via the provided USB cable and format it using Apple's Disk Utility. The provided USB cable is a bit short at just over a foot, so if you need a longer cable you'll have to locate one elsewhere.
Performance
Orico claims the enclosure supports 5Gbps USB transfer, and supports SATA 3.0, USB 3.0, and any 7mm to 9.5mm 2.5-inch hard drive or SSD. UASP protocol is also supported.
In our tests using a brand new 1TB Silicon Power A55 SSD drive, Blackmagic's Disk Speed app reported 410 MB/sec writes and 419.5 MB/s reads. This is slightly faster on writes and slightly slower on reads than the previous ORICO cassette USB enclosure we reviewed.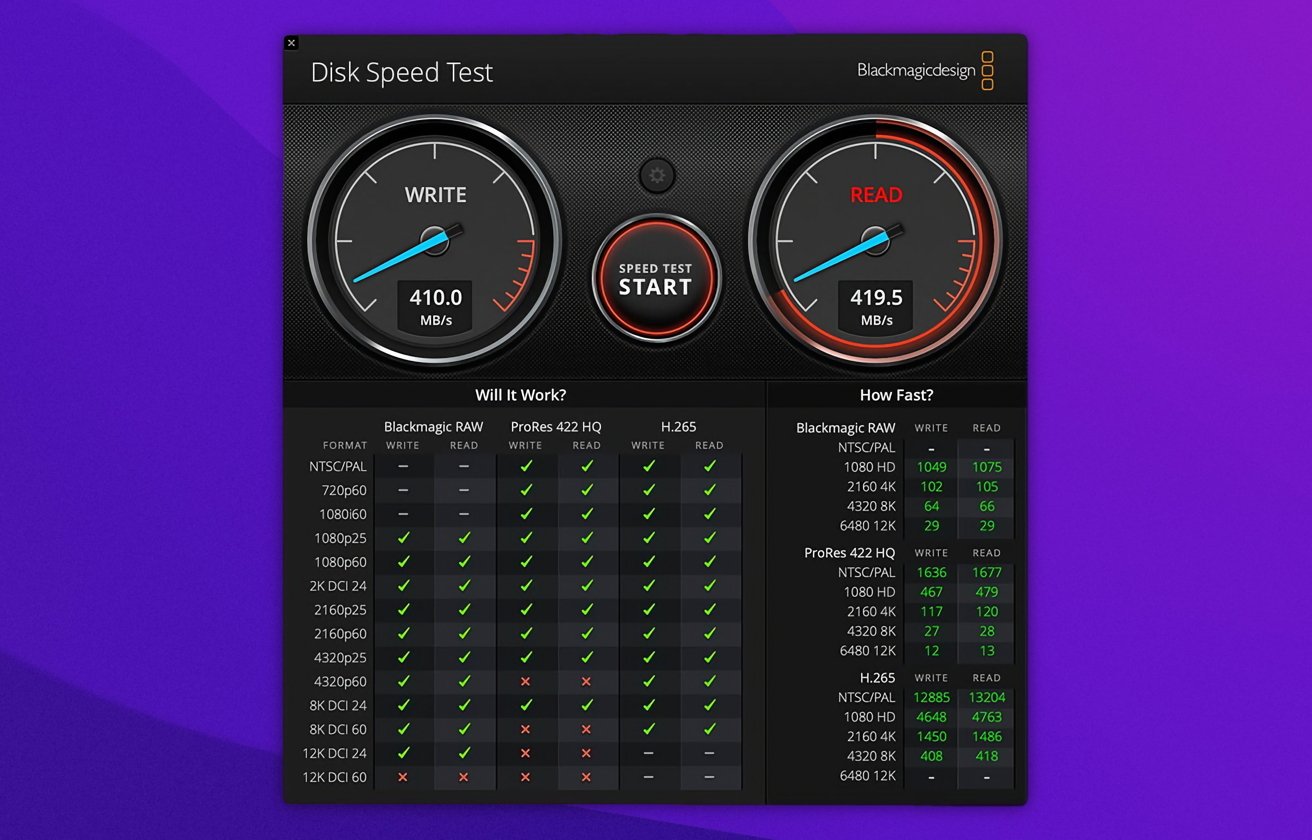 These speeds are a little slower than the advertised 5 Gbps data rate, but not by much. Be aware the overall USB bus speed can be influenced by other devices on the bus, latency, and other issues.
You'll get slightly faster speeds with the USB-C version, but we haven't tested it yet.
Overall, considering its extremely low cost, ORICO's lowest basic USB enclosure provides good value for the price. It's a simple, basic, easy-to-use enclosure.
It's not a barn-burner performance-wise, but it is adequate for most tasks.
Orico 2.5-inch External USB 3 Hard Drive Enclosure — Pros
Small, lightweight, silent
SATA 3 and 5 Gbps per second support
Tool-free, easy setup
Inexpensive
Power/activity LED
Orico 2.5-inch External USB 3 Hard Drive Enclosure — Cons
Average performance
Short USB cable
No rubber feet
Rating: 3.5 out of 5
Where to buy