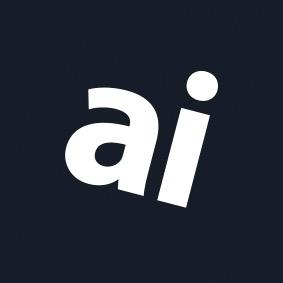 Why you can trust AppleInsider
Lululook 360 Rotating Foldable Laptop Stand review: Solid and sleek MacBook support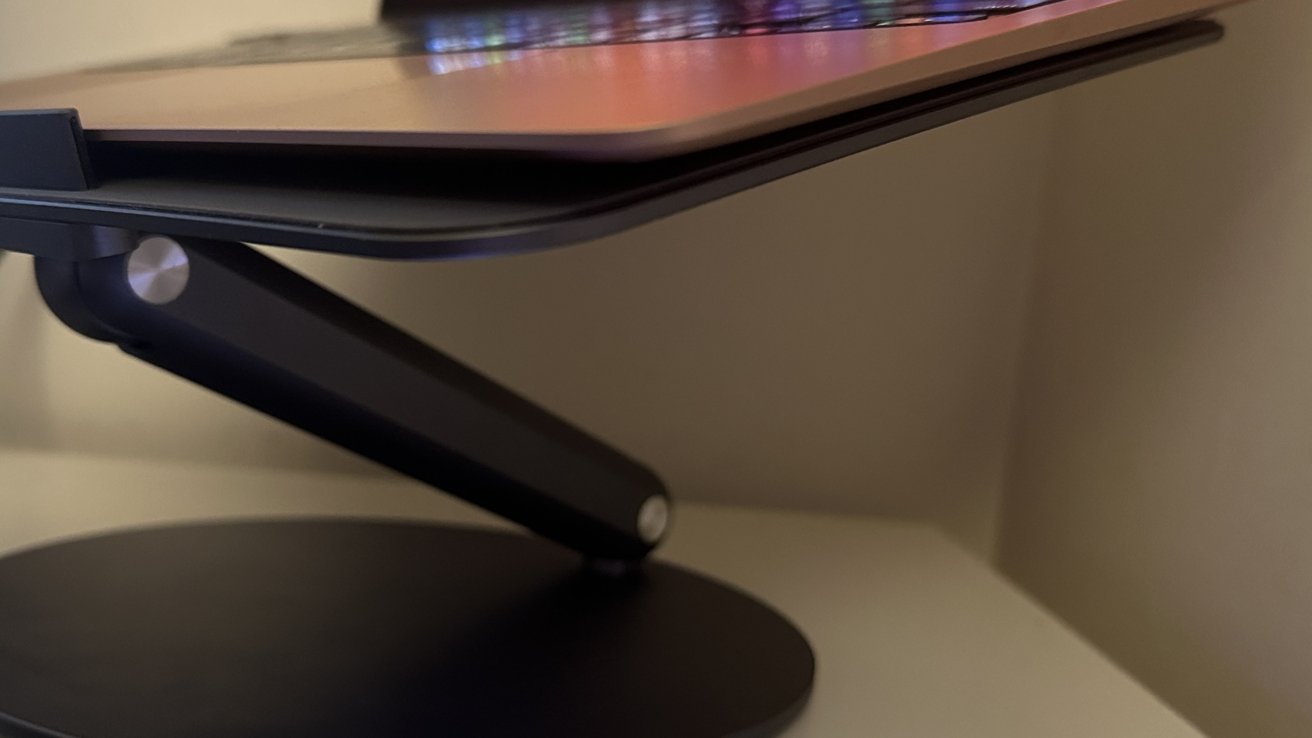 Lululook 360 Rotating Foldable Laptop Stand review
3.5 / 5
---
Lululook's 360 Rotating Foldable Laptop Stand is a pricey yet convenient laptop stand for a variety of setups and uses.
Coming in Apple-appropriate space gray and silver, the laptop stand has a rotating base that makes a satisfying clicking noise when it's adjusted to fit the angle needed without needing to lift the stand. An adjustable bracket at the front of the stand can also be adjusted to hold your laptop, which helps the stand hold laptops up to 16 inches.
The holes on the stand do a great job for heat dissipation, as the aluminum chassis is a bit heavy as far as laptop stands go, weighing 1.45 kilograms or around 3 pounds. The heaviness can make it a bit hard to adjust the stand and makes it more of a permanent fixture of an at-home setup rather than a lightweight stand to carry for travel.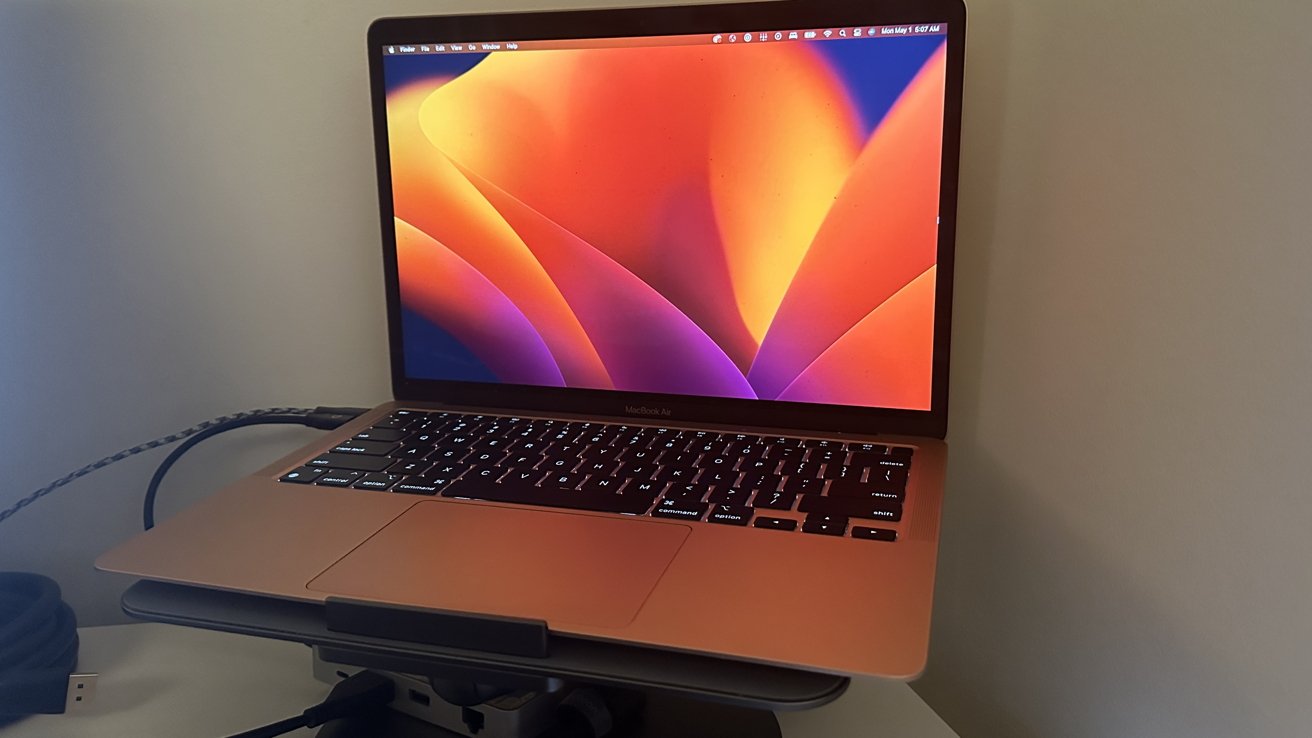 However, it's this same heaviness and difficulty to adjust the stand that makes it good at what it's supposed to do: keep your laptop in place. Pressure on the laptop doesn't alter the stand too much, even after furiously typing on it over the course of a week.
Lululook advertises this as a selling point, and although the stand is stubborn to move, it can reach a good height and maintain a good angle to hold your MacBook without falling over.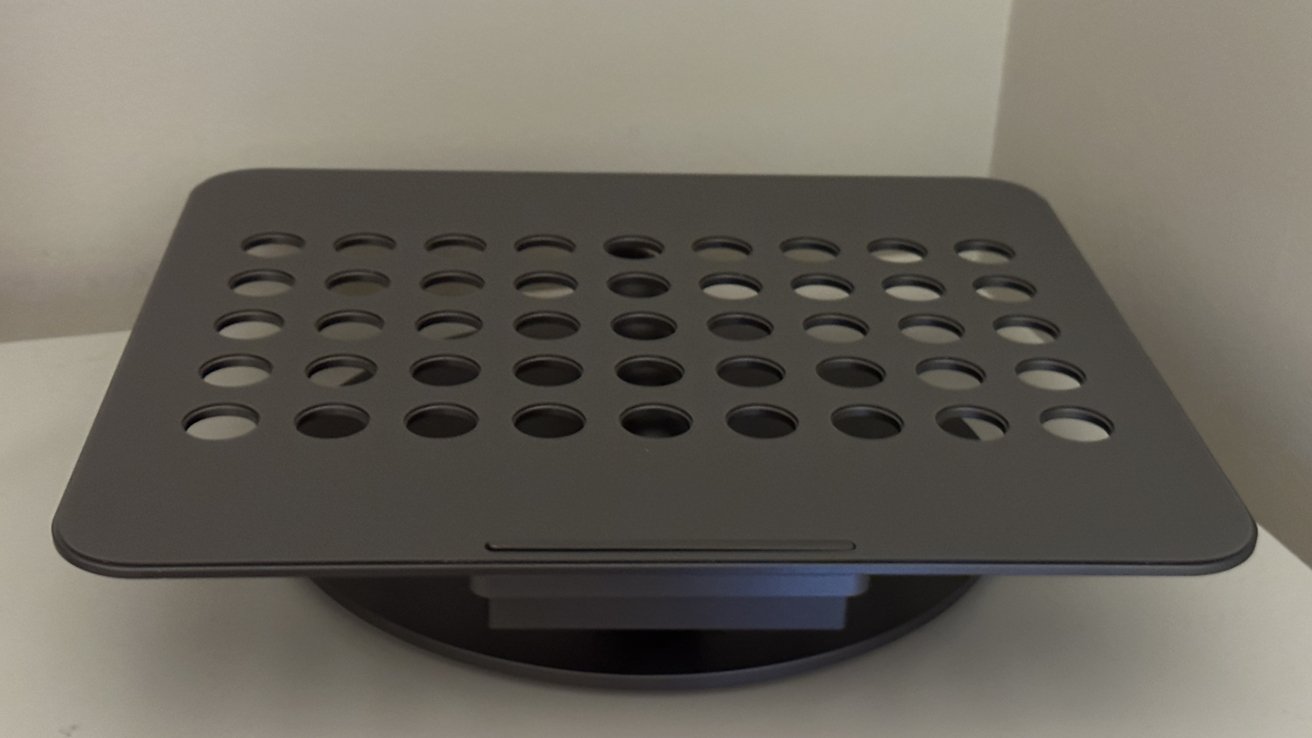 Additionally, the stand is fully foldable in case you need to minimize space. We find that the 360-degree rotation is more useful in environments where you need to show your work to others, like an office or classroom.
In a standalone setup, the swivel also helps avoid lifting up the stand to make adjustments on the desk.
The silicone coating on the top of the stand helps your laptop keep in place and scratch-free from sliding on aluminum.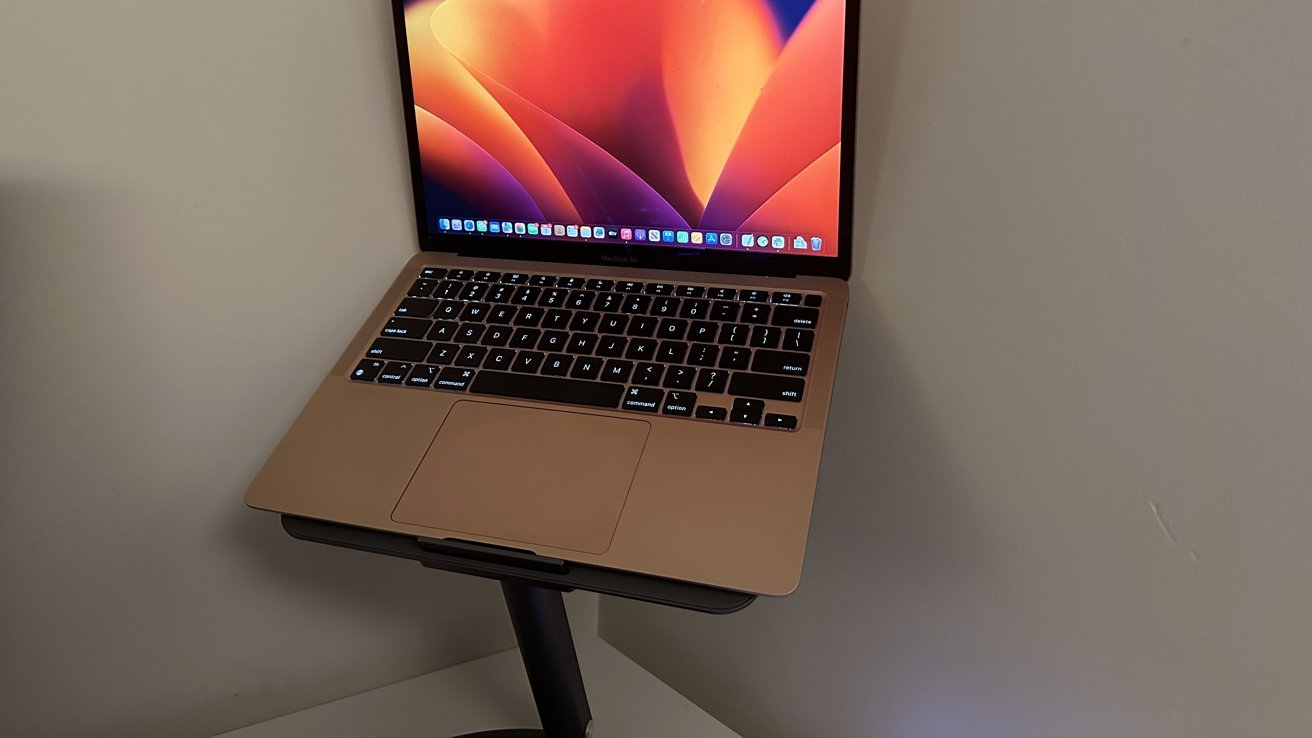 Stubborn but reliable
Some of the cheapest laptop stands you can get are around $20, but Lululook's stand's almost solid aluminum build lends itself to a fair amount of durability. This makes it an investment for your desk setup to potentially survive multiple generations of MacBooks and iPads using it.
It's a good stand on its own and in combination with more complicated workstation setups, and worth the price if you are willing to invest the time.
Lululook 360 Rotating Foldable Laptop Stand — Pros
Durable aluminum build, long-term use
Fully foldable and 360-degree rotation allows good mobility
Holds most laptop sizes
Lululook 360 Rotating Foldable Laptop Stand — Cons
Heavy, 3 pounds
Difficult to adjust
Not ideal for travel
Where to buy the Lululook 360 Rotating Foldable Laptop Stand