Apple highlights how Proloquo2Go and an iPad help users find their voice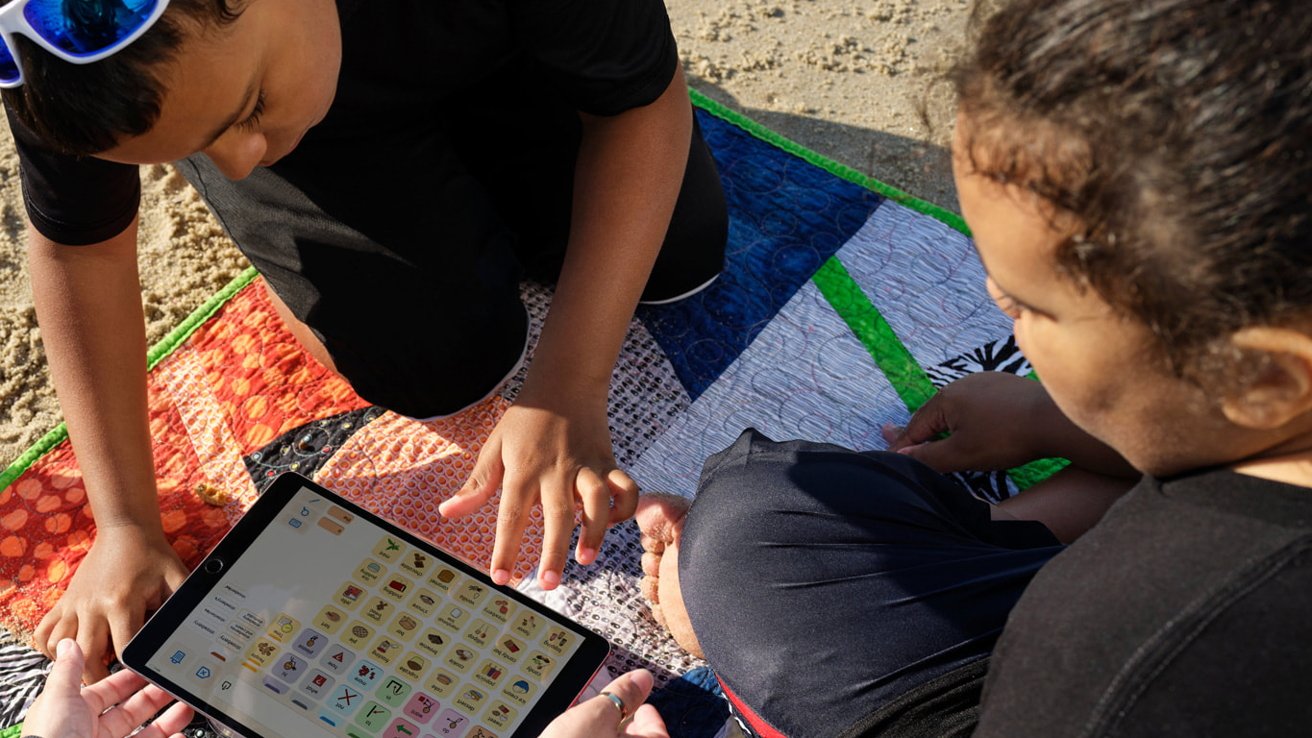 May 18 is Accessibility Awareness Day, and Apple has chosen to profile one app developer's contribution to making communication easier for those in need.
AssistiveWare has developed the augmentative and alternative communication (AAC) app called Proloquo2Go. It's a tool used by nonspeaking people of any age, though 80 percent of its users are children.
Since its release in 2009, it's become known as the gold standard for AAC tools. It features a word bank of over 10,000 words, 49 natural-sounding text-to-speech voices, and a flexible layout.
Support for Apple's VoiceOver and Switch Control helps make communication easier for blind or low-vision individuals and those with limited mobility.
Yet, perhaps one of the most ingenious things about Proloquo2Go is that it is an app. Because Proloquo2Go can live on an iPad or iPhone, its users don't need to worry about carrying and maintaining a separate device.
Additionally, it helps to alleviate the stress children and teenagers may feel when using assistive technology. After all, you don't stand out nearly as much if everyone else you know already has an iPad or iPhone.
In a newsroom post, Apple has highlighted the story of 9-year-old Jay Ashburn, who is largely nonverbal.
Using Proloquo2Go, Jay has found a new way to communicate with his family, teachers, and friends. It also enables him to learn in a general third-grade class rather than being separated out. Meghan Ashburn, Jay's mom, calls the app "a game changer."
AssistiveWare is looking to the future and hopes to improve and expand upon the app's features.
AssistiveWare released two AAC apps, Proloquo and Proloquo Coach, in 2022. These apps help users expand their language and grammar and help families and educators support students' learning.
AssistiveWare also plans on adding support for Apple's upcoming accessibility features — Assistive Access, Live Speech, and Personal Voice — into its suite of apps.
David Niemeijer, AssistiveWare's founder and CEO, believes that Proloquo2Go — coupled with the iPad and iPhone — can make AAC an effective and accepted means of communication. While he thinks there is still a long way to go, he's happy to see the progress already made.
"If you can't speak, the assumption is still that you probably don't have much to say. That assumption is the biggest problem," says Niemeijer. "I hope to see a shift toward respecting this technology so it can have the biggest impact."