Life-saving Apple Emergency SOS summons help for 10 stranded hikers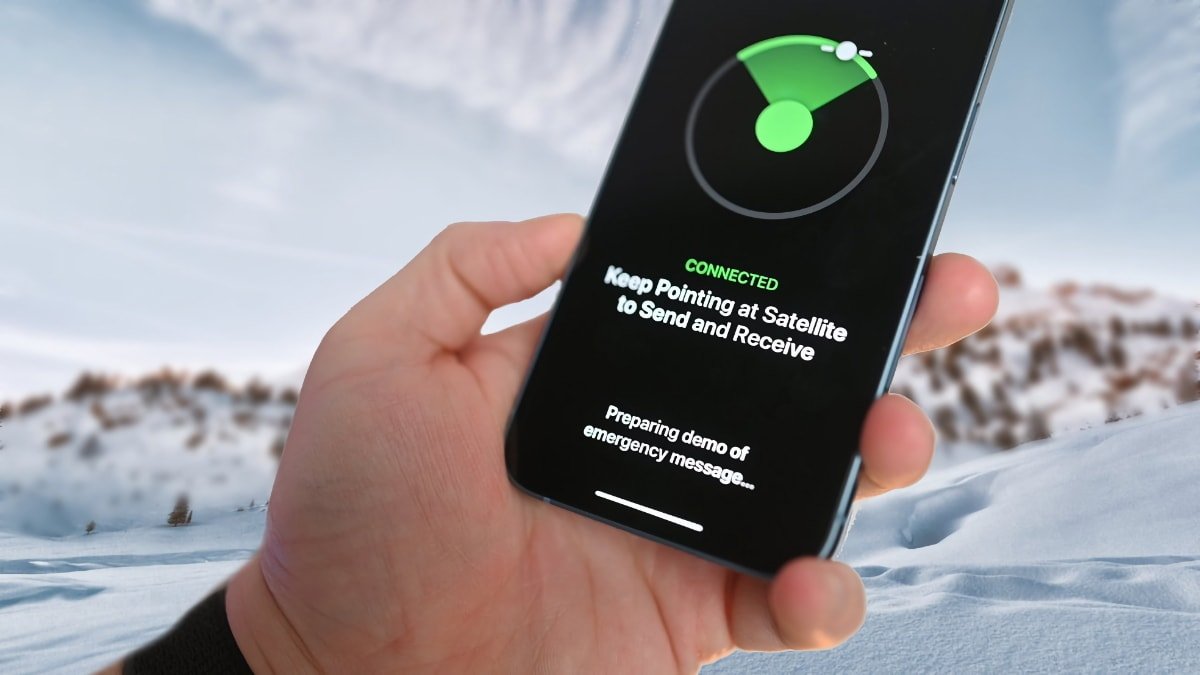 Once again, the iPhone has potentially saved some lives, with Apple's Emergency SOS functionality crucial to a rescue of 10 hikers who got lost in Santa Paula Canyon's "Last Chance" area.
The Ventura County Sheriff's Office Upper Ojai Search and Rescue (SAR) Team successfully located and assisted a group of ten missing hikers in the Santa Paula Canyon's "Last Chance" area on May 12, 2023. At around 8:00 pm that day, the Ventura County Sheriff's Dispatch received a text message from the hikers, informing them that they could not find their way back from the Santa Paula Canyon.
Using the Apple Emergency SOS feature, the hikers could contact Ventura County Sheriff's Dispatch and provide crucial details, including a potential location and whether immediate medical attention was required. Furthermore, the ten hikers' guardians, concerned about their well-being, contacted Ventura County Sheriff's Deputies near the trailhead to report them as missing and possibly in need of assistance.
Thirty minutes later, the SAR team mobilized, deploying thirteen members to locate the hikers. Despite encountering challenging conditions such as limited visibility and navigating through damaged streams and trails, the team hiked approximately four miles into the canyon and successfully located the hikers.
Most of the hikers weren't prepared for the expedition and were provided with food, water, and lighting equipment by the SAR team as they guided them out of the canyon. Fortunately, one of the hikers possessed an Apple device with the Emergency SOS feature, and none required medical aid.
The Santa Paula Canyon trail stretches for six miles in Ventura County, featuring a steep elevation gain of over 3,700 feet. Described as challenging and rugged, the trail presents formidable terrain.
Within this larger trail, the Last Chance part serves as a connector between the Santa Paula Canyon segment and another hiking path, offering yet another significant elevation gain. Spanning approximately seven miles, the "Last Chance" portion poses its own set of challenges.
The rocky terrain can be slippery under certain conditions and it's considered one of the final opportunities for hikers to turn back or make a decision to continue onward. It's especially risky for those without adequate supplies as it can take five hours or more to traverse.
Using Emergency SOS via Satellite
Thanks to the Emergency SOS functionality on the iPhone 14, dozens of lives have been rescued. This safety feature enables people to connect with emergency services through a satellite connection, providing a crucial lifeline in times of need.
For instance, in April, a group of students were rescued in Utah after hiking into a canyon and getting stranded. They used Emergency SOS to contact emergency services.
Another case that highlights the effectiveness of the feature occurred in January when two women in Canada employed the functionality to reach out to emergency services. They found themselves stranded on a road that had not been cleared of snow but were eventually saved and brought to safety.