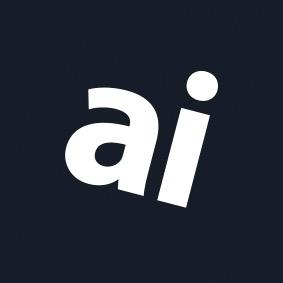 Why you can trust AppleInsider
Freitag Hazzard review: Expensive recycled bag, flaws and all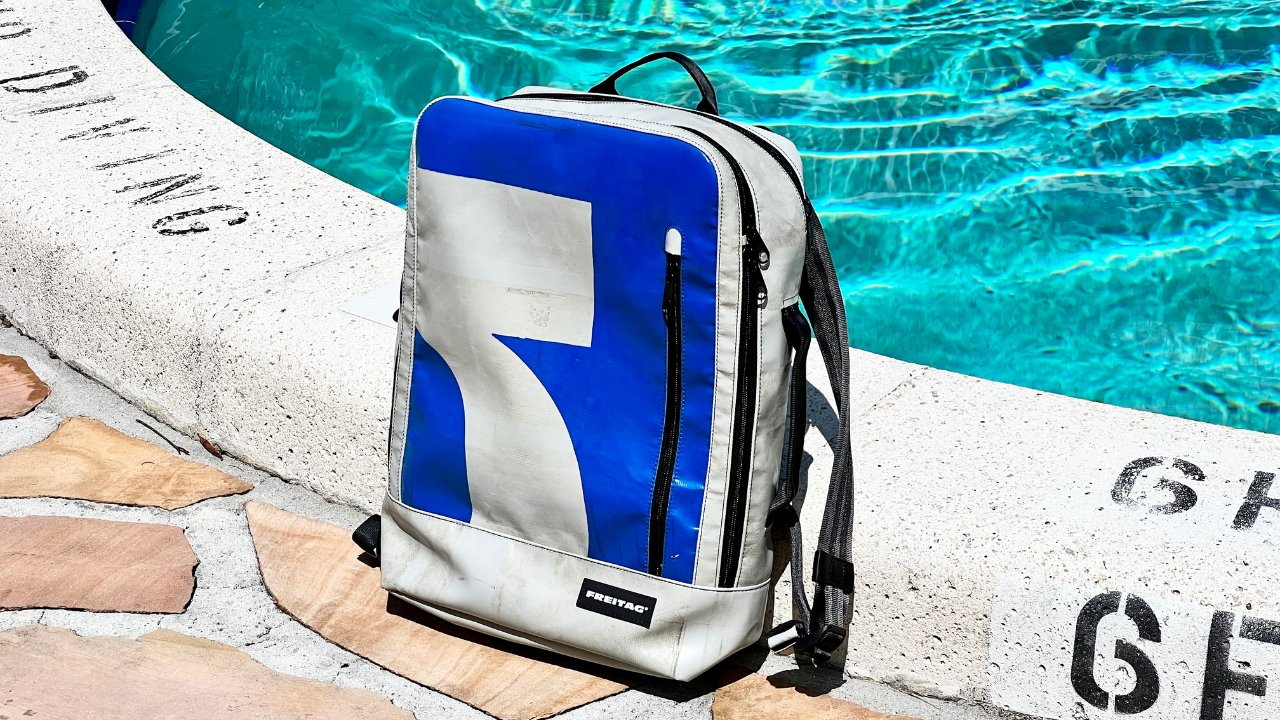 Freitag Hazzard laptop backpack
3.0 / 5
---
The Freitag Hazzard bag lets you carry your MacBook in an eco-friendly fusion of recycled materials and modern art — if you can stand the smell.
Freitag is a Swiss brand that turns used truck tarps and seat belts into one-of-a-kind bags. These materials have seen many miles across Europe, and the tarps get cleaned using rainwater and mild detergents before they are ready to be cut and sewn by skilled craftsmen.
The Freitag Hazzard backpack showcases sustainability with an artistic flair. However, the bag is a tarp in every way, including its scent.
Usability and recycled materials
The Freitag Hazzard backpack has a boxy 19L capacity and a dimension of 11.8 x 4.7 x 17.7 inches, making it roomy enough to fit your MacBook Pro and other essentials.
It weighs about 2.866 pounds — not the lightest backpack, but manageable for daily use on your commute. You might not want to take this on a long hike, though.
The tarp material repels water and shields the items inside the bag from the elements, giving you peace of mind when your day brings you close to a body of water or a rainstorm.
The bag's water resistance was tested poolside on a sunny day by splashing lots of water onto the bag. The tarp material handled water like a champ — while the bag's exterior got very wet, the interior remained dry as a bone. Still, the bag is not waterproof, so it should not be left outside in the rain or fully submerged in water.
Besides being water resistant, the bag can accommodate various accessories you might need throughout the day.
The interior laptop sleeve was tested with a 16-inch MacBook Pro and a 12.9-inch iPad Pro, and it had enough space to fit both comfortably. The backpack also has an extra zipper on the top that lets you access your laptop quickly without opening the main compartment.
The Hazzard bag has a smaller sleeve and a zippered pocket to store other essentials. For example, you can keep your iPhone, charging cables, notes in the sleeve, and sunglasses or lip balm in the zippered pocket.
On the outside is another zippered pocket for items you need to reach quickly. The zipper is large enough to fit an AirPods Max, so you don't have to worry about squeezing them in or out.
The comfort level of the bag was put to the test. Although it has a breathable cushion back that makes it comfortable, the shoulder straps are of old seatbelts with no padding.
The backpack was bearable with 10 pounds of weight, but the straps began to dig into the shoulders like snug seatbelts. Adding another 10 pounds made the bag problematic to wear because of the unpadded straps.
The Hazzard bag had limited compartments and was not the most comfortable to wear. However, it lets you pack your essentials without adding extra bulk or clutter to your look.
Sustainable fashion
Scarcity is the name of the game when you shop for a Freitag bag because each design is one of a kind, and you will not find another one like it. Therefore, if you see a bag that suits your style and personality, you must act quickly and get it before someone else does.
A desired style could not be ordered during this review because someone else had already snatched it.
Although Freitag avoids expressively restricting themselves to a particular fashion style, their bags come in bright, industrial colors, including some with geometric shapes and minimalistic typography. As a result, each design resembles a piece of modern art.
New designs get added regularly, so you must visit often and browse the designs until you find one you like. When you order a bag, you'll get a photo of it with your order information, which is helpful to keep and compare to your bag when it arrives.
For this review, the Hazzard bag that was delivered and received looked exactly like the one on the website. In addition, the photo of the design matched the real thing, which was very important because each piece is unique, and any variations might disappoint the buyer.
The Hazzard bag bore the marks of its adventurous past as a truck tarp that weathered storms and sun across Europe. Freitag celebrates these scratches and scuffs as part of its unique story, but some might prefer a more pristine appearance.
The bag had a paradoxical drawback, being a product from a company that values sustainability. The bag emitted a chemical and artificial odor because it was crafted from a tarp.
Some users may find the intense rubber stench quite jarring. It still reeked of plastic even after airing it out for about ten days.
The Hazzard bag is ideal for eco-conscious users who want to support a backpack made of recycled tarps and seatbelts sewn together with good intentions. This bag can last you for years — if you can tolerate the persistent plastic smell that might not suit everyone.
Freitag Hazzard bag - Pros
Dedicated sleeve for MacBook and iPad
Spacious yet not bulky
Water resistant
One-of-a-kind design
Cushioned, breathable back
Durable materials
Sustainably made
Freitag Hazzard bag - Cons
Expensive for used materials
Persistent tarp smell
Not the lightest material
Shoulder straps lacked padding
Rating: 3 out of 5
Where to buy the Freitag Hazzard bag