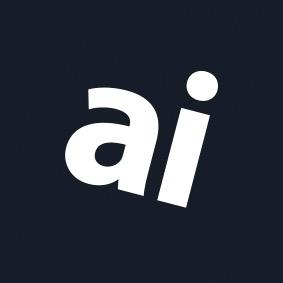 If you buy through our links, we may get a commission. Read our
ethics policy
.
Sponsored Content
Pack light this summer with Bluetti's new AC60 & B80 portable power station, now taking pre-orders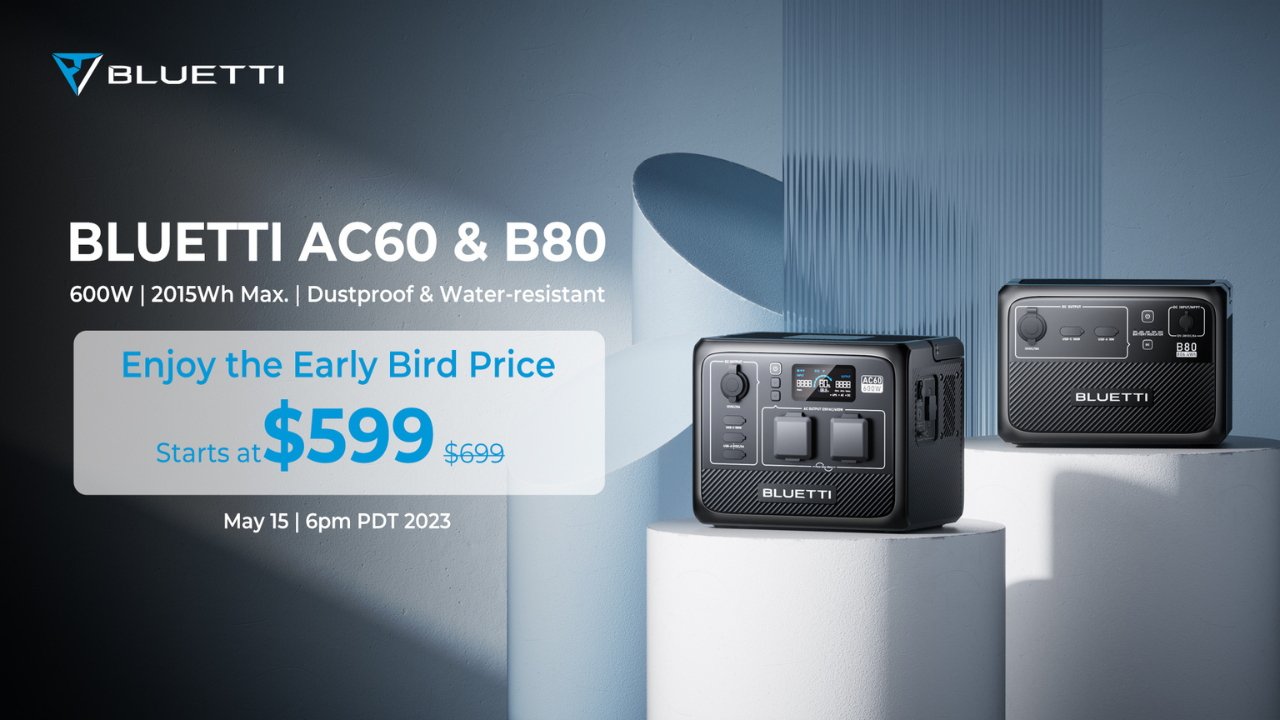 Bluetti's newest and most portable power station, the AC60, hits shelves just in time for summer adventures, supplying hours of charge to keep all your favorite essential devices running.
The Bluetti A60 Portable Power Station has a 600W inverter that produces 403Wh of power from a LiFePO4 battery pack. For a limited time, take advantage of Bluetti's A60 Super Early Bird pre-sale for only $599.
The AC60's adventure-ready protection
Bluetti's A60 Portable Power Station is your adventure-ready companion, thanks to its IP65 rating. That IP65 rating means the A60 power station is dust resistant and can withstand splashes, making it perfect for outdoor adventures.
Sandy beach trips or sudden mountain storms are no longer a worry with this portable power station. Bluetti designed the A60 power station with waterproof rubber seals on every outlet and circuitry located away from critical fan units. Plus, the A60 sports durable materials, allowing it to handle rough outings.
Portable design, stable power
Outdoor adventures demand lightweight and compact solutions, from tents to backpacking stoves. That's why Bluetti designed the A60 to be no bigger than an average cooler and lighter than 20 pounds, the perfect size for campers, boats, or ATVs.
Although the A60 is compact, there is no shortage of power outlets. Bluetti's A60 uses its space economically, with two 120V AC outlets, one USB-C port, two USB-A ports, a 12V DC outlet, and a 15W wireless charging mat.
While the A60 has a typical output of 600W, using Surge Mode, you can bring heavy-duty appliances with you on your outdoor excursion, with up to 1200W lifting power. You can charge your iPhone 20 times, power a mini fridge for several hours, or keep the lights on for more than 21 hours.
Flexible charging options for the Bluetti A60
Maintaining a full charge on the A60 is more accessible than any other power station, with four different charging methods. Users can use the included AC power adaptor, DC car plug, or lead-acid battery adaptor to recharge in as little as an hour.
For the off-grid explorer, pair your A60 with a Bluetti PV120 or PV200 solar panel to deliver clean and quiet energy wherever you are. A solar panel gives you up to a 200W charging capacity to provide a full charge in as little as 2.5 hours.
In addition to the various charging methods, Bluetti's A60 supports three charging modes— Silent, Normal, and Turbo. Silent Mode is perfect for those quiet nights in the tent or camper with an ultra-quiet 45dB operating volume.
Extend your getaway with the B80 expansion battery
Extend your trip even longer while staying powered and connected with Bluetti's B80 expansion battery, which is the perfect add-on accessory for the A60 power station. Like the A60, the B80 battery is IP65-rated and boosts your capacity to power more luxuries on the go.
The B80 also shares the same LiFePO4 batteries rated for 3000+ charges, and Bluetti offers the same 6-year warranty for the B80 that it provides for the A60, giving you peace of mind for years to come.
The B80 expansion battery is an expedition game-changer by delivering up to 2,015 Wh of total power. It can act as a standalone device with DC power outlets and USB charging ports or as a power bank for solar generators, such as the Bluetti EB3A, EB70, or AC180.
Whether you're out in the wilderness or looking for a secure way to back up your home's power, the Bluetti A60 and B80 combo is the perfect solution. Pair your Bluetti portable power station with your iPhone to check charge levels or change settings.
Buy a Bluetti AC60 and B80 portable power station before they hit shelves
Adventure enthusiasts and off-grid explorers now have a new compact, lightweight, and fast-charging portable power station option— the Bluetti A60. This revolutionary solution is unlike anything else on the market with its IP65 dust and water-resistant rating, industry-leading 6-year warranty, and extended runtime.
Outdoor shoppers can now pre-order an A60 power station for $599, but the Super Early Bird sale won't last long. Pack light this summer with a compact Bluetti A60 and never be without power for your iPhone, MacBook, or digital camera.