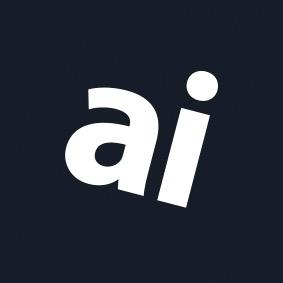 Why you can trust AppleInsider
Baseus Blade Laptop Power Bank Review: Empower your mobile workstation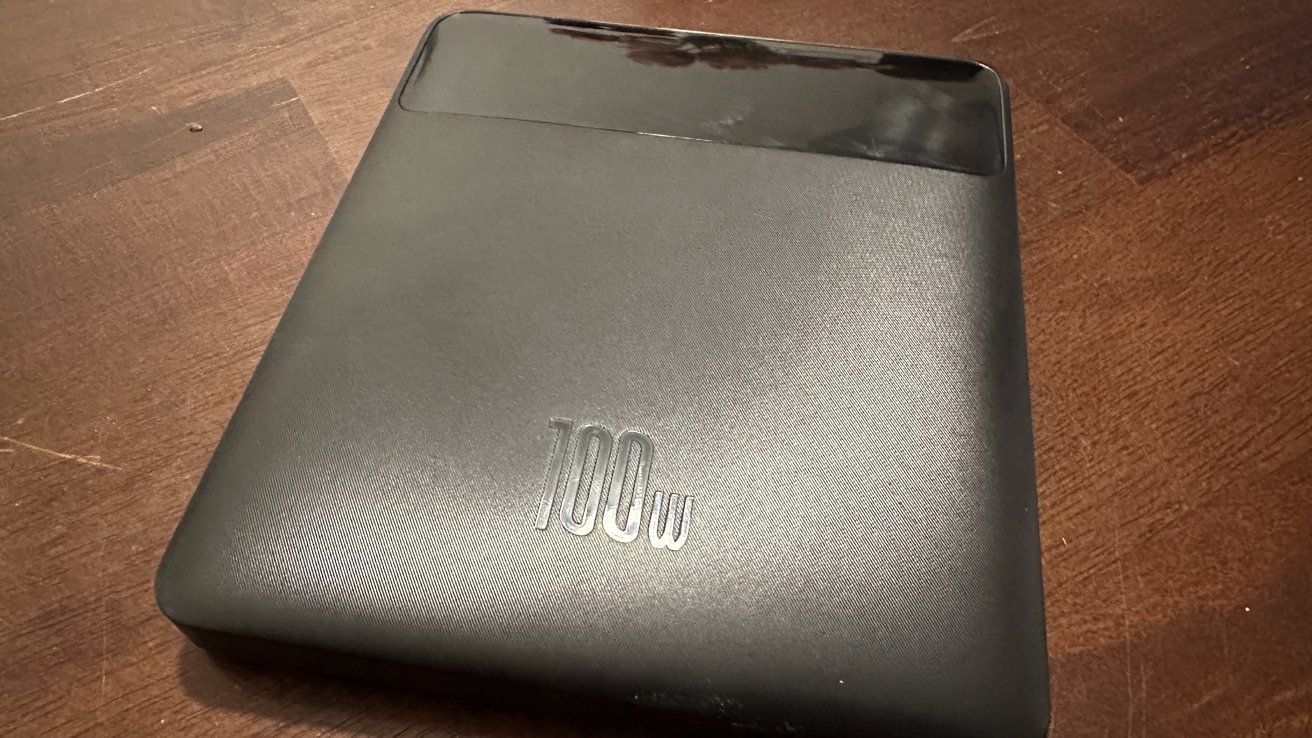 Baseus Blade Laptop Power Bank
4.0 / 5
---
The Baseus Blade 100W Power Bank is a robust and highly informative battery charger, designed to meet the demanding power needs of all your mobile devices.
The need for a battery charger has risen from a simple convenience to a necessity, with it becoming easier than ever before for someone to carry around an entire workstation in a backpack. A 100 watt battery can go a long way for the average college student or remote worker, and Baseus delivers on that idea with the Blade.
Baseus has a decade of experience when it comes to chargers, and we can see it in the Blade. Offering the standard convenience of a battery charger, power-hungry devices can be charged on the go along with charging information in case you need to know the amount of time before you can reliably use your phone, laptop, or tablet again.
In scenarios where finding a wall outlet is inconvenient or time-consuming, the Blade provides a quick and hassle-free charging solution. Whether you're in a meeting, attending classes, or working remotely in a cafe, the Blade's high-power output and multiple charging ports allow you to charge your laptop, tablet, smartphone, and other devices simultaneously, without being tethered to a stationary power source.
Baseus Blade Laptop Power Bank - design
Simply put, the Blade is built like a stone slab of a battery, with small rubber feet and a display screen to estimate charging time. The large size and the flat shape of the Blade make it impossible to put in your pocket, but it becomes a more convenient item to store in backpacks and laptop cases.
This goes with the high-intensity purpose of the 20,000 mAh and 100W battery since it can make more of a home inside a backpack, charging your laptop and other devices as you move. However, weighing 10.75 ounces, it doesn't feel like much alongside a tablet or laptop.
For the higher-end price, the Blade, fortunately, comes with a C-to-C cable and a storage bag, which helps maintain the appealing matte black finish of the battery.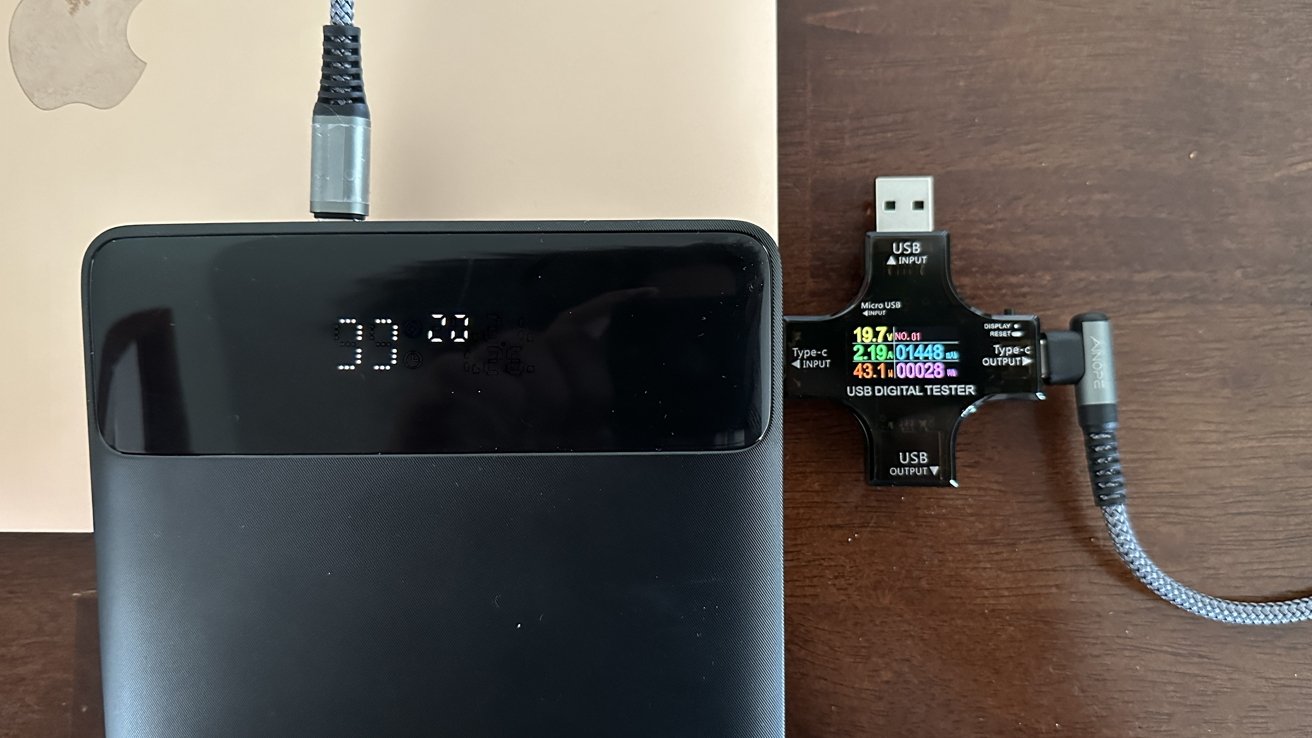 The readout displays the percentage the Blade is at, the voltage, and the estimate of how long it'll take for the device or battery to be charged. With two USB-C in/out ports and two USB-A out ports, it's easy to charge whatever devices you may have or the battery simultaneously, which takes around one and a half hours to go from 0-100% with a max input of 65W.
In our experience, the Blade effectively fulfilled our expectation of rapidly charging our iPad, iPhone, and MacBook Air as it dedicated a significant amount of time to its charging process. The screen display predictions are accurate within about 15 minutes, as the predicted hour and thirty minutes to charge a MacBook Air from 1% turned out to be around an hour and forty-five minutes.
These estimates are still useful, especially when multiple devices are being charged at once, and give a general impression of when your devices are at a good percentage, which most batteries do not do.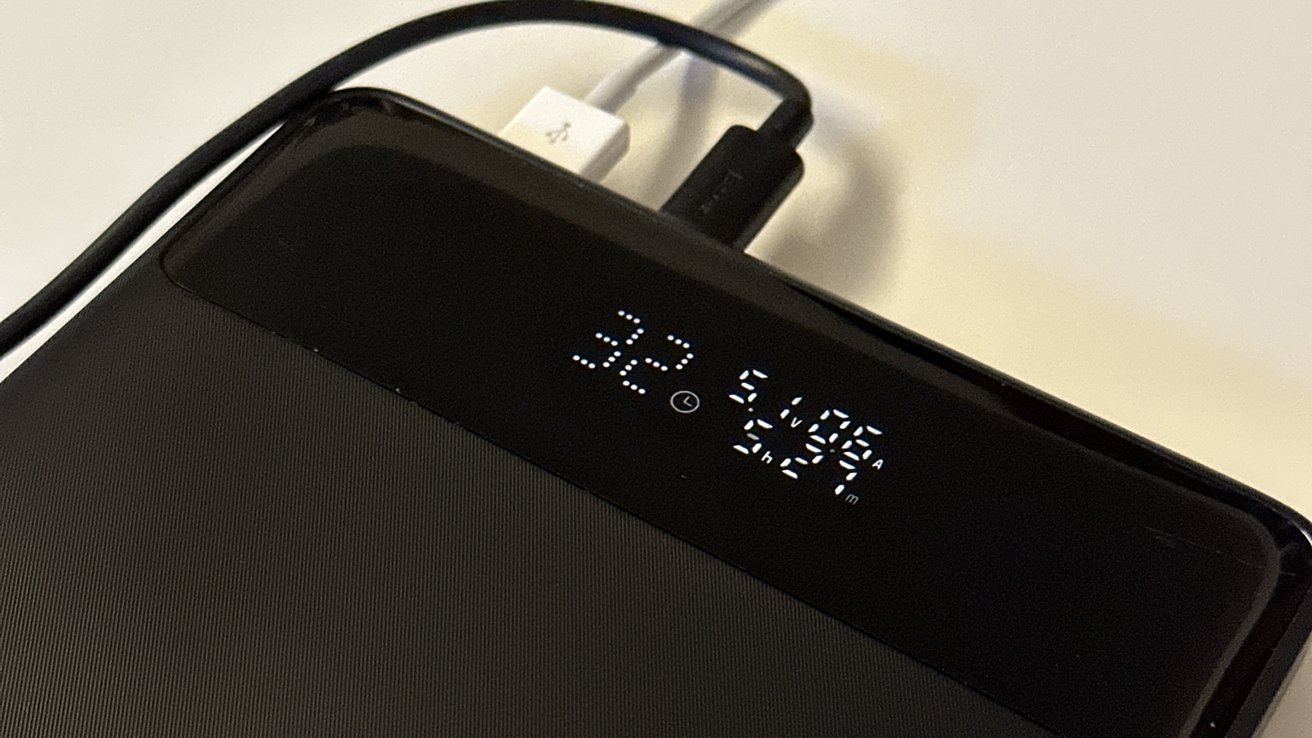 High budget, high efficiency
The Blade is the perfect battery if you need a quick charge for your devices while you're on the move or need to get to full power in the middle of a meeting or class without moving your seat to the nearest wall outlet.
Based on its heavy-duty build, informative features, and reliable charging capabilities, the Baseus Blade 100W Power Bank is a great high-end choice for a battery bank.
Baseus Blade 100W Power Bank — Pros
Screen readout
Medium size and flat shape make it semi-portable
Rapid and abundant charging options
Baseus Blade 100W Power Bank — Cons
Estimates are slightly off
Bulky and not pocket-friendly due to its large and flat shape
May not be suitable for users who prefer compact and lightweight power banks
Rating: 4 out of 5
Where to buy the Baseus Blade 100W Power Bank
The Baseus Blade is available on Amazon and the Baseus store for $99.99 (23% off) at the time of publication.