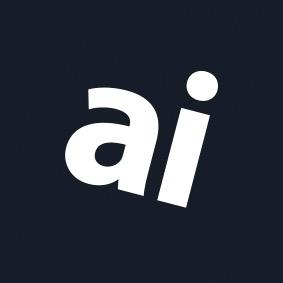 Why you can trust AppleInsider
Kingston IronKey Vault Privacy 80 review: Protect your files on an SSD with a touchscreen passcode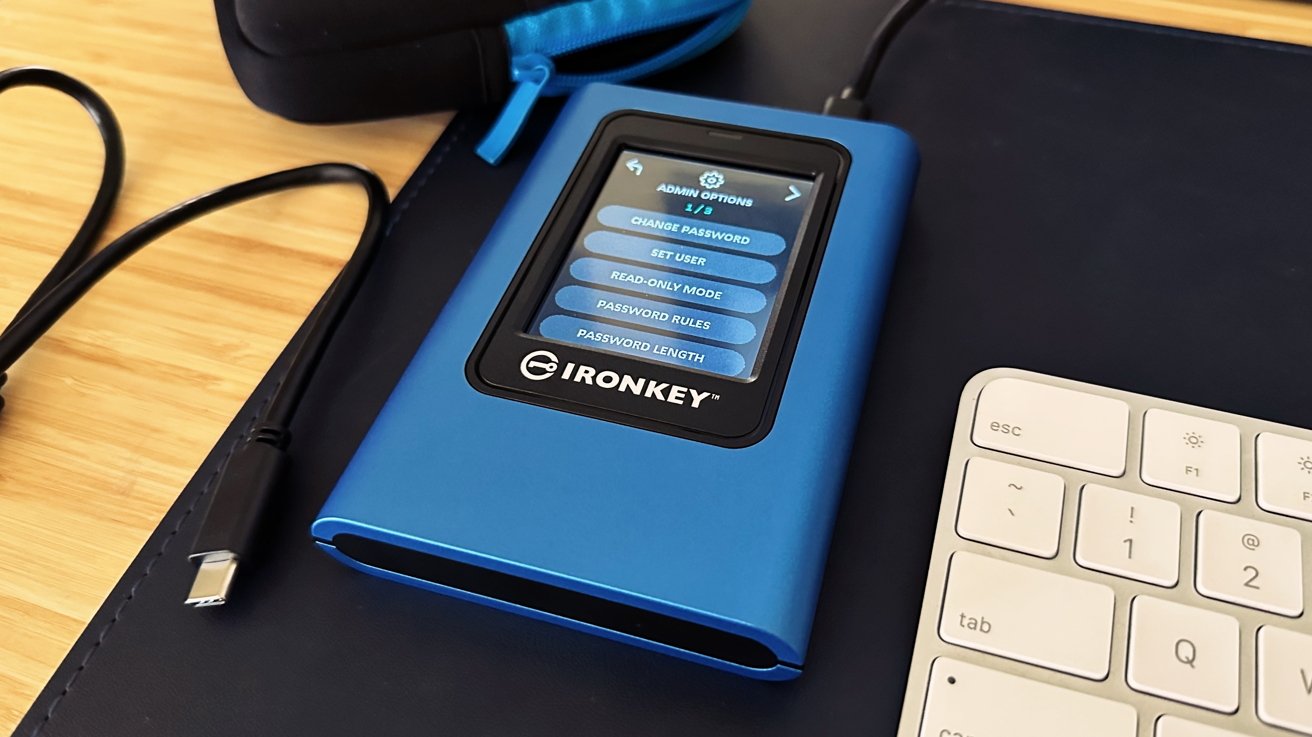 Kingston IronKey Vault Privacy 80
3.5 / 5
---
Any small external drive can back up your files, but most aren't particularly secure. Kingston's IronKey Vault Privacy 80 SSD, on the other hand, adds a passcode via its touchscreen to protect its contents.
For a little bit of extra bulk and some added cost over other SSD storage options, the IronKey Vault Privacy 80 is trying to provide peace of mind. That's its primary draw.
Not everyone is storing critical data that needs to be unlocked before it's accessible, but for those who do, this drive proved to be a worthy option.
Kingston IronKey SSD features
The most intriguing part of the external SSD is its touchscreen. This feature enables a passcode to be set, separate from any computer software or other mechanism.
The code is user-selected and can be numbers or alphanumeric, making it harder for anyone to guess. Better yet, the on-screen touch targets can be randomized, so finger grease won't help any would-be thief guess the passcode.
This is part of the Vault Privacy 80's PIN & Passphrase modes. Additionally, the drive has multi-password support in the form of admin and user profiles.
We appreciated some minor features like read-only mode and auto-lock timeout period.
The touchscreen is color, but we didn't feel any affinity for those tiny flourishes. More importantly, we found the text to be very clear and readable.
Beyond the touchscreen, it has advanced hardware encryption in its FIPS 197 certified XTS-AES 256-bit encryption. For connectivity, it uses USB 3.2 Gen 1 over a Type-C port.
Connecting the IronKey Vault Privacy 80 to a MacBook Air
To be clear, the Kingston IronKey Vault Privacy 80 is a line of external storage tiers. It comes in 480GB, 960GB, and 1,920GB versions. We tested the 960GB drive.
After setting up a passcode, we skimmed through the various settings and turned off the touch sounds, which were tiny beeps to indicate screen taps.
We turned on the randomized key layout, set the auto-lock timeout to 30 minutes, fiddled with the brightness, and turned down the password attempts from 15 to 10.
We tried the read-only mode, which worked as expected and wouldn't let anything be saved to the drive, but did allow copying documents from it.
Trying to move beyond the novelty of the touchscreen, we did transfer data from a MacBook Air M2 using the included USB-C to USB-C cable.
Kingston says the drive has a transfer rate of 250MB per second read and 250MB per second write.
In our first test, we connected the drive directly to our Mac and dragged the Pictures folder from the computer to IronKey. This transfer completed 110.93GB in 19 minutes and 18 seconds.
With the help of a transfer speed calculator, that means the data transferred at around 108MB per second.
As another test, we opened the Photos app and exported 78GB of pictures directly to the Ironkey drive. That process took about 4 hours and 10 minutes.
However, exporting pictures from the Photos app was the only time we experienced noticeably slow speeds. Likely a symptom of the export process.
As we continued to use the drive, we saw prompt transfer speeds, and it performed well with its default settings out of the box.
Be aware that the size of individual files and a host of other factors can contribute to variable transfer speeds. The advertised numbers are under ideal conditions.
IronKey Vault Privacy 80 - price versus value
At the time of writing, the 960GB model retails for $280. Meanwhile, there are plenty of reputable brands selling 1TB drives for well under $100.
The IronKey Vault Privacy 80 is not the drive to buy if you're searching for the best value — or a compact travel companion.
If you're looking for security and an added layer of deterrence, however, this storage option worked great for us.
The touchscreen did its job each and every time, and we even liked the rich blue exterior casing.
IronKey Vault Privacy 80 - Pros
Responsive touchscreen
Read-only mode is helpful
Plenty of configurable settings available
IronKey Vault Privacy 80 - Cons
Comparitively expensive
Bulky size
Rating: 3.5 out of 5
Where to buy the IronKey Vault Privacy 80 SSD