Apple's online store goes down ahead of WWDC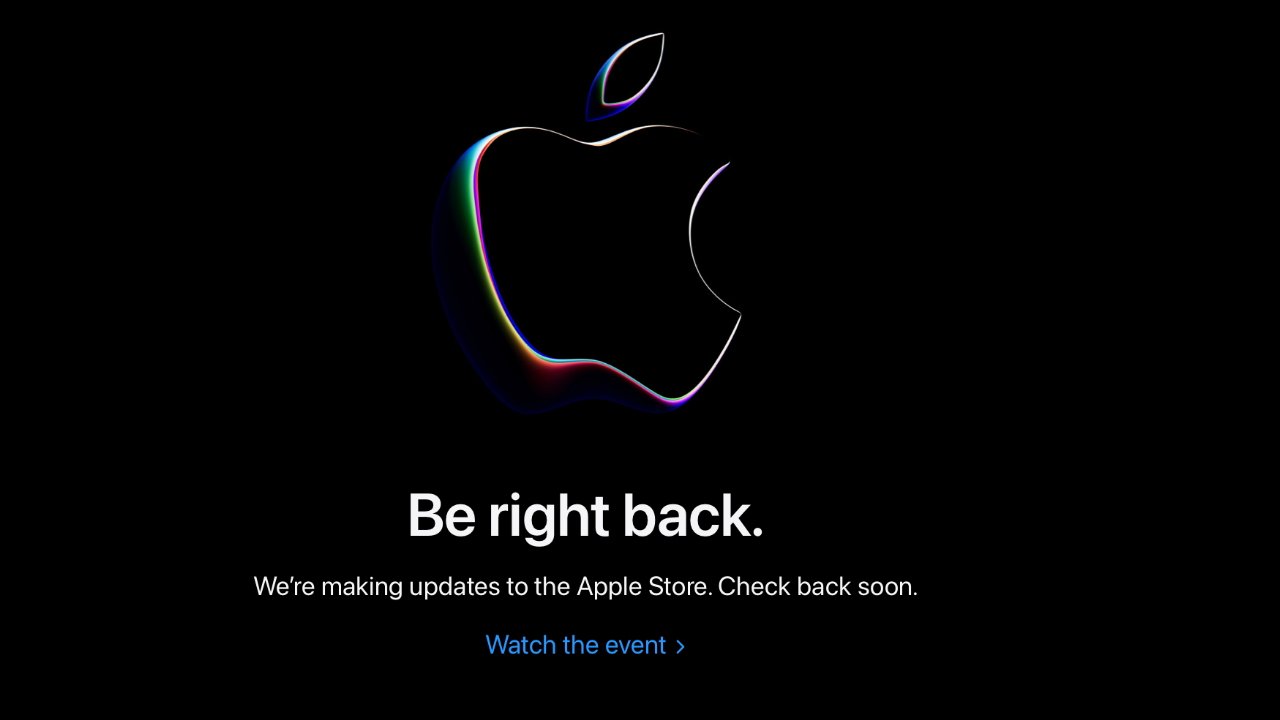 Backing up the expectation that new Macs will be announced at WWDC 2023, Apple has temporarily shut down its online store and posted a link to watch the keynote at 10 a.m. Pacific.
Apple regularly takes down its store ahead of events or announced pre-order dates. However, it most often posts just a general "Be right back" notice, or "You're early."
This time the regular black-screen of the closed store page shows a distorted Apple logo from the company's WWDC promotion. Then it says the more familiar lines: "We're making updates to the store. Check back soon."
But this is followed by "Watch the event." That link takes users to a holding page for the WWDC event.
The holding page is localized, with international versions showing the relevant time of the keynote. All versions direct users to watch via the US online store, or via an Apple TV.
It's expected that Apple may introduce many Macs at WWDC 2023. Apple is of course also predicted to be launching a headset, but that will most likely not be on sale for some months.