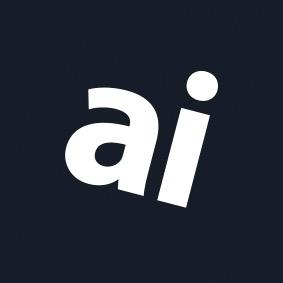 If you buy through our links, we may get a commission. Read our
ethics policy
.
Sponsored Content
Bluetti AC200P is still a top portable power station and now it's on sale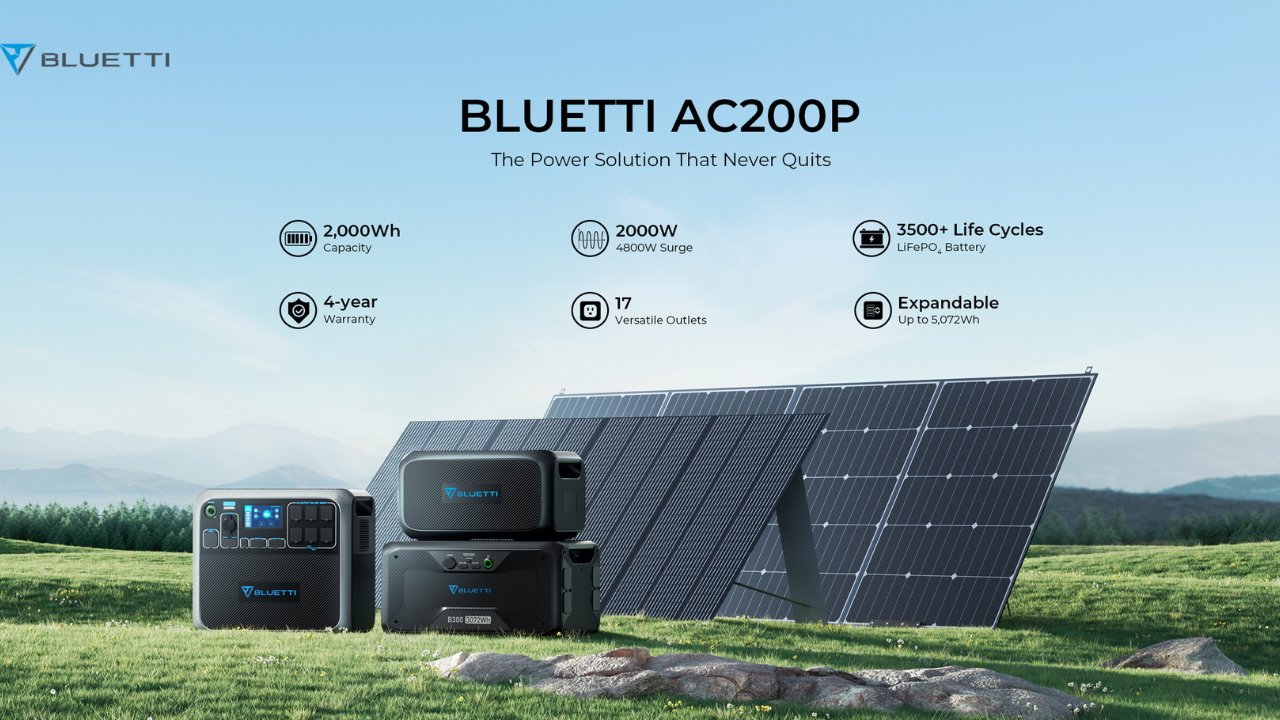 Keep powering your outdoor adventures even longer with the Bluetti AC200P Portable Power Station. This compact power solution provides 2,000Wh of energy to supply household or outdoor gear for any planned expedition or unexpected outage.
The Bluetti AC200P first hit shelves three years ago, and since then has become one of the most popular portable power stations.
Thanks to a 2,000W LiPO4 battery pack, 17 power outlets, and seven charging methods, you can hook up the most demanding MacBooks, cameras, and other appliances with power to spare. And now, this fantastic portable power solution is on sale for only $1,299.
Bluetti AC200P: mobile, durable, expandable
Having reliable power while on the water, in the forest, or in the RV can make the difference between an enjoyable excursion and a vacation nightmare. The Bluetti AC200P is robust yet portable, clocking in at just over 60 pounds.
While the AC200P has a larger footprint than other Bluetti portable power solutions, it is still compact enough to keep in a camper, car, or boat. It can even power your nomad van lifestyle with enough juice to support appliances like A/C units, coffee makers, and Apple TVs for hours.
And, Bluetti's AC200P isn't just an outdoor adventure power station. It can serve as a backup power supply during outages, allowing you to continue powering critical medical gear, refrigerators, or lights.
The Bluetti AC200P contains revolutionary LiFePO4 battery cells, which are safer and more durable than alternative rechargeable cells. These LiFePO4 cells offer 3,500 recharge cycles or more, outclassing the traditional 1,000 or so charges from lithium-ion batteries.
In addition to being safer and having thousands of recharge cycles, the LiFePO4 cells don't contain heavy metals. Plus, you can pair the AC200P with the B230 or B300 expansion battery to boost your capacity to up to 5,072Wh for extended adventures.
Solar and AC power keep the AC200P fully-charged
Portable power solutions were once notorious for taking countless hours to recharge. Bluetti set out to squash that inconvenient reality by producing the AC200P with impressive recharging times— as little as two hours with some charging configurations.
Bluetti understands that the more ways you can top off your portable power station, the more adventure you can have. And Bluetti constructed the AC200P with several recharging methods, including AC adapter, solar, car battery, lead-acid battery, AC+solar, dual AC, and dual solar.
Adding a D050S charger enhancer, you can take your solar charging up to 1,200W for an authentic off-grid power solution. Bluetti's PV200 and PV350 are the perfect folding solar panel tools to pair with the AC200P.
Portable power solutions at any budget
To make outdoor adventures and backup power more affordable for every user, Bluetti slashed the price of the AC200P to an outstandingly low $1,299 or $359 off starting retail price.
It's hard to find a high-quality 2kWh portable power station without breaking the bank, and the
AC200P remains one of the only ones with an affordable entry price. You have reliable, clean power anywhere when you pair it with any of Bluetti's solar panels.
Check out these great prices on Bluetti bundles that include the AC200P:
Bluetti AC200P celebrates three years of portable power
The Bluetti AC200P turns three years old this year and still proves to be one of the best off-grid portable power station options on the market. With 17 outlets, seven charging configurations, and 2,000W of power, the AC200P is the perfect companion for your summer adventures or backup power needs.