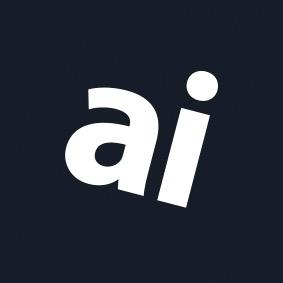 Why you can trust AppleInsider
Sonnet Echo 20 Thunderbolt 4 SuperDock review: A new dock champion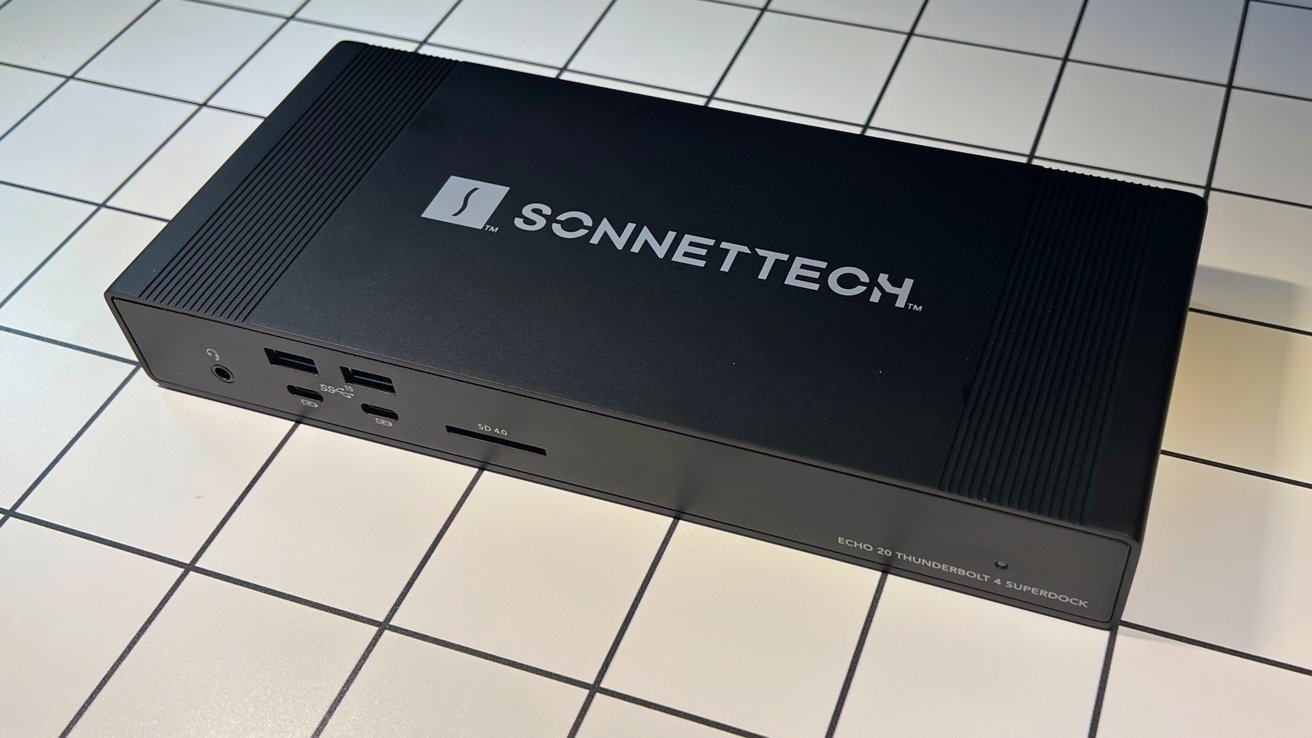 Sonnet Echo 20 Thunderbolt 4 SuperDock
5.0 / 5
---
Announced on June 28, The Sonnet Echo 20 Thunderbolt 4 SuperDock offers just about all of the extra connectivity you could want for a Mac or MacBook, including more high-speed storage — and it is our new favorite Thunderbolt dock.
In recent years, Apple has moved from a minimal-port aesthetic for its Mac and MacBook products in favor of one that offers a few more essential connectivity options. While the addition of a memory card slot on a MacBook Pro is handy, some may still believe the selection to be a little restrictive.
The sizable dock marketplace offers quite a variety of options, seemingly enough to match the majority of user needs. There's never "the one" dock to get, but you can get close.
In the case of the Sonnet Echo 20 Thunderbolt 4 SuperDock, it may be the best offering for most Mac users.
Sonnet Echo 20 Thunderbolt 4 SuperDock review - Design
Clad in an aluminum casing, the Sonnet Echo 20 is a long and flat dock that closely follows the aesthetic of Sonnet's other docks, such as the Echo Dual NVMe Dock. On the top of the fairly standard Thunderbolt dock enclosure construction is the SonnetTech logo, while below are some rubber feet and the door for the SSD.
It occupies about the same footprint as every other Thunderbolt dock at 9.5 inches wide, 4.5 inches deep, and an inch and a half thick. As with all Thunderbolt docks, it gets a little warm in use, so we don't recommend stacking anything on top of it.
Sonnet Echo 20 Thunderbolt 4 SuperDock review - Ports and connectivity
Sonnet includes ports on two sides of the dock, with a limited selection to the front consisting of often-accessed connections.
The ports accessible from the front includes a pair of USB-A 10-gig ports, two USB-C 10-gig ports, an SD 4.0 slot for memory cards, a combo headphone and microphone port meant for headsets with a TRRS jack, and a power indicator off to the right.
Around the back, the selection of ports starts with three Thunderbolt 4 ports, consisting of one for connecting the dock to the host Mac, and two more for connecting to peripherals or displays.
There are also two each of USB-A 10-gig and USB-C 10-gig ports at the back, along with a HDMI 2.1 port for video. This is more than enough for a 4K60 connection, and if you want more, the dock can handle up to two 6K displays.
A highlight of the dock is the Ethernet port capable of 2.5Gbit connections. This is backwards compatible to gigabit Ethernet networks as well, as you'd expect. This delivered the speed you'd expect on gigabit, and on a managed 10-gig Ethernet network.
Rounding out the rear list are three ports for audio, with a typical 3.5mm jack for a microphone accompanied by left and right unamplified RCA outputs. This latter addition is very handy if you have high quality speakers you want to use at a desk, or you want to pipe the Mac's audio into a home theater system without resorting to using AirPlay.
This port selection seems to be fairly robust, covering most of the peripherals that users could want. The large number of ports, including USB-A and USB Type-C connections, is also extremely handy.
Since they're all 10-gig versions, you don't have the occasional problem where you find some USB ports on a device are high-speed and others are slower when you do the blind reach-around to insert a cable. You can be confident you're getting the same fast USB speed regardless of the port you end up using.
Sonnet Echo 20 Thunderbolt 4 SuperDock review - Storage
Rather than needing an extra device on the desk taking up precious space, you can actually insert storage directly into this dock.
In the bottom of the dock is cover retained by two screws, hiding a slot for an M.2 NVMe SSD.
How much storage you put in, is dependent only on your budget and the constraints of one slot. SSD storage of all kinds is at an all-time low price right now — but flash is a commodity and pricing will change. If you're reading this months after this review was published on June 28, 2023, cheap flash storage may no longer be the case.
In our testing with an assortment of NVMe drives, we got about 2500 megabytes per second read and write with the drive unencumbered by anything more than a monitor. When slamming the I/O on the dock, it only dropped to 2000 megabytes per second read and write.
So, in short, you'll get as much speed as Thunderbolt and your drive will allow.
Sonnet Echo 20 Thunderbolt 4 SuperDock - Power
The Sonnet Echo 20 Thunderbolt 4 SuperDock can deliver up to 100W of power, which is more than enough to recharge all MacBook Pro models even under load.
The other USB ports can also provide power at far lower levels, but are more than enough to handle peripherals you'll connect to it.
According to Sonnet, their USB 3 power circuits are designed to provide consistent and reliable power for fast bus-powered USB SSDs, complete with any higher peak power requirements that may crop up with some drives. Unexpectedly, it worked with Apple's USB SuperDrive too.
Powering the dock itself is a traditional power brick, which plugs into the rear of the device. There's more than enough cable attached to hide it out of the way behind the desk.
There's a new champ in town
We have tested so many Thunderbolt docks over the years. All of them have had specialties, some have been port-rich, some not so much.
Sonnet walks a tightrope here, incorporating enough USB-A for older connectivity needs, and the most USB-C and downstream Thunderbolt we've ever seen on a Thunderbolt dock.
And, in a world where Apple's SSD prices are what they are, having internal storage on a dock is rare — and welcome.
And, frankly, it's about time. Take note, dock manufacturers — this combination of storage, number plus kind of ports, symmetrical speed on ports, and price is what we'd like to see going forward. After all, it's a USB-C future.
So far, all factors considered, this is the best Thunderbolt dock we've tested and has the best price to features mix we've seen yet. And, we've seen them all.
Sonnet Echo 20 Thunderbolt 4 SuperDock - Pros
Excellent port selection and speed
Built-in NVMe storage slot
Ethernet future-proofing
100W Power Delivery
Sonnet Echo 20 Thunderbolt 4 SuperDock - Cons
Optical audio out instead of RCA would have been nice
Rating: 5 out of 5
Where to buy the Sonnet Echo 20 Thunderbolt 4 SuperDock