Coconut Point Apple Store renovation may grow tiniest store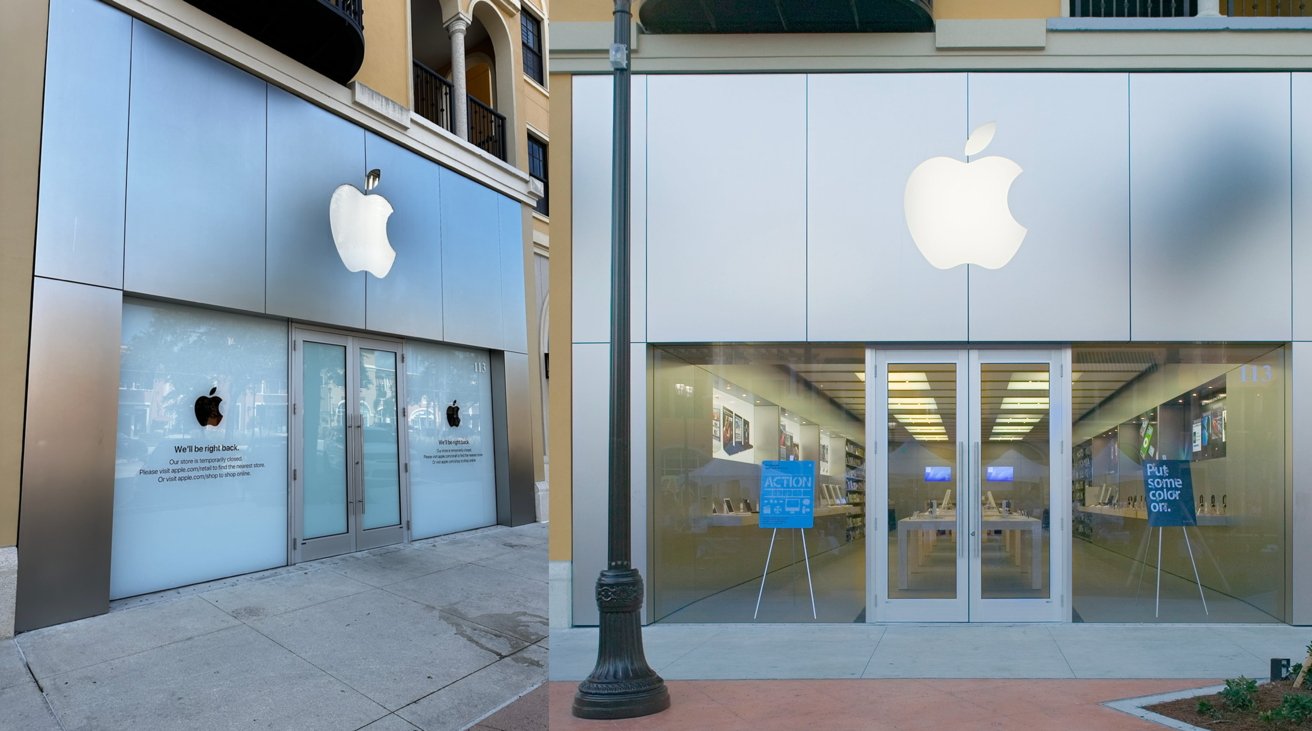 Apple's Coconut Point store in Florida, one of the smallest Apple Store locations, has closed for renovations — and possibly an expansion.
The Coconut Point Apple Store is one of the smallest of Apple's outlets in the world. However, it may lose that claim in the future, depending on how Apple renovates the storefront.
Apple closed the store at Fashion Drive, Estero in June. Photographs submitted on July 3 from AppleInsider reader Jacob Eberhart shows the covered windows of the store.
Stickers announcing "We'll be right back" and that the store is "temporarily closed" are shown in the windows, with no view to the inside.
The online listing for the Apple Store mentions that it is closed for improvements. Potential visitors should head to the Apple Waterside Shops instead.
It is unknown what kind of renovation work will be carried out at the store. Eberhart points out the store's logo is damaged and missing a section, caused by Hurricane Ian's strike on the area.
While the renovation could be for smaller fixes, there may be an opportunity for the store to grow in size as the storefront directly to the left of the Apple Store is empty. While it has a modest footprint, it could be enough for Apple to expand its existing storefront into in the future.
It is believed by Apple Store employees that the Coconut Point outlet is the smallest in the United States. While Apple doesn't offer lists of store footprints by size, online reports claim the Santa Rosa Plaza store in California may be the smallest at 540 square feet.