Apple's Windows Game Porting Toolkit gets faster with new update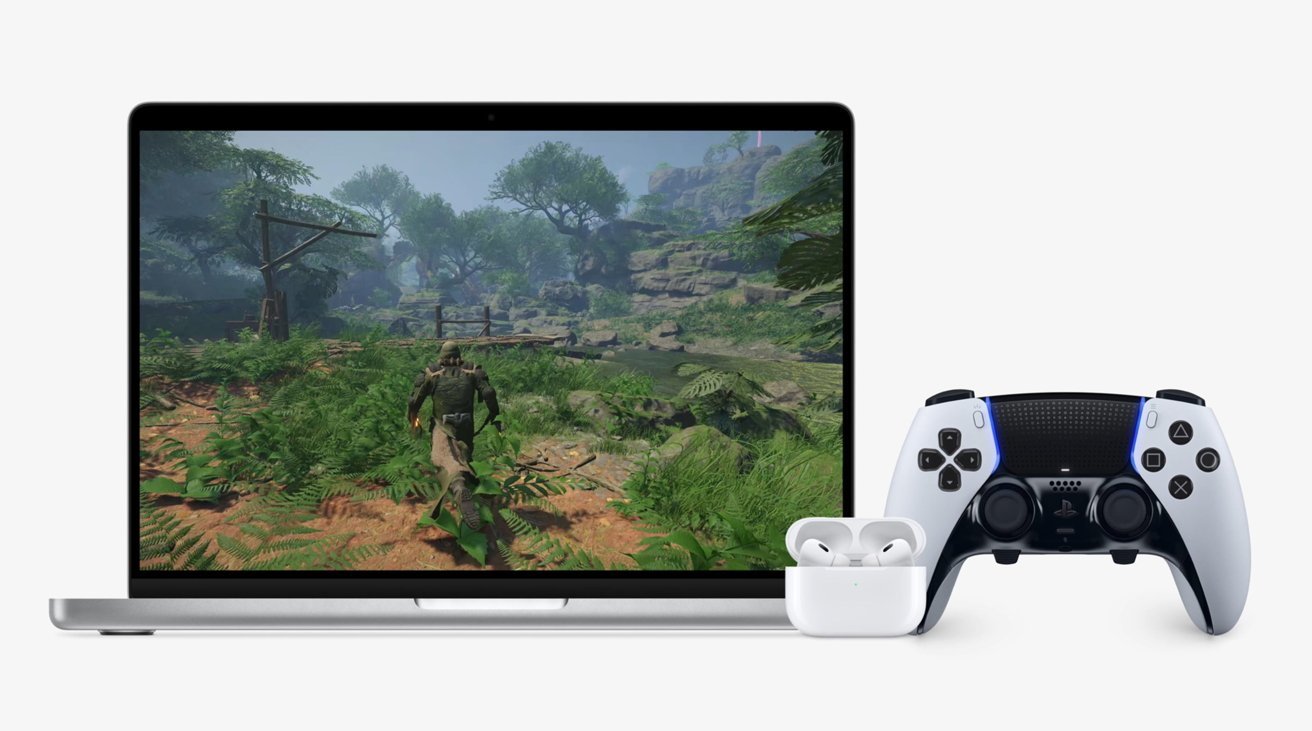 Apple has updated the Game Porting Toolkit, with version 1.0.2 of the development tool now working at a higher level of performance when running Windows games on a Mac.
The introduction of the Game Porting Toolkit during WWDC 2023 offered a way to show developers what a game made for Windows could look like when running on a Mac. The kit included elements such as an emulation interface, to give developers an idea of how their game will run under macOS.
Updated on June 30 and first reported by Andrew Tsai via YouTube on Tuesday, Game Porting Toolkit Beta 1.0.2 is a refresh of the original release. However, while Apple doesn't offer any documentation about what's different in the release, there are a number of good changes to the kit.
For the first update, Apple's included instructions mistakenly refer to it as version 1.0, not 1.0.2, and they do not mention any upgrading instructions, only installation.
One of the signs that the toolkit has been updated is in the Rosetta line in the statistics panel that appears while playing a game has the label "v0.2," which wasn't shown for the first. The new version is also nearly half the size of the original, at 27.9MB versus 53.4MB.
Posts by Nat Brown, an Apple engineering manager responsible for the toolkit, mentions there are fixes for 32-bit support, rendering, and performance, as well as overall stability. Brown also mentions that there was an intention to add change logs, but the team "just ran out of runway before the holiday weekend."
Performance improvements have been spotted, but they vary between games and chips. In examples by Tsai, "Elden Ring" running on an M1 Max saw a 20% improvement between versions, while "Arkham Knight" is shown to be running at about the same level of performance as before the update.
On the high-end M2 Ultra," Cyberpunk 2077" was able to run at approximately double the frame rate under the new toolkit.
For stability, some games would crash under the original if they played video cutscenes using specific codecs. After the update, they work fine in most cases.
Apple's use of the Game Porting Toolkit is still only a developer-specific tool, rather than one meant for consumer gaming. The improvements certainly do make it easier for the public to play Windows games on a Mac, but that's only a byproduct of Apple refining what it still considers a development assistant.