Evernote fires nearly every US employee as it shifts operations to Europe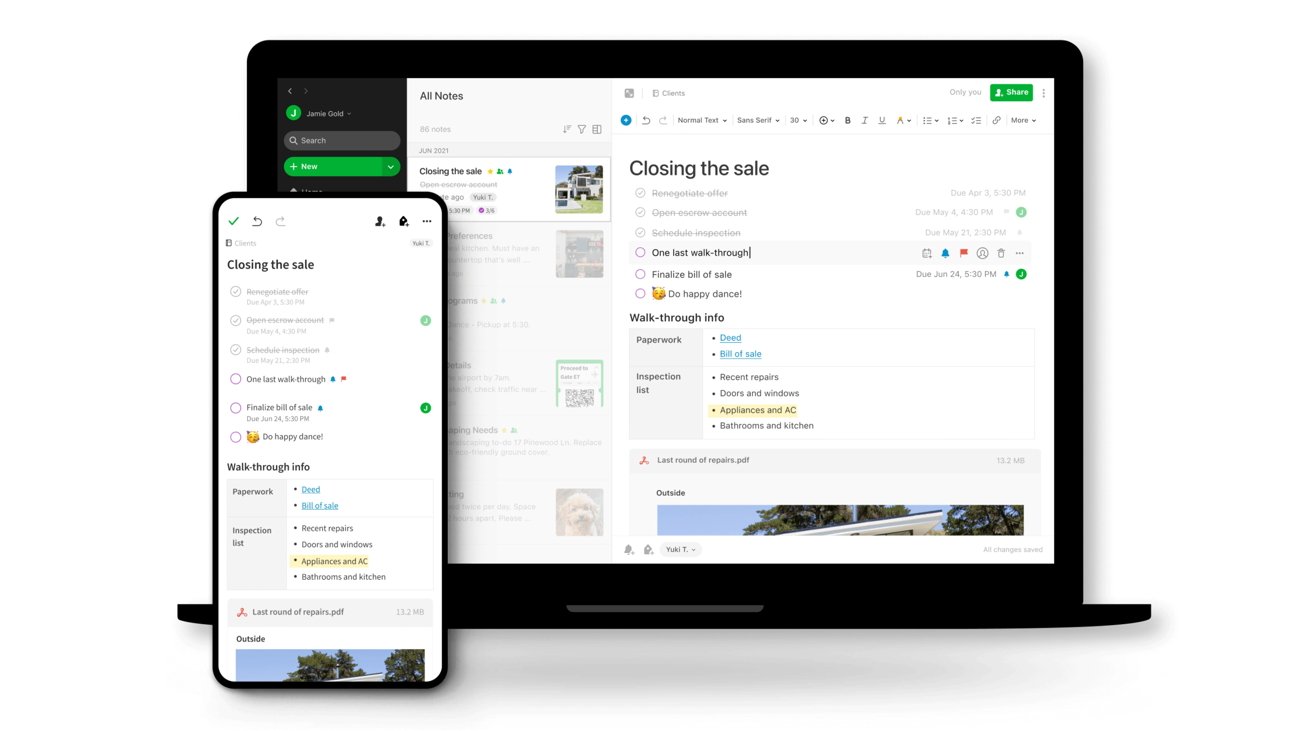 There are almost no Evernote employees remaining in the U.S. and Chile, as new owner Bending Spoons moves operations of the productivity tool to its native Europe.
In seemingly a continuation of layoffs affecting tech workers in the United States, Evernote has joined the party by announcing its own. Company owner Bending Spoons revealed on Saturday that it will be shifting its operations to be centered within Europe.
In a blog post, CEO Francesco Partarnello writes that the move is a step to "boost operational efficiency and to make the most of the Bending Spoons employer brand," which is supposedly "extremely strong in Europe."
As part of the transition, Bending Spoons told its workforce in Chile and the United States on July 5 that most of them will be laid off.
The layoffs will include what Bending Spoons refers to as a "substantial separation package," which includes 16 weeks of salary, up to a year of health insurance coverage, and a performance bonus paid pro-rata as if "year-end performance targets have already been achieved." Additional support is also offered, such as workers on a visa.
It is unclear how many employees are impacted by the layoffs, but it's not the first for Evernote. In February, 129 workers were laid off to combat unsustainable losses, a representative told TechCrunch at the time.
Rather than the U.S. and Chile, a team in Europe will manage Evernote, and will be expanding to match the brand's needs. This already includes some of Bending Spoon's workforce of over 400 people, with some having already been tasked with working on the app.
The layoffs herald the end of an era for Evernote, which has been in operation since 2000. Once valued at a billion dollars in 2013, the app was a major name in productivity and note-taking, but grew out of favor with the public.
Bending Spoons announced its acquisition of Evernote in November 2022, and completed the purchase in March 2023 for an unspecified amount. It joined a roster of Bending Spoon's existing apps, including the to-do app Splice, Remini, and 30 Day Fitness.