Next VMware release for Apple Silicon will have full 3D hardware acceleration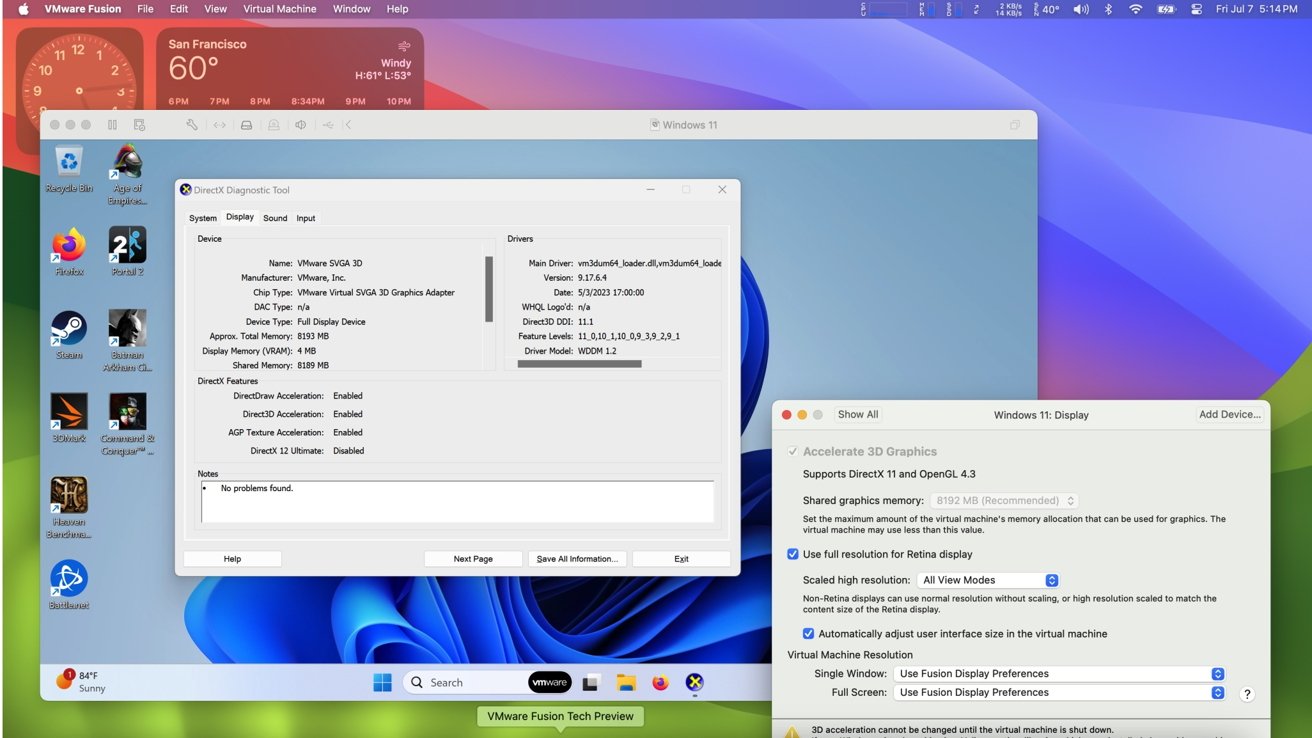 VMWare has released a new tech preview for its virtualization software that runs on Apple Silicon including full 3D hardware accelerated graphics for Windows 11 on Arm.
Announced on Friday, the new VMware Fusion Tech Preview 2023 covers a lot of ground. Most obvious is the inclusion of full 3D hardware-accelerated graphics.
This upgrade brings a new level of graphics performance to Fusion, empowering users to run full DirectX 11 3D games and apps with stunning fidelity and speed," says VMware. "The UI is much more responsive, and when combined with autofit, resolution changes are nearly instant."
The company notes that acceleration extends to emulated 32- ad 64-bit games. It's not clear what performance will be like, but it should be similar to how games run on Windows for Arm.
The new Tech Preview also has support for most of the VMware Tools that ran on Intel Macs. Clipboard sharing is implemented between macOS and Windows 11, and Autofit will resize the virtual machine's resolution automatically as the user expands the size of the window.
Also included are improvements to encryption, giving better security and improved performance at the same time.
In incredibly brief testing by AppleInsider on Friday morning, the 3D hardware acceleration vastly improves the use of the product as an everyday tool. We haven't tested any games yet, but we will be evaluating that in the future.
Friday's release is a "sneak peek," according to the company. The post revealing the update says that there are "a few more exciting features and improvements in the pipeline which are not included in Tech Preview 2023."
The download and a testing guide are available from the VMware website. The company requests that users that choose to install the preview provide feedback to hammer out bugs and improve the experience.
After fighting it for over a year, in February, Microsoft fully authorized the use of Windows 11 Pro and Windows 11 Enterprise within a virtual machine. An official Microsoft support document spells out the limitations of Windows 11 on ARM, and through virtualization solutions like VMware.
For instance, while X86 software will function under virtualization, other components that demand an additional layer, like Subsystems for Android and Linux, will not.