Apple Search Ads terms of service update coming on August 8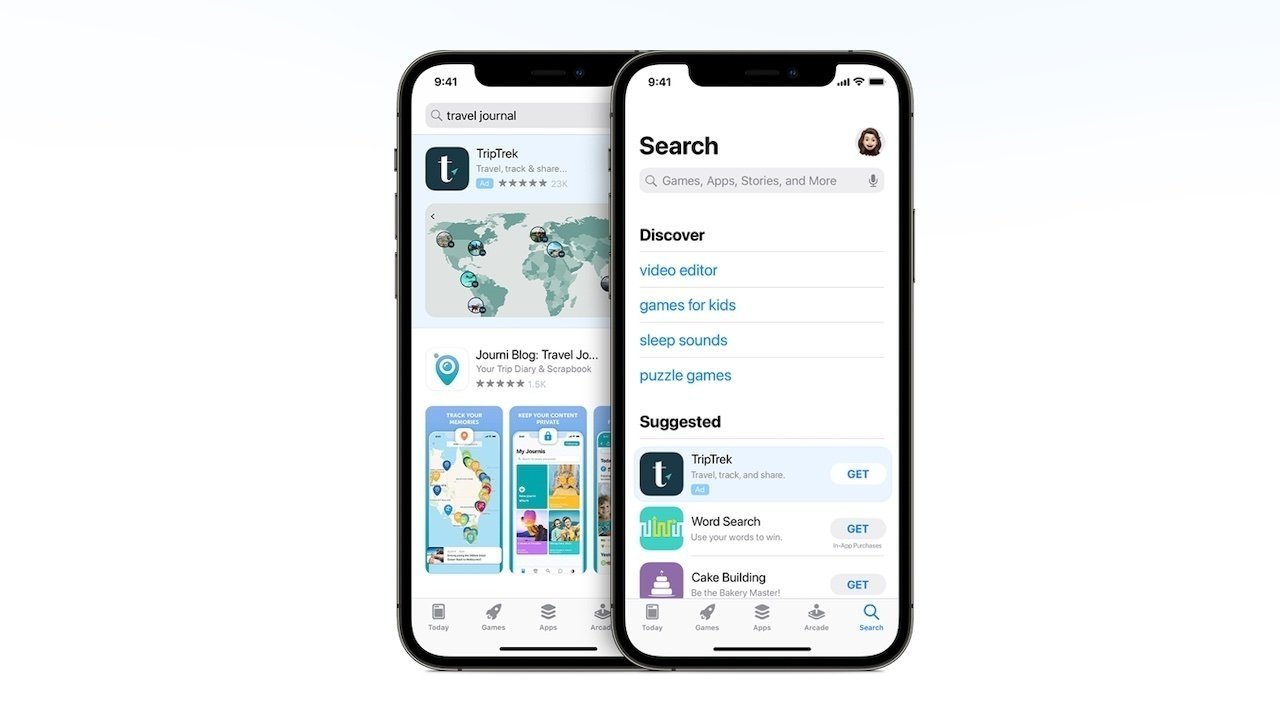 The Apple Search Ads terms of service is being updated on August 8. Here's what developers need to know about the new terms.
The Apple Advertising Services Terms of Service is a list of rules advertisers must agree to in order to use Apple's advertising platforms. Apple last updated the document on June 22, 2021, but it's about to issue new changes.
The updated terms of service, shared by Apple in advance, will become effective from August 8, 2023.
A comparison of the texts shows there to be a number of changes. The new document is a bit longer, weighing in at 10,448 words to 9,724 in the current version.
Advertising Services
The first big change of the document lies in section 6, part d, Advertiser Data. The section deals with enabling Apple to use Advertiser Data, information provided by the advertiser about customers, products, and services, for targeting advertising.
The following new text has been added:
You further acknowledge and agree that Apple may use information about Your use of the Services and Your interactions with Apple in connection with the Services, including Advertiser Data and Business User Data, for the purpose of providing, evaluating, modifying, or improving the Services and for communicating about the Services. You further acknowledge and agree that Apple may have a duty to publish or disclose information concerning Your use of the Services, Your Ad Content, or Your Campaigns (including Apple's decision not to display Your Ad Content or Campaigns, or to suspend, terminate or limit display of Your Ad Content or Campaigns), and Apple has no liability to You in connection with any publication or disclosure that Apple considers in good faith to be required pursuant to that duty.
In short, this text allows Apple to use advertiser-derived data in providing the service in the first place, as well as for analyzing what works and what needs alterations. Apple may also have to publish documents based on the data, too.
Right to Reject Ad Content
Section 6, part e, Right to Reject Ad Content, has text added in-line, with Apple adding that it reserves the right to "request modifications to Ad Content, including as a condition for approval for dissemination or the continuation of dissemination."
It also reserves the right to "modify Your Ad Content in a non-material manner, including without limitation zooming or cropping, as reasonably necessary to provide the Services. "
"Notwithstanding the foregoing, You are solely responsible for Your Ad Content as provided to Apple," it adds.
The same section also clarifies that "Nothing in this Agreement or Apple's provision of the Services shall be construed as Apple's endorsement of any of Your Ad Content."
Content Provider Representations, Warranties, and Covenants
Section 6, part g, Content Provider Representations, Warranties, and Covenants, has new in-line text that "Your access, use, or implementation of the Services shall not exceed the lawful authorization provided by each such third party." The third parties in question cover a number of areas, but generally cover owners of copyright and IP other than the advertiser, and regulatory or law-enforcement bodies.
The text also adds "You authorize Apple to communicate with each such third party as reasonably necessary, including to validate the authorizations specified in Section 6(g)(XI)(i)-(iii) or to provide information or materials required by applicable law or regulations, and You shall assist Apple in such communications upon Apple's request."
Incentives
Section 6, part s, is an entirely new section on Incentives. The full text is as follows:
Apple may at its discretion offer incentives, including credits, promotions, discounts, or other monetary or non-monetary offerings, to You or other eligible users of the Services in connection with the Service. Your acceptance or use of any such incentives is subject to both these Terms of Service and the Apple Advertising Services Promotional Credits Terms and Conditions (available at https://searchads.apple.com/promo-terms and/or https://ads.apple.com/cn/promo-terms and incorporated into these Terms of Service by reference). You acknowledge and agree that the provision or use of the Services is subject to and may be affected by such incentives, including with respect to cost or price determined through auctions or other pricing mechanisms.
In effect, this text describes how advertisers and users of Apple's ad platform could receive incentives for using it, and that they're bound to the rules in the ToS.
Tax Obligations and Requirements
Rather than an addition, Apple does remove large stretches of text relating to regional tax obligations and requirements. In the current form, there are many paragraphs covering the subject, but instead, they have been moved over to separate pages that have yet to be created.