How the Apple-Goldman Sachs relationship became an unhappy marriage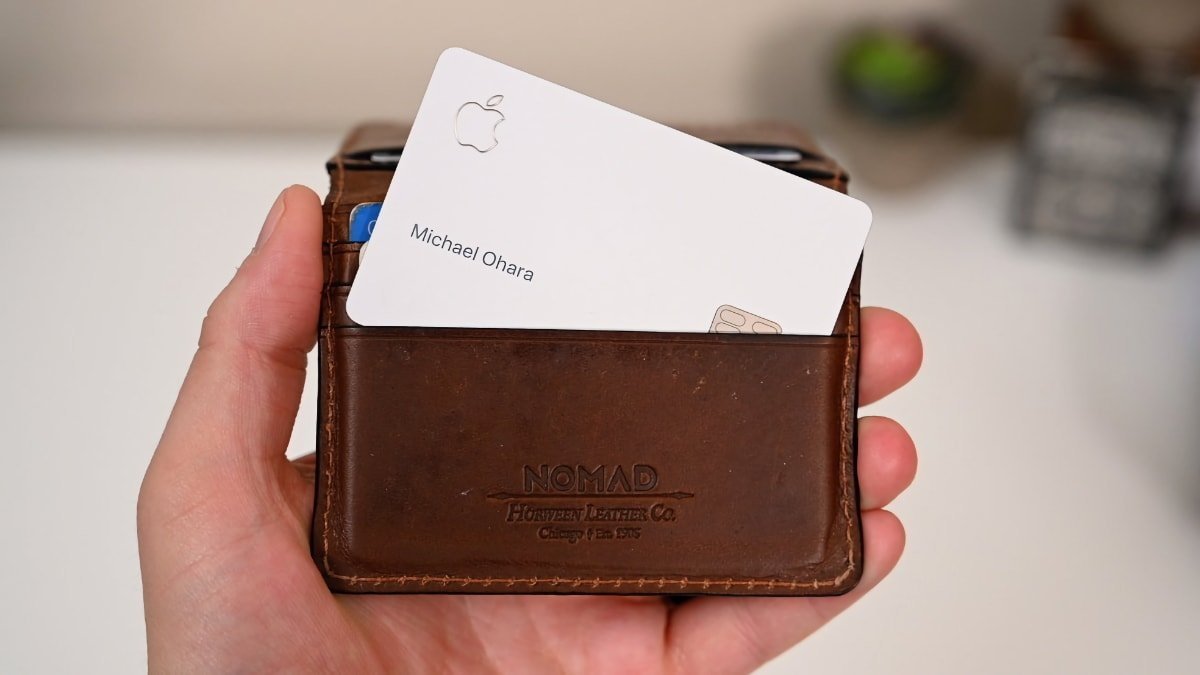 Apple's relationship with Goldman Sachs led to the creation of the wildly successful Apple Card, but post-launch friction and a change in priorities has crashed the relationship into the rocks.
Apple and Goldman Sachs have an extensive history together, with the two inevitably coming up with the Apple Card, as part of a wave of financial products that the two work together on. However, the working relationship has soured over the years, with Goldman reconsidering its association with Apple.
A profile of the relationship by The Information tells of how the alliance deteriorated over four years, to a level where the financial giant wants to extract itself from the iPhone maker, and away from consumer cards in general.
Prelaunch jitters
The development of Apple Card was difficult for many reasons, not least because of a difference in culture between the public-facing Apple and the New York and regulatory-focused Goldman. Executives were apparently unprepared for Apple's focus on technology and the product.
In 2019, during its development, Apple engineers weren't happy about using a physical card, with Apple also not keen on dealing with rules and obligations like using the Mastercard logo on the card design. Goldman also wanted to use its Marcus consumer brand on the card, but that was nixed.
Apple also came up with ideas that were not possible due to financial regulations, such as lining up billing statements with the calendar month. Cashback rewards were intended to be put directly into accounts, but due to batch processing and Goldman's use of an external processing vendor with little incentive to modernize, it resulted in Daily Cash being a work-around.
Post-launch friction
After launch, Apple and Goldman had to deal with claims of gender bias, which resulted in financial regulators investigating and deeming Goldman to have done nothing wrong. Goldman apparently didn't intend the discrimination, and was concerned about bad press and predatory accusations.
Further probes have followed over its handling of consumer card customers. It also had to deal with Consumer Financial Protection Bureau complaints over fraud and statement issues, and other regulatory probes.
There was also a problem with signups, as Goldman was asked by Apple to have the infrastructure to support 5 million users in the first year. A sign-up form for interested customers led Apple to revise the figure to 10 million, which meant Goldman had to increase its investment.
Only 3 million cardholders signed up in the first year.
Lack of profit — for Goldman Sachs
For Goldman, the deal is also very low-profit, as it doesn't take a cut of interchange fees paid by merchants for transactions. The lack of other fees also limits Goldman's other revenue sources from the operation, unlike other cards that include late or annual fees.
"No commercial bank that's experienced in the credit card business is going to give Apple the same terms as Goldman did," said Nilson Report publisher and payments industry expert David Robertson.
Contractually stuck
One of the big problems for Goldman Sachs is that it struck a deal with Apple at a time when interest rates were low and the economy wasn't harmed by COVID. There was also the prospect of expanding further into consumer finance products, which seemed lucrative at the time.
After what was described by Goldman CEO David Solomon as "the most successful credit card launch ever," Goldman and Apple agreed to maintain their contract until the end of the decade.
A few months after that agreement, and Goldman is keen to get out of the situation, except that it can't easily do so.
For Goldman to escape the agreement, it has to somehow find a partner for Apple that Apple approves of, which is a tough task. Report sources say that few would agree to Apple's terms, including being stuck running on the Mastercard network until at least 2026.
Apple could find partners elsewhere, but firms like American Express don't want to be the lesser partner in a card partnership. The tough terms Apple requires makes finding someone to take over, let alone the low-revenue no-fee structure of the cards.
In lieu of a potential suitor, Apple could potentially go it alone, sources say, with a virtually invisible partner that's out of view of consumers.