Adobe adds Firefly-powered Generative Expand option to Photoshop beta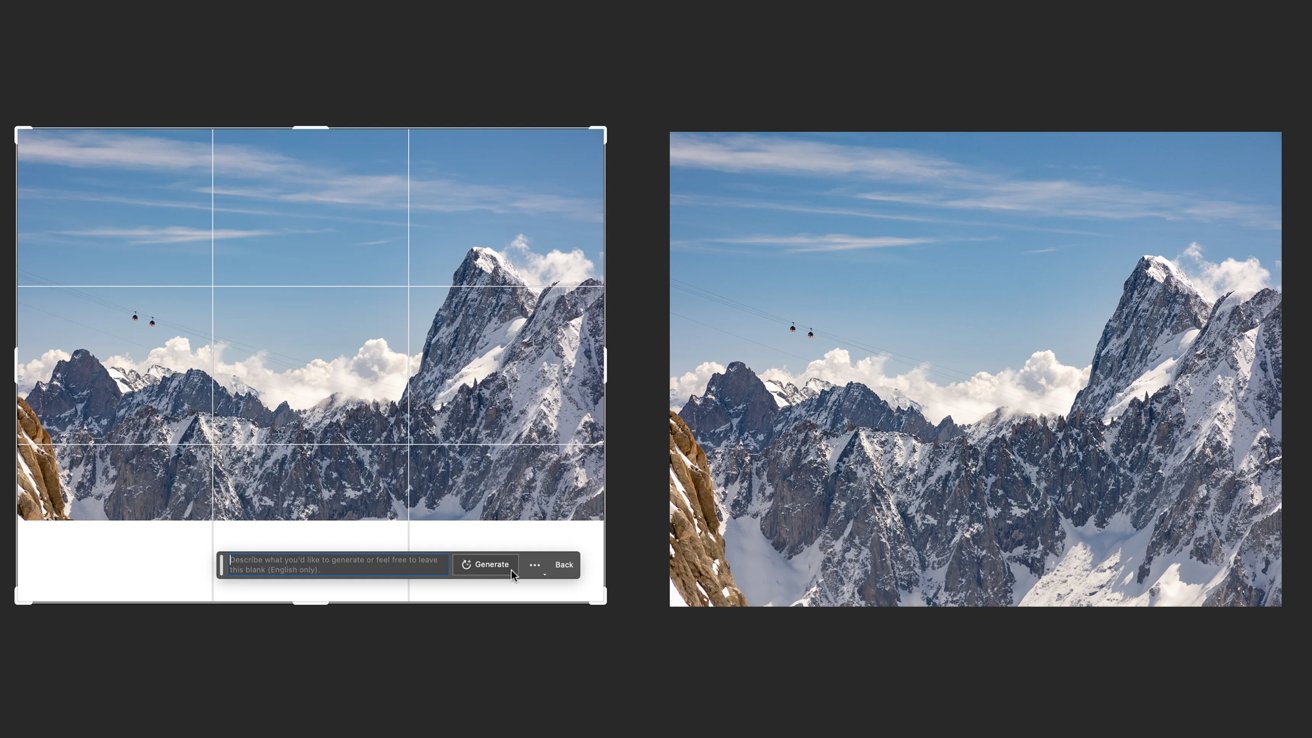 Adobe has added a new Generative Expand feature to the Photoshop beta, allowing users to seamlessly expand images with artificial intelligence cues from a text prompt.
On Thursday, Adobe expanded its Firefly-powered, generative features by now giving users an option to use artificial intelligence image generation to expand photos beyond their original aspect ratios.
This is done by selecting the Crop tool and setting the image to the desired aspect ratio. Afterward, the Contextual Task Bar will appear, enabling users to take advantage of Generative Fill and Generative Expand options.
Clicking "Generate" without adding anything to the prompt field will fill the blank space with generated content. If desired, users can fill in the prompt field to give context to the content generated. New content is added in a non-destructive generative layer.
To use the new Generative Expand, users will need to update their copy of the Adobe Photoshop beta. To use the beta, users must have an active subscription to Adobe Photoshop, which costs $20.99, or Adobe Creative Cloud (All Apps), which costs $54.99 per month.
Additionally, the latest update of the Adobe Photoshop beta now supports text prompts in 100+ languages.
In May, Adobe Generative Fill directly into the Photoshop app for beta users. The company says the feature will roll out more broadly in the second half of 2023.